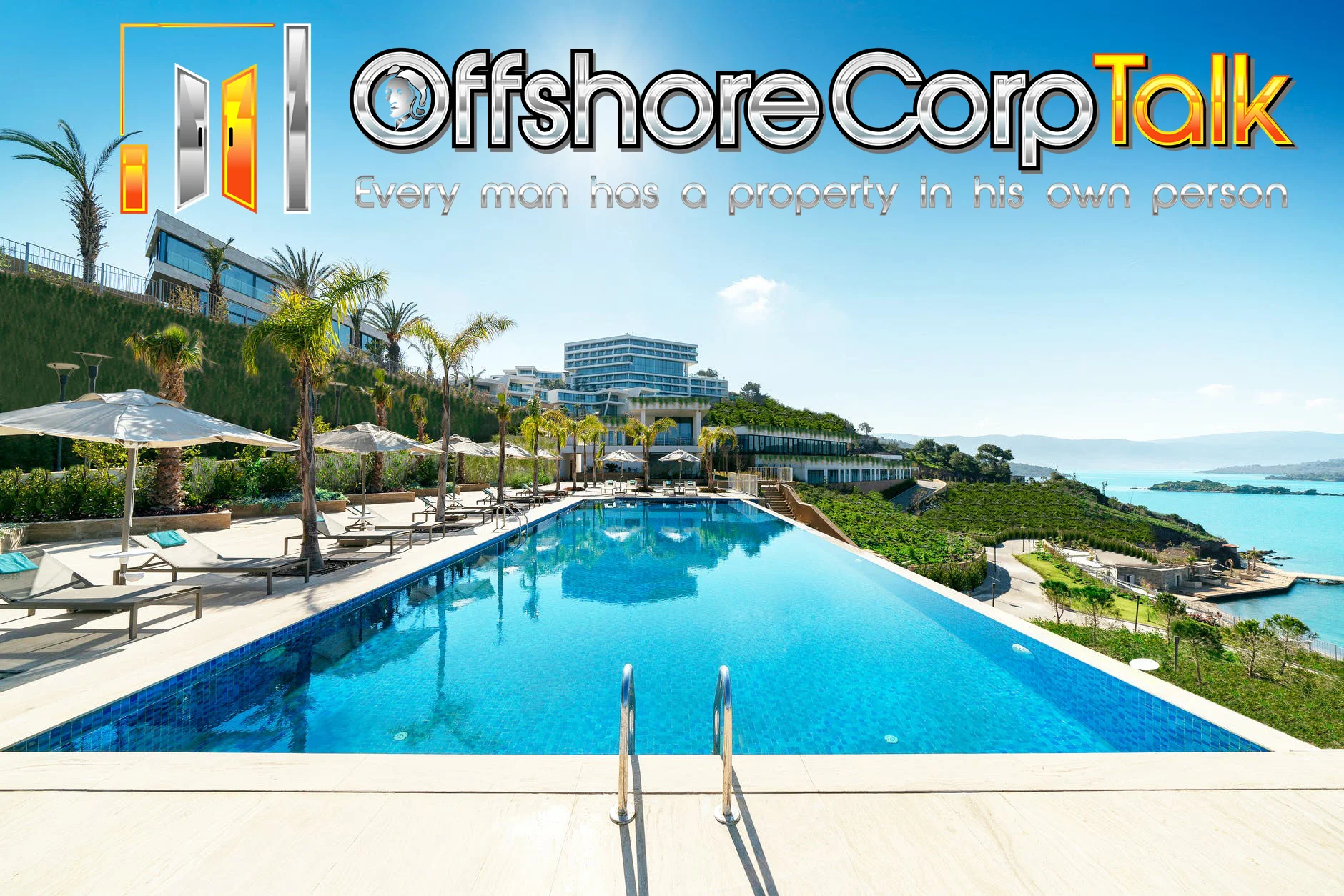 ​
Obtaining residence permits comes with all kinds of pluses and minuses. Then, there are so many myths that you barely know what to believe. There is always someone out there who claims to know everything. Now, no matter where you are trying to settle, there are usually two options to choose from – doing everything yourself or hiring a professional.
To keep everything crystal clear, you do not have to be a citizen to live in the respective country. You could get a temporary residence permit, but you might as well obtain a permanent residence permit. Doing everything yourself is not impossible. You need to research everything and deal with lots of paperwork, but it is doable. A service will get the job done faster, but for a price.
No matter what countries you have in mind when it comes to obtaining residence permits, here are some of the most important things to take into consideration.
Understanding the concept behind a residence permit​
Obtaining residence permits is not like obtaining visas. Indeed, this is how most people see it. If you think about it, there are quite a few similarities there. A visa has something to do with getting into a country. A residence permit is quite similar. However, from a technical point of view, there are some clear differences.
Basically, the residence permit is sometimes confused with long-term visas – such visas are given to students or perhaps skilled workers. Each type of procedure gives the user-specific rights. The visa will basically allow you to cross state borders. If you get a visa to
Latvia
, you will be able to cross its borders. You will be allowed in for a particular period of time – short time, like hours or days.
To help you understand, a visa will allow entering the country with a specific reason. Such reasons vary widely from one individual to another.
For example, you could get a visa to work or to study. You can also get one for medical treatments, not to mention recreational purposes – such as holidays. Most visas are given like stickers – they will go on the passport and can be easily checked by authorities.
In some countries, visas may look like stamps. Other countries use stickers, not to mention those providing separate documents or inserts. For example, based on religious purposes, some countries may deny your entrance if you have visited particular countries they are in conflict with – even if you have nothing to do with these problems.
Moving on to the residence permit, this document gives a foreigner the right to live in a particular country. Obtaining residence permits is more difficult because it is not a short stay, but a longer one. You will also need to provide documentation in the process. Just like the visa, the residence permit will look different, depending on the country you go to.
In most countries of the European Union, residence permits look like plastic cards. In Russia, they look like passports – just to help you understand. Since the permit allows you to live in a country and not to cross borders, it clearly provides more rights. Moreover, you can do many more things that a visa would not allow you to do.
For example, obtaining residence permits will allow you to live in a country. You will be able to buy a flat or a house – or any type of real estate. You can cross the border whenever you want – no limitations at all. You can study, do business, benefit from the national health system, get a driver's license, buy a car and so on.
A visa will come with limitations. The residence permit is more important and desired by most applicants for these reasons.
Obtaining residence permits – Most popular ways​
It is important to know that every country has its own rules, regulations, and laws. Some countries may allow different ways to obtain a residence permit. Some others may offer the same possibilities, but with slight differences in the requirements. One thing is for sure – you need to assess your target's laws. All in all, here are some of the most common ways to do it.
Marriage is probably the most popular way to get a residence permit.
In other words, you find someone in that country, you two fall in love and decide to start a family. You get married, and the document might get you a residence permit. Some countries are stricter than others, meaning you may need to spend a particular number of years in the respective country too.
Studying is another popular reason. At this point, you obviously need an official invitation from a prestigious institution. You cannot come over to study in a random school – such as bringing a child over to start school. Instead, this residence permit is most commonly given for colleges and universities – post-secondary education.
Last but not least, work is another good reason wherefore people obtain residence permits.
Some countries allow you to come in on a visa. That visa will last for a particular period of time. You can use that time to find a job. Once you get the job, you can use the paperwork to obtain a residence permit – a pretty straightforward process.
The work residence permit can go in another direction too. Some countries will not allow you to come over and find a job. Instead, you need to have a job before you already arrive. Therefore, you may need to apply to jobs online or perhaps come through international agencies – such permits are common among scientists or seasonal workers.
Less popular ways to obtain residence permits​
Residence permits can be obtained in many other ways. Almost every country out there has some specific conditions for those who do not want to go the traditional way. Some countries have no system at all because of the political system – take North Korea, for instance. You would not start an
offshore business
there anyway. But how about other countries with a more welcoming system?
Most of these less popular ways to obtain a residence permit are related to the actual position you have, skills, or financial possibilities. They are usually aimed at scientists, business people, investors, and highly qualified professionals. Indeed, a bit of work is still required, but the process is much easier and comes with crystal clear demands.
It is also worth noting that some countries may provide residence permits based on particular merits. You might get a permit if you offered critical help to the authorities in the search for a dangerous criminal – just to give you an example. Maybe you have risked your life to help others in a critical situation – that is a pretty good reason too. But then, what about the more common options?
Buying real estate is often an easy way to obtain a residence permit. Again, many countries with a welcoming environment for foreigners will provide access to such permits, but you should still check upfront. Each country has a minimum
investment
too. Many countries in Europe – and not only – will provide such programs, and investments can often exceed $250,000.
Investing locally​
Investing in a local economy is similar to buying real estate. You basically bring money into the country – such investments are not about hundreds or thousands, but about dozens or hundreds of thousands. Officially, most countries in Europe will help with such types of residence permits. But then, only a few countries can actually become attractive due to their preferential terms.
Simply put, you will have to analyze the bigger image and make sure that no matter what investment you make, it is worth your time and money.
Starting a family​
Again, this could be one of the easy and common ways to obtain a permit. But then, obtaining residence permits this way will often require more than just a document. This is because lots of people aim to scam the system by getting involved in fictitious marriages. They get married to get the document – obviously, the local citizen will get some money out of it. Once the permit is given, the marriage is broken.
Taking medical treatment​
You are less likely to obtain a residence permit if you do your ankle or you break a common bone. You will not get it for a flu or other similar conditions either. At the end of the day, such problems can be treated pretty much anywhere in the world. This type of residence permit is more appropriate if long-term treatments are required.
While not a general rule, most countries will issue such residence permits for a year or two – it depends on the condition and treatment. It is rarely renewed.
Conducting official activities​
Conducting official activities to get a permit could be an option if you are involved with politics. It makes no difference what it is. This option is good for representatives, members of delegations, diplomats, politicians, and so on. These activities do not necessarily need to be political, though – for example, members of international organizations can benefit from such permits for limited periods of time.
Conducting scientific research​
Scientific research is not always a good enough reason when interested in obtaining residence permits. It depends on more factors, including the actual research. What are you researching? On the same note, you will require a contract with the organization dealing with the research. State institution members – such as professors in state universities – are more likely to obtain such permits.
Reuniting with family​
Reuniting with family implies getting in touch with a close relative who already has this residence permit. For example, it could be your wife or husband. It could be one of your children or one of your parents. Most countries will ask for proof of financial dependence, though. Having sufficient income is usually good enough.
obtaining residence permits​
Bottom line, the easiest ways to obtain residence permits imply concluding an employment contract, enrolling in a local university or proving your value. Special services to the state can add value, as well as volunteering operations. Different countries have different rules – the last option is highly objective as well.
Analyzing the idea of buying residence permits​
Taking a look at some of the ideas mentioned before, it feels like some countries practically allow you to buy a permit. In other words, obtaining residence permits is actually about buying them. Obviously, your money does not go in vain. You buy some real estate or perhaps invest in a business or an industry. The money you invest should give you a fairly good return if you spend it well.
Now, it is also worth noting that countries like
Spain
and Portugal – among others and not only in Europe – will provide investor programs. Such programs are given by the government. You invest money in a segment or an industry, and you gain your residence permit in no time. Not only is it faster, but also easier – less paperwork is required.
Each country or government will obviously have some requirements and laws for the program. In theory, the general idea is pretty much the same – show some money, and you will be allowed in. But then, minimum amounts or other requirements may also kick in. You might need to pass a due diligence check, or perhaps you have to live in the respective country for a particular number of days in a calendar year.
Investment opportunities are highly diversified. The goals of the country make a difference. Some governments will try to boost a particular segment of their economies. For example, they may lack the infrastructure or a heavy recycling industry –
investments in such industries could grant you the residence permit.
Some others may also focus on revitalizing sparsely populated parts of their territories – in other words, investments need to be done in specific areas. Then, the necessity to create new jobs is also obvious.
Most investors will be given a few options. First, buying real estate is the most common one. Renting real estate may also be a viable option in certain countries – double-check. Coming up with a startup company – a new business – is also a good enough reason. If your budget is quite large, investing in government bonds is another great idea – you basically borrow money to the state.
Other good options include opening deposits or buying shares in large companies. Generally speaking, most of these options give you some sort of return. You are not throwing money down the drain – you invest them, and a good investment could bring some profit. However, some countries may also ask for non-refundable contributions to government funds – not such a big return then.
Analyzing some investment options in European countries​
The European market is one of the most desired ones and not just for
offshore entrepreneurs
, but for everyone. Gaining access to the European Union means traveling between one jurisdiction and another without too many restrictions. Some countries in Europe are also seen as tax havens and certain programs are more in demand than others. Here are some of the most popular ones.
Switzerland
Switzerland
is the ultimate option if you want to hang around with big players. This is where money is decided. It is one of the most appreciated countries for entrepreneurs and business people. But at the same time, no matter how desired it is, the residence permit is a nightmare. Obtaining residence permits is less likely to happen if you want to do everything yourself – you need a professional.
Generally speaking, you will have to invest around €1M in establishing a new company.
You can also pay a lump-sum tax of about CHF 450,000
. In the long run, investing in a company is more profitable, especially if you actually come up with a brilliant idea that will give a great return. But then, paying the lump sum is easier if you are not looking for long-term residency.
Some fun video, could not resist........
Malta
Malta has a friendly business and financial environment for business people. The financial sector is well appreciated all over the world, and the country is often considered a
tax haven
. Getting a residence permit in Malta is not that expensive, though – you might be able to do it with about €30,000. You can also buy or rent real estate.
Portugal
While not often mentioned among offshore entrepreneurs, Portugal gains more and more notoriety among those looking for low taxes and friendly business environments. Obtaining residence permits is fairly simple if you purchase real estate –
you should invest more than €350,000, though.
The government also accepts investing €1M directly or in a new business – make sure it provides a specific number of jobs.
Greece
Greece
is a popular choice among foreigners for some obvious reasons. The weather is excellent – there is lots of sun most of the year, and the cost of living is relatively low. EU citizens will find it simple to relocate to Greece, but others will need to deal with the permit. In terms of real estate,
the value requirements tend to exceed €250,000.
You can also choose to invest in the local economy – different industries, but your investment should be bigger than that. Furthermore, you can also prove your financial viability – if you have a fat account with enough money to support yourself for years, chances are you will find it much easier to get a residence permit. The state just does not want you to depend on it.
Austria
Austria is an excellent opportunity for financially independent people.
Financial stability is given by more factors
, and each case is unique. For example, you need a solid level of income. Your bank accounts will normally have to exceed €80,000, but these values change on a regular basis. At the same time, you need to be able to buy or rent a place – the state does not want you to live on the streets.
Furthermore, the Austrian government will ask for some basic language knowledge. You need to be able to live and engage in social activities in the country.
UK
The UK is a bit tricky because the country has left the European Union. The voting took place in 2016, but it took the country four years to leave the union. Now, the migration sphere was a gray area. Things are slowly settling. These days, the system is based on points and skills, but luckily, there are a few side options as well.
Obtaining residence permits is a piece of cake with an investment. You will need to invest in the local economy.
If other countries accept small investments, the UK asks for £2M or more.
Spain
Just like Greece, Spain is another country with great popularity among foreigners and not only. Spain is also attractive for those coming from countries that used to be colonies. When it comes to investments, a real estate purchase will help you achieve the residence permit in no time.
Your investment should be of around €500,000.
Spain also accepts investments in the local economy – Spanish companies. You can invest €1M or more, and you will get the permit in no time – the same rule applies to deposits. Feel free to open a deposit for €1M, and the permit is fairly simple to get. Finally, you can also
purchase government bonds for about €2M or start a business.
Conclusion​
As a short final conclusion, obtaining residence permits does require some work. No matter where you want to settle or do business, you need to do it with your overall goals and strategies in mind. Think about the potential for citizenship, the quality of life, taxes, investment requirements, and the necessity to be there in person.

The problem with obtaining cheap residence permits is that you have no clue what local governments are about to do in the future. But on the other hand, should you settle for a stable country, unexpected situations are less likely to arise. If not sure where to start, hiring a local service is probably a better idea than trying everything yourself.
Last edited: