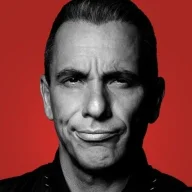 Corporate Services
Mentor Group Lifetime
You've probably heard of Amazon.com. Everybody has heard of Amazon. It's the largest and most successful online bookstore on the Internet, and it is publically traded on the stock market. It's a big business, a great place to buy books, software, and other products – and few people realize, it is also an excellent research tool that successful ebook publishers use on a regular basis!


That's right, Amazon.com is a research tool. When you want to write an ebook, and you want to ensure that your topic is in high demand, surf on over to Amazon at Amazon.com: Online Shopping for Electronics, Apparel, Computers, Books, DVDs & more click on books, type your topic in the search box, and hit the submit button. Then, sort the results by bestselling books. You are about to be amazed at the information that you have here!


Now, you can see what people are buying in your niche, and when you see one product that they are buying, Amazon will tell you what other products they also bought, at the same time – very useful market research information! How kind of Amazon!


But Amazon will tell you more than that. Are you having trouble with your table of contents? Are you sure that you've covered all the bases in your ebook? Look for books on your topic at Amazon, and view the table of contents of those books – another useful tool provided happily by Amazon!


It gets better than that. Find out what the market thinks by reading the customer reviews. You can see what they liked, what they didn't like, and what they want. There is tons of information that Amazon shares with anyone who takes the time to look for the information.


Other information that Amazon provides, that you may find useful, include book excerpts, the index, the concordance, copyright information, key phrases used in the book, keywords, similar items, editorial reviews, and other product details, such as the number of pages in the book.


Whether you purchase the book or not is irrelevant – Amazon.com is one of the best research tools in existence for anyone that is thinking about writing an ebook, as well as people who need to research a market before creating any type of product!