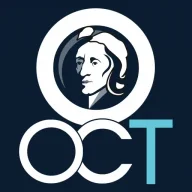 Forum Moderator
Moderator
Dec 29, 2008
13,948
3
7,105
131
Hello, everyone!
Here we are again with even more news, as our series of upgrades continues throughout the summer. And this is only the beginning, stay tuned for even more!
An update on the user coins and banners
As some of you might have noticed already, we've updated the coins associated with our premium members, which is just a brief intro for our upcoming updates.
Each premium account had a different status prior to this update:






We've changed these statuses, but we've also introduced a new one. You'll now see Elite, Gold, Bronze, Seller, Lifetime and Silver icons.
All coins feature Enlightenment thinker John Locke's portrait, a symbol for the OffshoreCorpTalk forum. They'll make it easier for you to identify our top members, helpers, mentors, and sellers throughout the forum.
You'll be able to find the sponsors, providers, and business representatives you need at a glance, without any further research into user profiles.
Just a quick insight into future updates
The status coins will no longer be a matter of forum appearance for OffshoreCorpTalk premium members. Our team is currently working on a project to actually develop real gold and sterling silver coins that will look just like the ones on our forum.
Our members will be able to purchase the John Locke coins in the future. Stay tuned for more on this project, as it's still under development.
In the end, we'd like to thank you one more time for being with us, from new members to premium users, but especially to those who choose to support the community and gain access to the secret forums by upgrading their accounts.
Have a wonderful weekend, and we'll be in touch soon for even more exciting news.