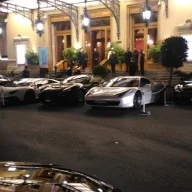 May 13, 2022
1,280
926
113
I have a client who routinely pays for small stuff in gold and silver coins, so I have been trying to educate myself on the subject. Recently, I've seen these types of YouTube videos:
My Coin Shop Bank Accounts Were Closed! Silver & Gold stackers WATCH OUT!
Does anyone know why they are closing accounts of people who hold gold & silver?