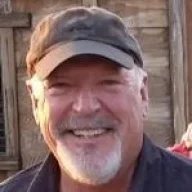 Super Moderator
Business Angel
The admin is holding their hands over some of their main sponsors and behave as would they be kings.


Now I got 2 warnings because those noobs of MODS say I make posts which not make sense, the onyl reason why they say so is because they think I will harm one of their major sponsors with my signature.


Damn people really think they are kings in their own world just because they getting a bit success.


I hope they will DIE on their own policies.


So if you want to get banned and visit a dictator forum, then this is where you need to go.


I don't hope CCLOGIC forum will ever went out to be such a forum.


The best is, you can even not contact the MODS nor the ADMIN on <<snippet>>.com if you don't have 25 posts, it's a waste of time, be careful.


BIG WARNING ABOUT THIS SCAM BOARD <<snippet>>.