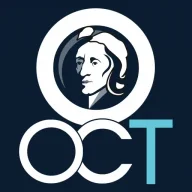 Forum Moderator
Staff member
Mentor Group Gold
Dec 29, 2008
13,897
3
7,078
131
The Canadian government has announced that, in the last two months, negotiations towards establishing official lines of cooperation between the Canada Revenue Agency and third countries' tax authorities have begun with four countries.

In a statement on July 22 the Canadian government said that on May 13, 2010, it had begun negotiations with Brunei for the conclusion of a Tax Information Exchange Agreement (TIEA), and initiated similar talks with Costa Rican authorities on June 22, 2010, with
Belize
on June 26, 2010, and most recently with Liechtenstein on July 6, 2010.

According to the Organisation for Economic and Cooperation Development, Canada has so far concluded a total of five Tax Information Exchange Agreements with territories that were originally placed on the 'grey list' of territories that as of April 2, 2009, had 'committed to the internationally agreed standard but had not yet substantially implemented it'. Tax Information Exchange Agreements provide for a legal framework wherein a country can request access to tax information from a third signatory country.

Canada most recently signed TIEAs with Dominica on June 29, and with the Cayman Islands on June 24. Previous TIEAs concluded by Canada were with the Bahamas, Bermuda and the Netherlands Antilles.