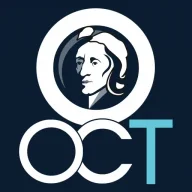 Forum Moderator
Staff member
Mentor Group Gold
Elite Member
Member Plus
Dec 29, 2008
13,468
3
6,626
131
First of all, a big thank you for participating at our community
/forum
, your effort and interest is much appreciated.
We thought it was time for a quick update for this New Year, we hope you are all well and that you are ready to achieve your goals for 2010.
As we are instantly try to be better and to offer more and more services towards our members we would like to call to action and let us know what exactly you are missing or think we could do better, without your input we are lost, actually we already undertaking several upgrades and plans to upgrade the forum and to implement a new more user friendly template further to actively seeking for industry professionals to participate in the discussions going on.
If you feel you have a good idea or simply just want to check all the new topics posted during your last visit, then please come back and let us know how we can be better. Please post suggestions in this part of the forum!
Thank you for your time and reading this
Last edited: