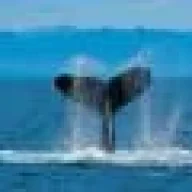 Corporate Services
Business Angel
Interesting reding, seems they are after long time found the key....
Greece
has made a "strong start" towards the implementation of its fiscal austerity package designed to rein its budget deficit and public debt according to the European Commission (EC), although an international assessment team has conceded that "important challenges and risks remain."
Staff teams from the EC, the European Central Bank, and the International Monetary Fund visited Athens during July 26-August 5 for the first quarterly review of the Greek government's economic program, which is being supported by a EUR8bn
loan
from Euro area countries and a EUR30bn Stand-By Arrangement with the Fund. The assessors concluded that key targets have all been met by Greece, led by "a vigorous implementation of the fiscal program" and other reforms that are ahead of schedule.
"Impressive progress is being made on structural reforms," the EC noted in its announcement. "Implementation of recent tax reform and budget reform is key in order to consolidate fiscal consolidation."
Amid much public protest, the Greek parliament approved a fiscal austerity package earlier this year which contains a number of increases in taxation, including a rise in the value-added tax rate to 23%, increases to fuel, alcohol and tobacco levies, and a windfall tax on corporate profits. Other initiatives contained in the bill include plans to freeze public sector pay until 2014, to increase the average retirement age by two years, and to cut public sector wages and pensions.
To help balance the books, the Greek government is also determined to crack down hard on
tax evasion
, which is thought to cost an estimated EUR30bn a year in lost fiscal revenue, or 12% of the country's
gross domestic product
. This is considered by the EC as an "essential" component of the overall austerity package.
"Another key challenge is to further strengthen tax administration, including to reduce tax evasion by high-income and wealthy individuals. This is essential to secure tax revenues and to promote the overall fairness of the adjustment program," the Commission stated.
The Greek government is still unable to access international capital markets except for placement of short-term T-bills. While market sentiment towards Greece now appears to be improving, the Commission said that "the key challenge" facing the Greek authorities "remains to establish a strong track record of policy implementation in order to regain access to international capital markets."