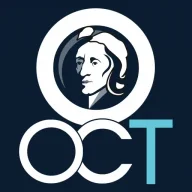 Forum Moderator
Staff member
Mentor Group Gold
Dec 29, 2008
13,932
3
7,095
131
MOSCOW ? On the Internet, he was known as BadB, a disembodied criminal flitting from one server to another selling stolen
credit card
numbers despite being pursued by the United States Secret Service.
A screenshot from one of the Web sites of Vladislav A. Horohorin.
A video on the Web site of the hacker known as BadB promotes credit card fraud. He was arrested this month in France.
And in real life, he was nearly as untouchable ? because he lived in Russia.
BadB?s real name is Vladislav A. Horohorin, according to a statement released last week by the United States Justice Department, and he was a resident of Moscow before his arrest by the police in France during a trip to that country earlier this month.
He is expected to appear soon before a French court that will decide on his potential extradition to the United States, where Mr. Horohorin could face up to 12 years in prison and a fine of $500,000 if he is convicted on charges of fraud and
identity theft
. For at least nine months, however, he lived openly in Moscow as one of the world?s most wanted computer criminals.
The seizing of BadB provides a lens onto the shadowy world of Russian hackers, the often well-educated and sometimes darkly ingenious programmers who pose a recognized security threat to online commerce ? besides being global
spam
nuisances ? who often seem to operate with relative impunity.
Law enforcement groups in Russia have been reluctant to pursue these talented authors of Internet fraud, for reasons, security experts say, of incompetence, corruption or national pride. In this environment, BadB?s network arose as ?one of the most sophisticated organizations of online financial criminals in the world,?? according to a statement issued by Michael P. Merritt, the assistant director of investigations for the Secret Service, which pursues counterfeiting and some electronic financial fraud.
As long ago as November 2009, the United States attorney?s office in Washington, in a sealed indictment, identified BadB as Mr. Horohorin, a 27-year-old residing in Moscow with dual Ukrainian and Israeli
citizenship
.
But it was not until Aug. 7 this year that Mr. Horohorin, who was traveling from Russia to France, was detained on a warrant from the United States as he boarded a plane to return to Russia at an airport in Nice, in southern France.
The Secret Service released a statement on Aug. 11, when the indictment was unsealed. Max Milien, a Secret Service spokesman in Washington, said the agency could not comment about the decision to arrest Mr. Horohorin in France.
Olga K. Shklyarova, spokeswoman for the Russian bureau of Interpol, said no American law enforcement agency had requested Mr. Horohorin?s arrest in her country. ?We never received such a request,?? she said by telephone.
According to the Secret Service statement, Mr. Horohorin managed Web sites for hackers who were able to steal large numbers of credit card numbers that were sold online anonymously around the globe. Those buyers would do the more dangerous work of running up fraudulent bills.
The numbers were exchanged on Web sites called CarderPlanet carder.su and badb.biz ? according to the Secret Service, and payment was made indirectly through accounts at a Russian online settlement system known as Webmoney, an analogue to PayPal.
Underscoring the nationalistic tone of much of Russian computer crime, one site featured a cartoon of the Russian prime minister, Vladimir V. Putin, awarding medals to Russian hackers. ?We awaiting you to fight the imperialism of the U.S.A.?? the site said, in approximate English.
Mr. Horohorin lived openly in Moscow. As a foreign citizen, he registered with the police, according to Dmitri Zakharov, a spokesman for the Russian Association of Electronic Communication, an industry lobby for legitimate Russian Internet businesses, who cited a database of such registries.
A phone number for Mr. Horohorin was out of service Thursday.
Arrests in Russia for computer crimes are rare, even when hackers living in Russia have been publicly identified by outside groups, like Spamhaus, a nonprofit group in Geneva and in London that tracks sources of spam.
The F.B.I. in 2002 resorted to luring a Russian suspect, Vasily Gorshkov, to the United States with a fake offer of a job interview (with a fictitious Internet company called Invita), rather than ask the Russian police for help. To obtain evidence in the case, F.B.I. computer experts had hacked into Mr. Gorshkov?s computer in Russia. When this was revealed, Russian authorities expressed anger that the F.B.I. had resorted to a cross-border tactic.
Online fraud is not a high priority for the Russian police, Mr. Zakharov said, because most of it is aimed at computer users in Europe or the United States. ?This is a main reason why spammers are not arrested,?? he said.
Politics may also play a role. Vladimir Sokolov, deputy director of the Institute of Information Security, a Russian research organization, said the United States and Russia were still at odds on basic issues of computer security, although the differences were narrowing.
The United States tends to view computer security as a law enforcement matter. Russia has pushed for an international treaty that would regulate the use of online weapons by military or espionage agencies. Last year the United States opened talks on a treaty, but it has continued to press for closer law enforcement cooperation, Mr. Sokolov said.
Computer security researchers have raised a more sinister prospect: that criminal spamming gangs have been co-opted by the intelligence agencies in Russia, which provide cover for their activities in exchange for the criminals? expertise or for allowing their networks of virus-infected computers to be used for political purposes ? to crash dissident Web sites, perhaps.
Sometimes, the collateral damage for online business is immediate. A year ago, for example, hackers used a network of infected computers to direct huge amounts of junk traffic at the social networking accounts of a 34-year-old political blogger in Georgia, a country that fought a war with Russia in 2008. The attack, though, spun out of control and briefly crashed the global service of Twitter and slowed Facebook and LiveJournal, affecting tens of millions of computer users worldwide.
The Russian authorities have repeatedly denied that the state has any connection to such attacks.
Spamhaus says 7 of the top 10 spammers in the world are based in the former Soviet Union, in Ukraine, Russia and
Estonia
.
More ominously, Western law enforcement agencies have traced a code intended for breaking into banking sites to Russian programming.
In 2007, Swedish experts identified a Russian hacker known only by his colorful sobriquet ? the Corpse ? as the author of a virus that logged keystrokes on personal computers to capture passwords for Nordea, a Swedish bank, and the accounts were drained of about $1 million.
For a time, these rogue programs were openly for sale on a Russian Web site. The home page displayed an illustration of Lenin making a rude gesture.
Since Mr. Horohorin?s arrest, the badb.biz Web site has gone dark. But through Monday, at least, its CarderPlanet counterpart, the Russian site carder.su, was still open for business.