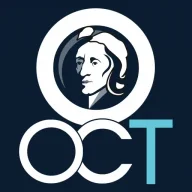 Forum Moderator
Moderator
Dec 29, 2008
13,950
3
7,112
131
I'm (
@CoinMaster
) really excited to be here as a training and development professional with over ten years of experience.
As someone who has set up offshore businesses before, I know how important it is to find reliable partners and clients. That's why I've decided to become a Gold member of the OffshoreCorpTalk forum. This membership comes with lots of great benefits that align perfectly with my goals.
One of the best things about being a Gold member is getting access to private forums. These exclusive spaces are super helpful for having discussions with professionals who think like me. We can share our knowledge and experiences, and maybe even form valuable partnerships. The information shared in these private forums is really valuable, and I'm excited to tap into this resource.
Also, as a Gold member, I have the chance to support the community and advertise my services. It's a win-win situation. I can showcase my skills to a targeted audience, which increases my chances of finding potential clients and partners. Plus, being a Gold member saves me money on advertising—it's a great deal!
But here's the really exciting part: recently, the OffshoreCorpTalk forum offered me an amazing opportunity. They invited me to upgrade to the
Mentor Group
Gold Lifetime membership. This means I won't have to renew my membership every year—I'll have continuous access to all the perks and privileges of the Mentor Group. This lifetime commitment saves me time and money in the long run, so I can focus on building connections and growing my business.
I'm absolutely thrilled about this upgrade and can't wait to make the most of the
Mentor Group Gold Lifetime
membership. If you're looking for partners or clients in the offshore industry, I highly recommend joining the OffshoreCorpTalk community and considering a Gold membership.
Note: We are excited to present an exclusive interview with one of our esteemed forum users. We have conducted this interview to gain insights and perspectives on their expertise in the field. Please note that the following content is a summary of the interview and not the original author's words.