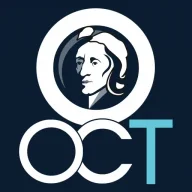 Forum Moderator
Staff member
Mentor Group Gold
Dec 29, 2008
13,930
3
7,094
131
Jersey's Minister for Economic Development, Phillip Ozouf, has issued a consultation on the level of
annual company fees in Jersey
.

The consultation requests comments on a proposed increase in the annual company fee from GBP150 (USD234) to GBP250. It also requests opinion on whether company annual fees are set at an appropriate level that allows companies to contribute a reasonable amount for the benefits of Jersey incorporation without discouraging business.
There are approximately 33,400 companies registered at the Jersey
Registry of Companies. These companies pay GBP150 per year when filing their annual returns (the annual company fee). This sum is made up of 2 elements:
A fee to cover the Jersey Financial Services Commission's administrative costs (currently GBP35); and




An additional amount used to finance general government expenditure (currently GBP115).




Some companies that qualify as International Service Entities (ISEs) also pay a further GBP100 to satisfy their obligations under the GST regime, so for many companies the total annual statutory cost of incorporating in Jersey is currently GBP250.

An independent comparison of company fees showed that Jersey's fees are lower than its key competitors, namely Guernsey and the Isle of Man.

Commenting, Jersey Senator, Alan McClean said: "There seems to be some scope to increase Jersey company fees without significant damage to our internationally competitive position."
"However if we increase our fees without considering the position in Guernsey and the Isle of Man, we risk losing business. The three jurisdictions are closely linked in the minds of many investors, who compare costs directly when deciding where to locate business. The cost of doing business locally is also important so we want to hear from all sectors."

The Jersey government has requested that comments be submitted before September 24, 2010.