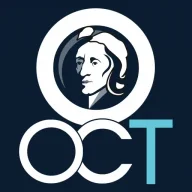 Forum Moderator
Staff member
Mentor Group Gold
Dec 29, 2008
13,907
3
7,080
131
London has maintained its place as the leading financial center globally, according to the Z/Yen biannual qualitative survey, the Global Financial Centres Index 8 (GFCI 8). Meanwhile, Jersey maintains its place as the top offshore financial center.
The key findings of the survey are:
There remains "no significant difference between London and New York" with respondents believing that these centres "work together for mutual benefit";



Hong Kong in 3rd place is now just ten points below New York having been 81 points behind in March 2009; Meanwhile, Singapore is just 32 points behind Hong Kong in 4th place;


Less confidence amongst financial services professionals since GFCI 7 (March 2010) is shown by a fall in overall assessments; 53 centres have lower ratings in GFCI 8 compared with just 17 centres having higher ratings;




Asian centres continue to exhibit good growth with Shanghai entering the top ten and Seoul gaining four places and moving into the top 25 for the first time;




Offshore centres have again lost ground in the ratings with all centres showing larger falls than average;



In the Middle East, Dubai and Bahrain continue to slip, while Qatar has moved up two places to 34th.


GFCI 8 shows a general decline in ratings but this decline is variable, with the change in ratings varying from minus 37 points (Tallinn) to plus 26 (Istanbul) with an average movement of minus 7 points.




Other notable changes include a rise of 25 for Shanghai, a rise of 21 for Hong Kong and declines of 23 for the Cayman Islands, of 28 for the Bahamas and of 20 each for the Isle of Man and Hamilton, Bermuda.

Among offshore international finance centres, Jersey has retained pole position, and is close to achieving 'global specialist' status. Overall, Jersey is placed 22nd in the competitive rankings, ahead of Guernsey in 26th, the Isle of Man (32nd) and the Cayman Islands (34th).

Whilst the ratings of all offshore centres have declined in the latest rankings with both Jersey and Guernsey falling four places, in comparison to other offshore centres both islands have performed well. The Isle of Man's rating declined by 20 points and eight places (to 32nd), Hamilton, Bermuda was down 20 points and three places to 34th=) and Cayman Islands was down 23 points and six places to 34th=). This decline can largely be attributed to the increased regulatory pressure that offshore centres have experienced recently, that the onshore jurisdictions, such as Taipei, Paris and Vancouver, have not necessarily been subject to.

Jersey Finance has noted that amongst the feedback from the research was the comment that the Channel Islands "continue to lead the way and are now pointing to the fact that they are not just 'offshore' centres'." Commenting, Chief Executive of Jersey
Finance, said:

"Jersey has performed well relative to its offshore competitors to retain its position as the leading offshore centre. Moreover, the report highlights that Jersey is taking a lead in demonstrating it is more than just an 'offshore centre' but rather a centre of excellence for financial services on the global stage, which is very positive for us."

"Also worthy of note is the continued solid performance of Asian centres, such as Hong Kong and Shanghai. This is further evidence of the importance of these jurisdictions in the global financial community and of the need for Jersey to maintain its promotional efforts in those markets."