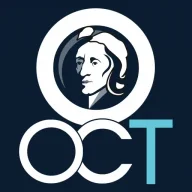 Forum Moderator
Staff member
Mentor Group Gold
Elite Member
Member Plus
Dec 29, 2008
13,468
3
6,626
131
We have created a CCLOGIC V.I.P. member area which registered users and new users don't have access to.
You can access to the forums by 1 of the following methods;
1.
Pay a CCLOGIC V.I.P. membership fee of EUR 295.00 which gives you access for 1 year to the area.
2.
If you make use of our services which you find at our corporate website you will automatically be automatically qualify for a CCLOGIC V.I.P. membership for 1 year.
What can I expect to find in the forums for CCLOGIC V.I.P. 's ?
These forums are 100% moderated by our staff and we will post Tips and Tricks about the payment industry and how to get your business case approved.
From time to time we will publish articles and insider articles which normally costs money and which aren't accessible on any other source except if you pay for it. Some of the documents and articles are worth several thousand euros' which make it of profitable to be a CCLOGIC V.I.P. member.
Except above we also offer you additional extra functionality, like customized avatars, signatures and titles. You will be able to get more information than regular users, and to advertise your own services on your own blog spot.
For more information please
contact us
, we are more than glad to answer any questions.