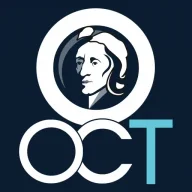 Forum Moderator
Staff member
Mentor Group Gold
Dec 29, 2008
13,907
3
7,080
131
Although Nova Scotia cooperates with other Atlantic provinces on its lottery and online interactive games offering through Atlantic Lottery Corporation, it is attempting to go it alone on wider online gambling facilities.

Nova Scotia finance minister, Graham Steele, said in a radio interview that thousands of Nova Scotians already gambled online on unregulated gambling sites without the protective features and resources for getting help that a government site could offer.

"I cannot consider it to be responsible to leave problem gamblers to the mercy of illegal, unregulated offshore gambling sites, many of which are thought to be fronts for organized crime. Why is that the right answer?" Steele said. "I think, as a government that is responsible under the Criminal Code of Canada, for gambling policy, our responsibility is to be there, and to bring our resources to that task."

After learning that Labrador and Newfoundland was unlikely to participate, Steele told the Chronicle Herald newspaper that it was not necessary for all four partners to agree on products offered. The other partners participating in Atlantic are New Brunswick and Prince Edward Island.

The Atlantic Lottery Corporation has estimated that CAD50m in potential revenues are lost to unlicensed external gambling websites.