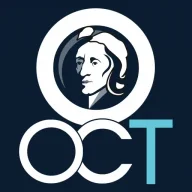 Forum Moderator
Moderator
Dec 29, 2008
13,950
3
7,112
131
Hello, everyone! We hope this announcement finds you well and as motivated as ever to smash it. We've decided to announce one of our relatively new services and explain how it works in the smallest details.
While we've discussed it around, we believe our proprietary escrow service hasn't been fully explained, so we're here to make it crystal clear for everyone.
Why we've introduced an escrow service
We know the services or products sold on the OffshoreCorpTalk can raise question marks at times and that's exactly why we
encourage people to discuss, leave reviews
and mention any potential issues or successful collaborations.
But for everyone's peace of mind, this escrow service will reduce the risk of potential fraud. While we do have professional security systems in place, we believe this service will clear the risk completely.
Requirements to use the OffshoreCorpTalk escrow service
Our escrow service works like any other, in any other
marketplace
you might access over the Internet. You need to be a Marketplace seller or a
Mentor Group
Gold member. You also need to have something to sell, whether in the OffshoreCorpTalk marketplace or other threads.
Get in touch with admin (
@JohnLocke
) and explain your product or service before agreeing on a fee. The fee will be paid regardless of the outcome of the transaction, whether or not the service or product is sold.
The fee is paid upfront even if one of the parties decides to leave the transaction at some point in the future.
How our escrow service works
Once a deal is agreed, if both parties want to use the OffshoreCorpTalk escrow service, the seller must get in touch with
@JohnLocke
, one of the administrators. The seller and buyer will be invited to a private conversation and the entire deal will be discussed and agreed upon, so everything is crystal clear.
Once the deal is complete and the buyer calls it done, the OCT Escrow will release the money to the seller, minus the agreed fee.
If there's an issue, we'll try to find a solution and reach an agreement. If not possible, the deal will be closed and the buyer will receive the money back.
How much does it cost to use our escrow service?
The fee for our escrow service depends on the product and service, as well as the overall transaction price. It's set individually for each case in particular, hence the necessity of a discussion prior to the transaction.
On average, the fee ranges between 10% and 15% of the total sale amount.
These being said, we hope our OCT Escrow service is as valuable to you as it seems to us for further transactions, clearing the risks of potential misunderstandings and issues with sales on our forum.
ON A NOTE: The OCT Escrow service can only be used with
cryptocurrencies
.