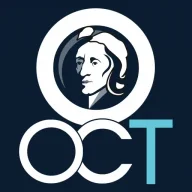 Forum Moderator
Staff member
Mentor Group Gold
Dec 29, 2008
13,938
3
7,096
131
The eBay-owned unit has hired Leonard Shen from American Express to fill the new executive position, which will be responsible for ensuring that the company operates within the rules governing the markets it operates in.
This year alone, PayPal has had run-ins with regulatory agencies in Australia over
anti-money laundering
rules and suffered licensing problems in India and Japan which have forced it to suspend personal payments.
Shen's appointment was announced by Paypal president Scott Thomson on the company's blog.
"To be successful managing a payments business on a global scale, you have to have a deep understanding of the rules governing each market where you operate, and a global framework for managing operational and compliance risks," says Thomson. "PayPal is committed to building our business in this model, while being in full compliance with the rules that govern our business around the globe."
Shen comes to Paypal from American Express where he was the chief compliance and ethics officer. He has also worked for the US Senate, the Environmental Protection Agency, the Department of Justice and the Ninth Circuit Court of Appeals.