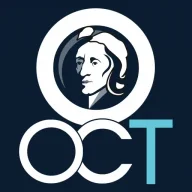 Forum Moderator
Staff member
Mentor Group Gold
Dec 29, 2008
13,897
3
7,078
131
The US House Financial Services Committee has passed legislation to enable Americans to bet online and "put an end to an inappropriate interference with their personal freedom". Online gambling may be made legal throughout the US, but it is unlikely to happen this year.

HR2267, the Internet Gambling Regulation, Consumer Protection, and Enforcement Act of 2009 would establish a federal regulatory and enforcement framework under which Internet gambling operators could obtain licenses authorizing them to accept bets and wagers from individuals in the United States.

The legislation comes in response to the enactment of the Unlawful Internet Gambling Enforcement Act (UIGEA), which restricted the use of payments systems by Americans who gamble online.

The new bill, which licenses and regulated online gambling, requires licensees to take appropriate safeguards to prevent fraud, money laundering, underage and compulsive gambling.

As amended, it:
Contains additional protections to prevent minors from gambling online;




Prevents inappropriate online advertising targeted toward underage or compulsive gamblers;




Clarifies the effect of this act on Indian tribes;




Requires consultation with tribes during implementation;




Prohibits licensees from accepting bets or wagers from persons on the self excluded list of compulsive gamblers and persons delinquent with child support payments;



Prevents the use of a credit card to gamble online;


Clarifies an exception for intrastate and intratribal online lotteries;




Prohibits sports betting;




Requires that players set financial loss limits;




Bans violators of federal and state gambling laws from obtaining a license; and




Requires a substantial US presence as a condition of obtaining a license.




A separate bill by Rep. Jim McDermott (D-Wash.) to tax online-gambling has not yet been approved by the House Ways and Means Committee, but it is unlikely that the legalization process will proceed without resolving the tax implications. The Joint Tax Committee has estimated that such a tax could generate up to USD42bn in the next 10 years.