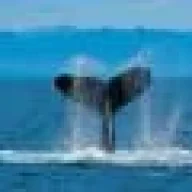 Corporate Services
Business Angel
Shoppers at Walmart Canada are now able to earn rewards on their purchases through the launch of the retailer's branded MasterCard
credit card
.
The credit card, issued through Walmart Canada Bank, a subsidiary of Wal-Mart Canada Corp, offers its rewards in dollar equivalents. This is aimed at making the reward process more transparent for cardholders and allows them to know exactly how much they have to redeem.
The move places it in competition with rival retailer Canadian Tire.
"Customers are always asking Walmart for more ways to help them save money and stretch their budgets further," said Trudy Fahie, president and CEO of Walmart Canada Bank.
"The Walmart Rewards MasterCard was developed with our customers in mind and the Walmart Rewards program focuses on giving them value when they spend on and need life's everyday things."
Cardholders can earn 1.25 per cent of their purchases in Walmart Rewards for virtually every dollar spent at Walmart Canada, and one per cent of their purchases when used virtually anywhere else MasterCard is accepted. There are no limits on how many Walmart Rewards cardholders can earn.
Customers can apply for the Walmart Rewards MasterCard credit card in store and those who qualify and are approved can begin using the credit card immediately.
Canadian publication the Financial Post reported that the arrival of Walmart's new credit card is expected to offer stiff competition to Canadian Tire as it too offers its own Mastercard product.
"While the addition of a new credit card in the Canadian market undoubtedly increases the competitive intensity in the
marketplace
over time, at this stage, it is difficult to determine how significant the impact to Canadian Tire will be," Jessy Hayem, an analyst at TD Newcrest said in a note to clients.
Walmart Rewards can be redeemed instantly on future purchases, in $5 increments, at the
cash
register of any Walmart Canada store nationally. Five Walmart Rewards points equal $5 in redemption value.