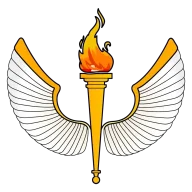 Corporate Services
Business Angel
Be aware of this SCAM, CROCKS
ANONYMOUS BANKING, ANONYMOUS BANK ACCOUNT, ANONYMOUS CREDIT CARD, ANONYMOUS ONLINE BANK ACCOUNT WITH OUR ANONYMOUS CHANNEL ISLAND PACKAGE!
I paid the EURO 2.999, this is now 7 weeks ago and no one even considered to reply to me after I made the payment.
When I contacted them for presale questions they replied within a few hours and everything was fine, as soon as I made the payment this dumb asses didn't answer any longer.
Now I made a google search (I know it is to late) and see that they are part of the
Somalia
Pirate Bank First Oceanic Bank as well as the crocks PT Shamrock rather called PT SCAMROCK!!!
Be warned and don't waste your money here or your time, they will rip you off!!
Here are only a few of the complains I found:
Tax Information Exchange Agreements (TIEAS)
First Oceanic Bank Somalia
Fraud Free Africa: combating fraud in Africa