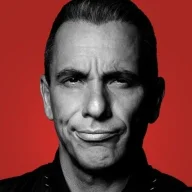 Corporate Services
Mentor Group Lifetime
This company is an absolute joke. They scammed a good friend of mine out of $37,000.
He was selling electronics online and this TMS company decides to shut his
merchant account
off without telling him. Of course they let him continue to charge cards but they withheld all of the funds. He noticed after about 2 days that he wasn't receiving his deposits and they told him that there were a few technical issues and the funds would all be deposited the following monday. 5 days later monday rolls around and no deposit. So he calls this company and some broad tells him that they have suspended his merchant account for being "high risk." No further discussion. No warnings. No letters in the mail.
Funny part is that my buddy never received one chargeback in 12 months processing with this crap company and his sales were only growing at about 6% per year. Thankfully he's been in business for awhile so he has the capital to sustain the loss. I can't even imagine what would happen to a newer/smaller business.
He is unchaining the lawyers on this crap company. So if you know anyone currently processing or thinking about processing with Total Merchant Service just take a look at their BBB report and their numerous ripoff reports.
If someone from Total Merchant Services reads this thread you can kiss my a*s for screwing over an honest, hardworking individual.
Anyone should go to the last post in this thread and consider any business dealings with Total Merchant Service at their own.
Last edited by a moderator: