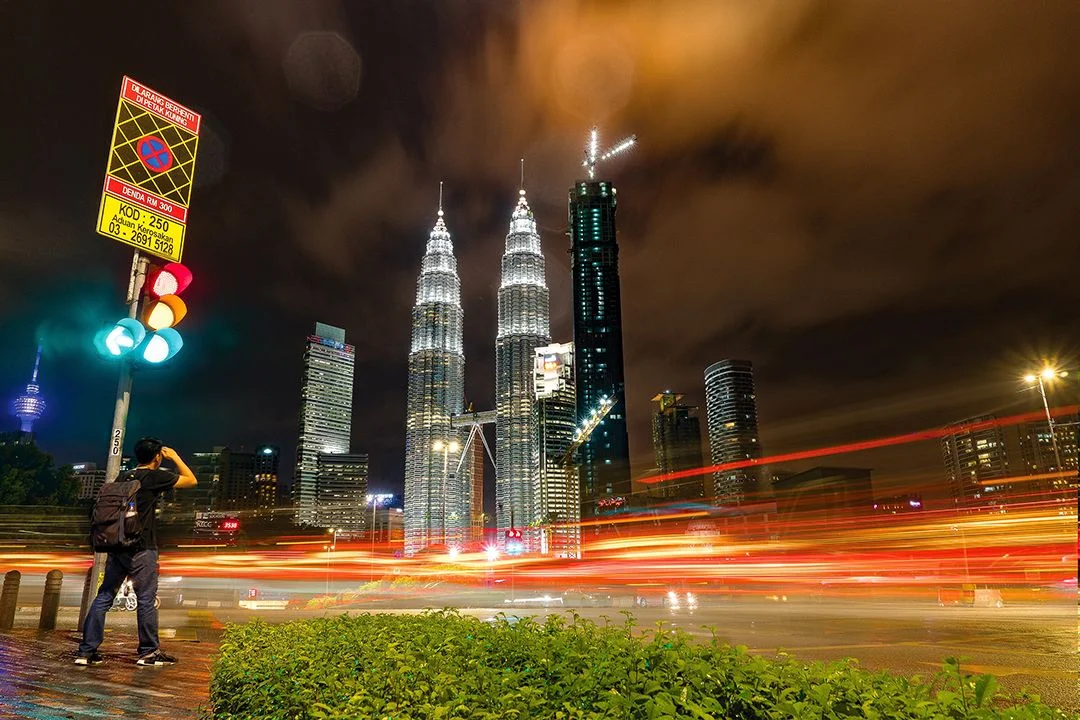 Malaysia
is one of the most popular tourist destinations out there, especially for westerners. It has incredible cuisine, plenty of culture, unique landscapes, and super friendly people. That is pretty much everything you need when you go on holiday.
Is this country alright for tourists? No doubt. How about an expat? At this point, things can change a little. Unless you want to go off grid, you will need some amenities. Sure, Malaysia has a bit of everything – large cities with futuristic designs, but also villages with no electricity.
Now, assuming you accept the idea of moving to Malaysia, you probably ask yourself – what is the best place to live in Malaysia? There are lots of places out there and some of them stand out in the crowd, especially among expats.
A few words about Malaysia​
Malaysia is located in the southeastern part of Asia. It is basically a monarchy and consists of more states – 13 of them, as well as three federal territories. They are normally separated into two different areas and each of them is completely different.
Peninsular Malaysia
is one of these parts and is bordered by
Indonesia
, Vietnam, and Singapore. It also has a maritime border with Thailand. The other part –
Borneo's East Malaysia
– has borders with Indonesia and Brunei, as well as maritime borders with the Philippines and Vietnam.
Despite consisting of more areas and territories, Malaysia has one capital only – Kuala Lumpur. It is also the largest city in the country and one of the primary options for expats. Malaysia also has an administrative capital – Putrajaya.
The official language is Malay, but English is also a recognized language.
Overall, the country spreads over 127,724 square miles and has a total population of over 32 million people
. It belongs to the megadiverse country category and hosts a series of endemic species.
Malaysia is an independent country since 1957
. Most of the population is Malay, but there are numerous minorities – Indians, Chinese, and lots of indigenous people. Natural resources have pushed Malaysia among the best economies in Asia. It is rated the third-largest economy in this part of Asia.
Now that you have a few clues about it, what is the best place to live in Malaysia?
Choosing the best place to live in Malaysia​
There are more factors to help you determine the best place to live in Malaysia and if you ask different expats, they will give you different ideas and opinions. This is because everyone is different and likes all sorts of things.
Before digging deeper, you probably ask yourself
–
is it expensive to live in Malaysia?
How long should you save for? It depends on where you come from. If you come from
China
or Thailand, there are not too many differences.
If you come from
developing countries
in Europe – take Moldova, for example, you will not find too many differences, so Malaysia may seem expensive. But if you come from a developed country – such as the UK, USA, or perhaps Australia, you will find Malaysia extremely cheap and affordable.
In fact, most expats coming from such countries will find Malaysia one of the cheapest destinations.
Then, you will need to determine whether you want a large town with a decent infrastructure or a quaint village where you may run out of electricity or have no Internet whenever it starts raining. Malaysia has a bit of everything.
Living in a small town is mostly for those who want to learn the local language because most people cannot speak English there.
Then, it depends on what amenities you are used to – you may not have a toilet in the house, but in the garden. You may have no electricity, so comfort could be an issue.
Sure, the rural area is natural and provides access to a completely different culture, but it might be a bit of a culture shock. It will not be easy to get used to it. With these thoughts in mind, most expats focus on areas with amenities and comfort, as well as areas where they can find other expats.
With these ideas in mind, here are some of the best places to live in Malaysia.
Kuala Lumpur – Ideal for city goers​
Kuala Lumpur will not disappoint if you like the big city life. It is bustling with activities, traffic, things to do, bars, nightlife clubs, restaurants, and different people – you name it. It is the largest city in the country, as well as the capital.
Compared to other Asian capitals, it is not massive though – only about 1.8 million people. If you think people are stepping over each others' toes and cars beep everywhere, you are wrong. To help you get an idea, it is about the same size as the capital from Eastern Europe.
Now,
Kuala Lumpur
will give you all the facilities and amenities you would expect in a western country, but with an obvious Malaysian touch. There is lots of concrete, indeed – lots of glass, but you can definitely find some green parks too.
Kuala Lumpur has an international airport and a good infrastructure.
Transportation is well covered – you have buses and trains covering the whole city. Should you decide to drive, traffic will seem quite hectic, especially if you come from a country like the UK.
Most expats choose to drive in Malaysia though. Unless you live in the city center, you will probably do with a car. Outside the city, you have a good highway system, so you can get anywhere without too much hassle.
There are lots of restaurants and bars – you can find classic noodle stalls, as well as fancy steakhouses. Shopping? The same story. Kuala Lumpur is one of the top-rated cities in Malaysia, so you can find malls with luxury brands, as well as down to earth stores and even local boutique shops.
There are lots of jobs – or online opportunities, as well as things to do when you are off. Take the Petronas Towers, for example – the complex has the tallest twin towers in the world. Then, there are theme parks, caves, and lots of religious and archaeological sites. There is always something to visit.
If you have kids, you will find both local and international schools in Kuala Lumpur – more than in other Malaysian cities. Housing? Anything you can think of – from condos in high-rise buildings to classic bungalows and gated communities.
Deciding on the best neighborhood depends on what kind of money you are willing to spend. For instance, the city center is excellent, but more expensive – lots of amenities, plenty of traffic, touristy attractions, but a bit busy.
Then, there are a bunch of suburbs that can provide a calmer experience, without spending too much money – for instance, Bangsar, Ampang, Mont Kiara, and Sri Hartamas are some of the nicest neighborhoods in Kuala Lumpur.
Langkawi – Suitable for a chilled island lifestyle​
If you hate the traffic and noise, a chilled island could be the answer to your needs. This place is ideal for those who love life on an island, but without a crazy lifestyle and loud music. Instead, it is a pretty quiet island that can provide plenty of opportunities.
Langkawi
belongs to an archipelago with the same name – it is the largest island though. It is beautiful and has some stunning landscapes – plus, everything around it is about water-based activities. Get ready to be surprised by crystal clear waters and strong beach culture.
Langkawi is a UNESCO park
– there are no fancy malls with lights everywhere, but water buffaloes hanging around the beach and rice cultures.
There are lots of expats here
– not as many as in Kuala Lumpur, of course. However, it is a well-established group in this area.
Sailors from all over the world get here, so you will find lots of yacht owners too. You cannot get off the island too easily because there are no bridges to connect it. You do have an international airport though – even more opportunities.
The island does not have a public transportation system. If you plan to live here, get your own car. You can also find taxi services. Most services are aimed at tourists – including restaurants. Langkawi can be defined as a resort island. You can also find good local food in local markets.
Shopping makes Langkawi an interesting option, but with limitations.
The island is duty free
, so it is perfect for alcohol, purses, chocolate, and other similar goods. While prices are good, do not expect to buy your whole wardrobe from the same store – not so much variety.
Local grocery stores are alright, but do not expect to see international stores. There are less imported goods, so you may need to get used to the local cuisine. Malaysia has a great cuisine though, so you cannot go wrong with it.
Now, what can you do in Langkawi?
Most activities here revolve around nature. Other than that, this is the type of island where you go to keep lazy. You sit on the beach all day long, drink, and enjoy life. If you want something else, it will have to be something about nature.
If you have kids, you will find no international schools – things might move a little in the right direction though, but there is nothing too solid. Homeschooling is probably the best way to look after your little one – unless they can speak Malaysian.
As for houses, there is nothing too fancy about Langkawi. The island life is laid back here and there are no fancy high-rise buildings. Instead, you will find bungalows, houses, and low rises. There is more of a community spirit on this island.
There are quite some expats in this area, but they tend to spread around the island. It depends on how secluded and tranquil you want your lifestyle to be. Then, there are also people who hang around marinas because there is more activity there.
The main city on this island is Kuah. It provides more activities and amenities than any other place on Langkawi. However, there are other areas worth some consideration too – such as Pantai Tengah or Pantai Cenang.
Malacca – Excellent for small town vibes​
Malacca
could be
the best place to live in Malaysia if you are into history
, small town vibes, and quiet and tranquil places with a solid cultural feeling. Located in the southwestern side of the country, Malacca is a multicultural town with an impressive history and less than a million inhabitants.
What makes Malacca unique then? Going back in history, the Chinese came over in the 16th century and blended into the local community. A hybrid culture came to life and it seriously left its mark – especially in terms of food.
As if all these were not enough, the town was then taken over by the Portuguese. The Dutch took it over later on, as well as the British. Each culture is different and left some obvious marks on this town. These days, it is a UNESCO site, and for some good reasons.
The city is crossed by a river – lots of restaurants and cafes along each side. You can also hang around a weekend market –
Jonker Walk
– and try out the local food. There are plenty of restaurants to try out there too.
People are calm in Malacca and you are less likely to see lots of traffic, cars beeping everywhere around you, and other chaotic scenarios. Furthermore, Malacca is also considered one of the safest cities in Malaysia.
In terms of public transportation, there is not much – indeed, you will find a few bus routes, but they stick to the main roads. If you are a bit secluded, you will have to walk a lot – just get a taxi or perhaps buy your own car.
When it comes to food, Malacca has a bit of everything. Given the influences it was exposed to throughout its history, Malacca has incredible cuisine. It is known to be the best place for Portuguese food in Malaysia.
Shopping addict? There are a few malls around, as well as some large grocery stores.
The expat community here is not impressive, so there are less imported goods. If shopping is an issue, Kuala Lumpur is about a couple of hours away.
Since this is a UNESCO site, there are clearly lots of things to see and do in Malacca.
Take the Dutch Square, for example
. Walk around, take the river tour, and so on. If you have kids, you can take them to local schools -there are a couple of international schools.
As for homes, you will find all types of houses and even a few high rise buildings. Ujong Pasir and Kota Laksmana are probably the best-rated neighborhoods in Malacca. Klebang Besar is good for those who like the coast, while Ayer Keroh is suitable for those who want more parks.
Penang – Probably the best place to live in Malaysia​
Penang
might be the best place to live in Malaysia because it has a little of everything. It is perfect for those who hate the chaos of a large city, but they could do with a kick every now and then and coastal proximity.
The island is not too far from the capital – less than an hour by plane or about four hours by car, so you can always get there for a weekend getaway or a shopping trip. There are two bridges connecting the island and mainland, but chances are you will find everything you need on the island.
Taking a road trip around this island will not take more than three hours, so it is quite small. There are all sorts of scenarios you will go through. You will find rice paddies, as well as small villages, fishing establishments, then some fancy shores and high rise condos. The contrast is astonishing.
Georgetown is the capital of the island, but also the biggest city in Malaysia – apart from Kuala Lumpur, of course. Despite being large, it is not chaotic, so it still feels like a small city. It carries the UNESCO heritage status, so there are lots of tourists coming in on a daily basis.
You do not necessarily need to head to Georgetown though. There are plenty of other places around, as well as numerous nature spots for tranquility. You will not find the fast pace associated with Kuala Lumpur, but you can still find all the amenities you require as an expat.
When it comes to transportation, the local bus system is decent. You can also get over Penang and find transportation to the mainland. Taxis are quite common too, yet most expats choose to buy their own cars for flexibility.
You cannot go wrong with food in Penang
, which is also known as the food capital of the country. There are stalls, fast food takeaways, restaurants, and cafes everywhere you look. You can find small cafes with local food, as well as posh restaurants for fine dining experiences. Street food is king though.
Shopping opportunities are attractive too – again, you will not find all the malls you have in Kuala Lumpur, but there are still a few malls on this island. You can find both average and high end brands, of course. If shopping is a big thing for you, Kuala Lumpur is better.
You can find grocery stores everywhere. Imports are not bad – they cost more, of course, but they will not disappoint. Each neighborhood has more to offer than international grocery stores. You also have markets with all sorts of fresh food, especially meat.
There are a few high standard international schools for kids in Penang, while housing gives you plenty of options. You can get a landed home or a high rise condo – as well as everything in between. Most expats are gathered in condos in Tanjung Bungah and Tanjung Tokong.
Tanjung Bungah is probably the best-rated neighborhood in Penang – located close to the main activities in Georgetown, as well as the famous beaches in Batu Ferringhi. Besides, views are stunning. Obviously, it depends on what you are after and how much you are willing to spend.
Malaysian Borneo – Good for those who want something else​
Malaysian Borneo is not a very popular choice among foreigners. However, there are two places in this area where plenty of expats have gathered together. Obviously, each of them has a different profile and offers unique vibes.
Kota Kinabalu
Kota Kinabalu
is the kind of place where you move if you want to feel like you are always on holiday. It is excellent for vacations because of the outdoor opportunities and incredible surroundings. The wildlife is extraordinary too.
You can basically climb mountains for fun, snorkel in crystal clear waters, go from one island to another, and see rare monkey species.
It sounds perfect. Plus, the place has an international school, and the expat community is definitely growing.
Kuching
Similar to other places in Malaysia,
Kuching
is a small city with excellent vibes. It is the main city in the Sarawak state of Borneo, as well as the capital of the area. It is crossed by a river and has a few international schools.
The local expat community is definitely growing, mostly because of the international airport too. You can hop to Kuala Lumpur or go abroad for a weekend getaway, yet there are plenty of local interesting activities too.
Conclusion​
As a short final conclusion, deciding on the best place to live in Malaysia is a bit of a challenge. There are quite a few good options out there and the list can be longer than that. You can find expats in all sorts of towns and even villages – after all, it depends on the lifestyle you want.
The more secluded your piece of paradise is, the cheaper it will be. But on the same note, the fewer western amenities you have access to. No matter what you are after, it pays off to live there for a few weeks or months first, before committing to a long-term stay.