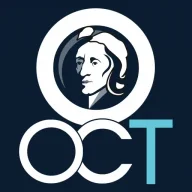 Forum Moderator
Staff member
Mentor Group Gold
Dec 29, 2008
13,907
3
7,080
131
The new facebook gift cards will be available in values of $15, $25 and $50 at all of Target's 1750 retail stores and at Target.com, reports USA Today.


The latest extension of the facebook universal virtual currency to the high street follows last month's deal with Internet payment group MOL to sell Credits across its 500,000 outlets in South East Asia.


The gift cards on display at Target were created by GMG Entertainment which also produces Apple's iTunes cards, by now a familiar staple at supermarket check-outs worldwide.


Facebook Credits can be used to play games and buy applications on the social media Website, an activity that is expected to generate billions of dollars of transactions over time.


"We think (the cards) will be incredibly popular as a holiday gift," Dan Rose, vice president of partnerships and platform marketing at facebook told USA Today.