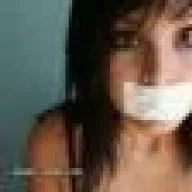 Corporate Services
Business Angel
May 26, 2009
126
48
28
31
Now they only need to catch all the other crocks around, however this is agreat move for the
Payment Processing
industry.
DISGRUNTLED online poker houses owed tens of millions of dollars by fallen young Brisbane internet tycoon Daniel Tzvetkoff are believed to have turned him in to US authorities.

The Ipswich-born Mr Tzvetkoff, 27, who at his peak was worth about $80 million, will apply for bail in the US this week after he was arrested on Friday and charged with money laundering of nearly $600 million.

Mr Tzvetkoff's Queensland businesses collapsed last year and he was declared bankrupt but he continued running a consulting and billing group offshore.

He travelled to Las Vegas last week for a 10-day internet billing conference where it is believed he came to the attention of several large US online internet players to whom he owed money and they reported him to the authorities.

His former workmate said yesterday: "Daniel went to the US and got into the country, no problems, but I think him wandering around that conference sort of thumbing his nose at some of the people he owed large amounts of

cash

to caused them to get in touch with the FBI."

Start of sidebar. Skip to end of sidebar.

End of sidebar. Return to start of sidebar.

The US Attorney's Office alleged Mr Tzvetkoff helped online gambling companies launder about $US540m ($584 million) into offshore accounts.

He was charged with money laundering, money laundering conspiracy, gambling conspiracy and bank fraud conspiracy and faces 75 years in a US prison if convicted.

Mr Tzvetkoff's lawyers will apply for bail this week.

Dow Jones Newswires reported today that, in a four-count indictment unsealed in New York last Friday, Mr Tzvetkoff was charged with gambling conspiracy, bank-fraud conspiracy, money-laundering conspiracy and one count of money-laundering.

Said Mr Tzvetkoff's lawyer, Mace Yampolsky: "At this stage of the game, it's difficult to know exactly what type of evidence is out there. The allegations are certainly fantastic.

"They are only allegations. I can't comment any further on the veracity of them."

Prosecutors from the US Attorney's office alleged Mr Tzvetkoff's company, Intabill, assisted online gambling companies in processing hundreds of millions of dollars in transactions with US gamblers between February 2008 and March 2009.

During that time period, his company processed more than $US543m of transactions in the US - the bulk of which were for internet gambling businesses, prosecutors said.

The transactions were allegedly disguised so they would appear to be unrelated to gambling, prosecutors said. They were disguised to appear as repayments of short-term

loans

, transfer of funds to pre-paid debit cards and e-commerce purchases, prosecutors said.

Mr Tzvetkoff ceased processing online gambling transactions in March 2009, after he was accused by several internet gambling websites of stealing about $US100m in gambling pay-ins from US bank accounts, prosecutors said.
Online
creditors
tip police after spotting Tzvetkoff at US web-billing conference | The Australian