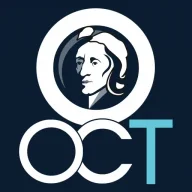 Forum Moderator
Staff member
Mentor Group Gold
Dec 29, 2008
13,930
3
7,094
131
Hong Kong's Chief Executive, Donald Tsang, in Moscow for a three-day visit, met with various members of the Russian government, including President Dmitry Medvedev, as well as business leaders to carry forward a growing bilateral dialogue on finance, taxation and investment matters.

During Tsang's meeting with Russia's Deputy Prime Minister and Minister of Finance, Alexei Kudrin, they exchanged views on cooperation in finance and investor protection through signing a memorandum of understanding. They agreed both sides should study the possibility of signing a comprehensive agreement on the avoidance of double taxation.

Tsang, and Hong Kong's Secretary for Financial Services and the Treasury, Prof. KC Chan, met with the Russian Minister for Economic Development, Elvira Nabiullina, who suggested the possibility of signing an investment promotion and protection agreement between the two places.

In addition, at a breakfast meeting with the Russian-Chinese Business Council and the top management of key companies in Russia, Tsang outlined the advantages of doing business in Hong Kong, including its ideal location for establishing regional headquarters or regional offices. He also emphasized the new opportunities in Hong Kong arising from the growth of renminbi business.