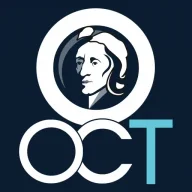 Forum Moderator
Staff member
Mentor Group Gold
Dec 29, 2008
13,930
3
7,094
131
The Netherlands Ministry for Foreign Affairs has announced the signing of two Tax Information Exchange Agreements (TIEAs) with the
Caribbean territories of Aruba
, and
Antigua and Barbuda
.

The agreements, based on the Organisation for Economic Cooperation and Development's (OECD's) Model Agreement incorporating standards with respect to transparency and tax information exchange, will provide the respective territories' tax authorities with tax information upon request in civil and criminal tax matters.
Both Aruba and Antigua and Barbuda
have demonstrated their commitment to the OECD standard, and have since been removed from the OECD grey list, initially published on April 1, 2009. Having concluded more than twelve relevant agreements, both territories are now considered to have 'substantially implemented the internationally-agreed standard in transparency and tax information exchange,' gaining a place on the OECD white list.

The Tax Information Exchange Agreements with the Netherlands is the 16th such agreement for Aruba, and the 18th concluded by Antigua and Barbuda. The bilateral TIEAs will enter into force after the signatory countries have concluded their individual ratification procedures.