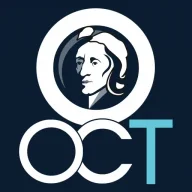 Forum Moderator
Staff member
Mentor Group Gold
Dec 29, 2008
13,930
3
7,094
131
On August 4, a Tax Information Exchange Agreement (TIEA) was signed between New Zealand and Vanuatu.

The signing was witnessed by New Zealand's Prime Minister, John Key, and his Vanuatu counterpart, Edward Narapei. Key was in Vanuatu for the recent meeting of the Pacific Islands Forum Leaders.

The TIEA was said to represent part of international efforts to strengthen cooperation in the area of tax evasion and tax avoidance. It was signed at the same time as the introduction of a passport system in Vanuatu in line with international standards.

Since 2008, Internal Affairs employees from New Zealand have been working with Vanuatu to develop the new passport system. Key said that it will "contribute to greater security in the Pacific by both reducing the potential for fraud and identity crime."

He added that it will also help Vanuatu residents to take advantage of economic opportunities overseas, like New Zealand's Recognised Seasonal Employer scheme.