Offshore Company Corp is one of the leading incorporating agencies in the business world. They look to help their clients with the formation and licensing of their offshore companies. They also help in setting up and opening bank accounts in different jurisdictions. They suggest the best the banks with the widest and best international branching networks to provide seamless and tested ways banking. In any case that their clients want to provide their own bank of choice, they have that option and help them open talks and seal the deal with them.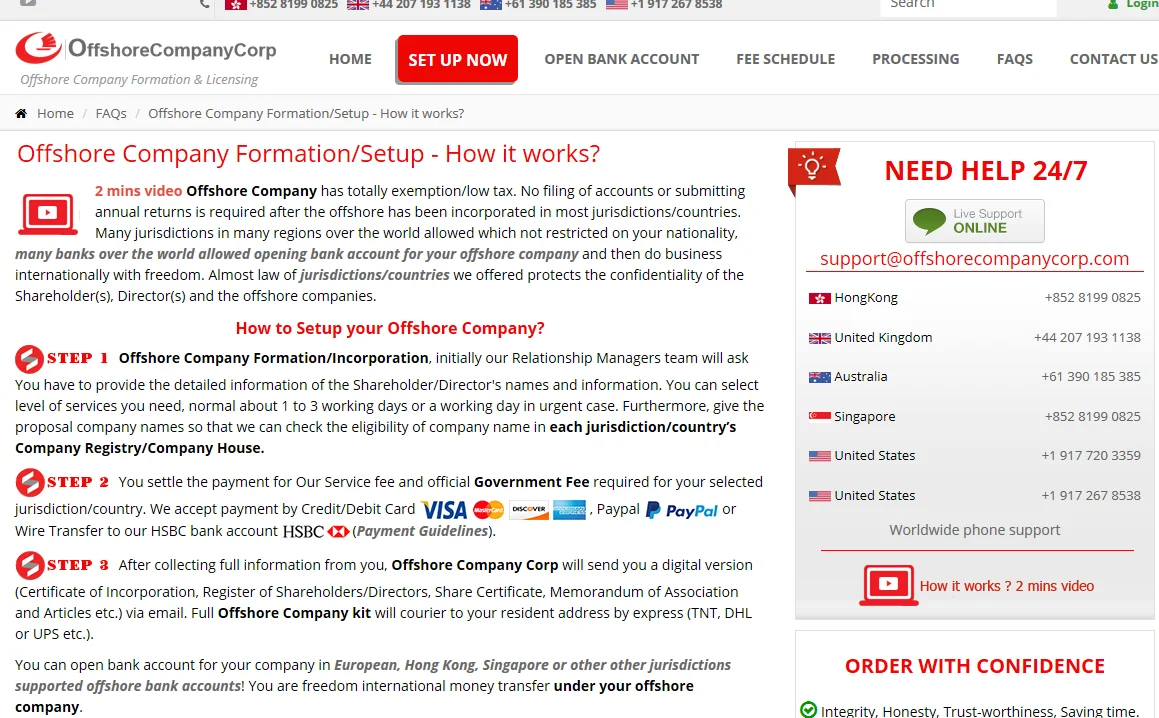 Offshore Company Corp provides a dependable and transparent process to their clients. They do their best to provide as much detail as possible to avoid miscommunications and confusion. Transparency is a great sign of a credible company and Offshore Company Corp is just that.
One of the best things about them is that they provide a way of checking your balance regularly easier. They have an online service where you can check your account's balance. This is the most convenient way of dealing with it. And with smartphones readily available, it can be done virtually anywhere and anytime.
If the safety and security of your bank account is your concern, worry no more. Offshore Company Corp ensures that your bank accounts are well protected no matter what offshore bank you choose. In terms of online banking, encrypting your data is their answer. These data can only be accessed by your personalized password while needing to confirm various personal information at the same time.
Their employees are all well trained and well educated professionals. You can expect them to work with you with complete transparency and professionalism. Each employee adheres to the company's commitment to confidentiality so all your information will be secure.
Offshore Company Corp provides all these services at a very competitive price. Part of their transparency means that their no hidden charges. Everything that your money goes to will be discussed and documented.
This company has established itself as a powerhouse in the offshore accounting industry. They maintained their integrity and reliability throughout the years with their unparalleled dedication to provide the best service they can.
Offshore Company | Registration and Bank for Offshore Business