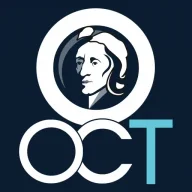 Forum Moderator
Moderator
Dec 29, 2008
13,949
3
7,110
131
Hello, everyone! We hope the beginning of autumn finds you well and ready to boost your productivity for a great season ahead.
We know everyone has been a bit busy with family and friends throughout the summertime. We totally understand, we do need this type of fuel for the new season. But the autumn has just started and we're ready to rumble again.
We hope this news release finds you ready for action, as we're about to bring in a few exciting news for the community.
A new milestone, a new record
These days, we've just managed to reach another milestone in terms of numbers and statistics. We've ju
st reached 250,000 posts
on the OffshoreCorpTalk forum, a milestone we've been looking forward to for quite a while now.
The snowball effect has proliferated a massive growth, despite the summer inactivity in terms of business.
We have around 23,000 members
, business partners, mentors, partners, you name it, everyone has a role within our community.
From this point on, throw in the sudden burst of activity in business with the summer ending and we believe our forum will go further and faster. We expect even better numbers as the year advances.
While this event does put a smile on our faces, there's much more exciting news for the OffshoreCorpTalk forum community.
What's happening with DLS Dubai
As most of you may already know, DLS Dubai has been our main sponsor. The
partnership was signed in 2019 and was constantly renewed on an annual basis.
It reached an end this summer, but we believe it is only temporary.
DLS Dubai was a
company formation
service in Dubai, offering top notch
business solutions
for new and existing companies, full setups, accounting services, and even help with banking accounts or visas for the management.
We don't know where we'd be today without this partnership, but we're grateful for this amazing collaboration. We've tried to organize a live interview with Fred of DLS Dubai to discuss what this partnership meant for his business, but some health problems forced us to delay it.
We like to believe that renewing the sponsorship for four years must've had a reason. And just like it helped us, we think it helped DLS Dubai as well, whether to find more clients or establish some partnerships.
At the moment, DLS Dubai is ready to relaunch with a completely new business model, hence the professional break. Once the process is over, we believe we'll be in talks for a new sponsorship.
We're as excited as you are regarding the new services offered in the future and we're looking forward to explore the new business model and what it actually means.
A new season, a new partnership
Meanwhile, we'd like to introduce you to a new solid collaboration. Over the last few days, we've managed to sign a new sponsorship deal with
Emirates Setup.
The company was established in 2016 by Gerhard Strasser and Barbara Roessle in Abu Dhabi. At that point, it was the first company formation service in the Emirates that was run from Europe, a massive innovation in the offshore industry.
At this point, it's grown to become one of the leading agencies in the area. For over seven years, Emirates Setup has specialized in company formation services, help with corporate banking solutions and even visa support, Emirates ID help, and tax and VAT related services.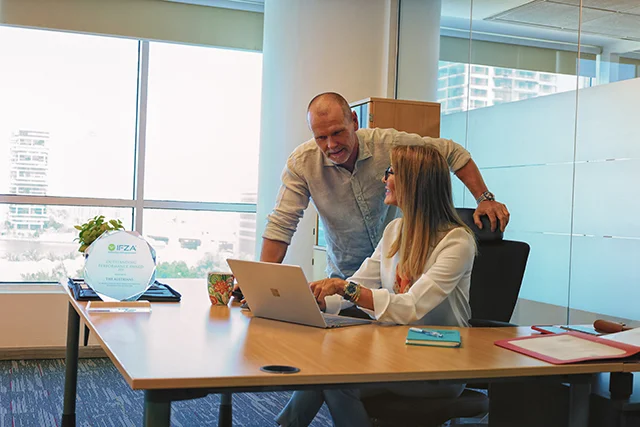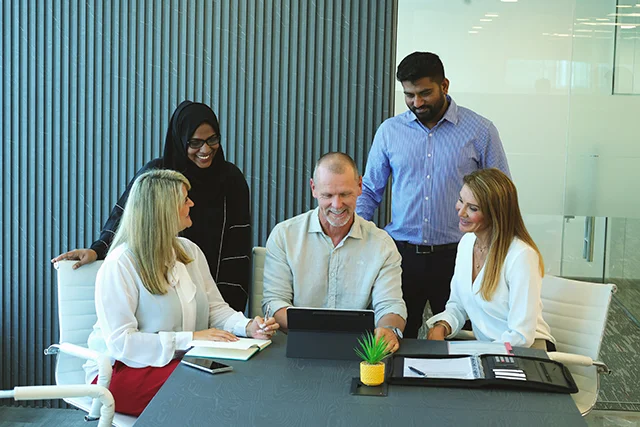 From different types of visas to various accounting solutions, there's something for everyone in there, whether you're looking for a single service in particular or you're interested in a full service. Basically, it's the type of service that can run everything for you in terms of paperwork and laws.
Emirates Setup has partnered up with nearly all Freezones, something that can be checked with each individual Freezone in the Emirates. It has connections and insider contacts in various governmental departments and offers assistance in multiple languages, such as English, German, Russian, and Romanian.
Emirates Setup has received quite a few awards over the past seven years, mainly for its outstanding performance in the offshore business industry. It's commercially licensed under the CN-2167310 number, so you can leave yourself in good hands.
As you may have noticed already, we offer a disclaimer regarding the services offered by various users or sponsors on our forum. We're not associated with them and we're not responsible for what may happen if you don't do your
due diligence
.
However, we do stand by Emirates Setup. And if you didn't know about it already, we double check licensing and registration papers for our main sponsors before putting them above everyone else and making a recommendation.
Given the new sponsorship deal, Emirates Setup has exclusive rights to advertise for products and services in the UAE on the OffshoreCorpTalk forum. It doesn't mean it's the only such service around our forum, but it has exclusive rights over the area and we stand by its reputation.

Further news
We hope our news are as exciting for you as they are for us. It's not everything though, as we still have a few projects we're currently working on, some of them for the public forums, and others for the
mentor group
gold forums / sections of the OffshoreCorpTalk portal.
It's too early to discuss them, as we want to surprise you with massive upgrades as soon as they're fully implemented.
Meanwhile, allow us to thank you one more time for being part of the OffshoreCorpTalk community and supporting it like you can. We want to thank our Mentor Group members for sponsoring the group, as well as our advertisers, guides, and even users who start new threads raising new question marks, ideas, and solutions.
We like to believe that here at OffshoreCorpTalk forum, we're a community of friends working together for common goals and interests, rather than a group of strangers discussing financial strategies.
These being said, thank you for taking your time to read our news release and we hope our news were of great interest to you. Until next time, have a great week ahead, and take care!
Last edited: