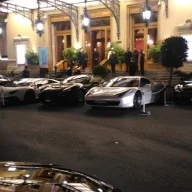 May 13, 2022
1,240
887
113
All limited company around the world limits liability of shareholders or managers. I will not provide case law on this it is 100% irrelevant.
OP clearly stated he has NO company! He is NOT doing ANY business with anyone! He's NOT a manager of ANY company!
BTW, I'm done with this!
@Panamood
- You are fine! No need to waste your precious money or time adding additional (negative) things to your life that will NOT increase your wealth or increase the simplicity of your life! You have won! Enjoy your winnings and have a great time at Casco Viejo! If you see Manos de Piedra give him my regards.