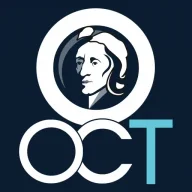 Forum Moderator
Staff member
Mentor Group Gold
Dec 29, 2008
13,930
3
7,094
131
The economy of the Seychelles is
projected to grow by more than 6% this year
thanks to the government's track record of sound fiscal and monetary policy management, according to the International Monetary Fund (IMF).

"The Seychelles economy continues to recover strongly," said Jean Le Dem, leader of the IMF mission which assessed the Seychelles economy last month. "Its far-reaching economic program, supported by the IMF, under which the government removed all exchange restrictions, floated the currency, liberalized interest rates, introduced a modern monetary policy framework, and significantly tightened fiscal policy, has borne fruit. Inflation has fallen from over 30% in 2008 to low single digits and the exchange rate has stabilized. It also helped Seychelles successfully restructure most of its external debt obligations, returning Seychelles to a path towards sustainable debt levels."

The IMF said that the Seychelles weathered the global economic crisis of 2009 partly as a result of sizeable foreign direct investment and a rebound in tourism. Le Dem also suggested that prospects for 2011 are "favourable." However, Le Dem urged the Seychelles to continue with its ambitious agenda of structural reforms, including the modernization of the tax system, which will usher in a value-added tax (VAT).

The Seychelles government launched a comprehensive reform of the tax system with the 2010 budget, of which the first stage was the introduction of a revised Business Tax Act from January 1, 2010.

The business tax reform broadened the tax base and provided for a gradual reduction in rates to promote competitiveness and achieve harmonization across sectors. As a first step, the maximum rate has been revised downward by 7%, to 33%. At the same time, the tax-free threshold was abolished for companies and reduced for sole traders and partnerships.

The second stage has been the introduction, from July 1, 2010, of a withholding-based personal income tax (PIT) on wages to replace social security contributions, expanding the labour income tax base to resident expatriates and eliminating existing sectoral concessions.

Government policy is to broaden the application of the PIT to other sources of domestic-sourced income (for example, dividends and interest on savings) once the PIT becomes established and the new system has been assessed. PIT rates will be harmonized at 15% for all categories of workers, effective January 1, 2011.
VAT will be introduced from January 1, 2012.
The VAT will replace the current multiple-rate goods and services tax, broadening the indirect tax base and improving both the efficiency of the indirect tax system and external competitiveness.