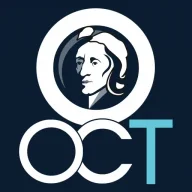 Forum Moderator
Staff member
Mentor Group Gold
Dec 29, 2008
13,935
3
7,096
131
The government of Saint Kitts and Nevis has announced that it has begun a review of bureaucracy in the twin-island federation to ease the cost of conducting business in the islands.

Illustrating areas that require improvement, the Director General of the Registrar of Companies, Fidela Clarke, said that companies are required to follow eight separate steps in order to incorporate in the jurisdiction, with prospective business owners expected to interface with numerous government agencies. She said reviews are ongoing to simplify the process.

"The proposed reforms will tend to consider amalgamating some of the [procedures] together so that instead of going to various agencies you would be able to go to only one place to have certain things done at the same time," Clarke explained.

She noted that one proposal being considered is to have the Companies Registry interact with the Inland Revenue Department and Social Security office to obtain a tax identification number and registration number on behalf of prospective businesses. "We'd be killing several birds with one stone," Clarke said.

According to Clarke, the reforms were prompted after the Federation was ranked number 76 out of 183 countries in the World Bank Doing Business Project, which provides objective measures of business regulations and their enforcement. The rankings are from the Doing Business 2010 report, covering the period June 2008 through May 2009.

According to the website doingbusiness.org, St. Kitts and Nevis is outranked by CARICOM neighbours St. Lucia, listed at 36, Antigua and Barbuda, ranked 50, the Bahamas, at 68, St. Vincent and the Grenadines, at 70, and Jamaica, at 75. Meanwhile the ranking given to St. Kitts and Nevis relating to starting a business in the twin-island Federation slipped to 86.

Clarke explained that the government plans are supported by the World Bank via the International Finance Corporation (IFC), which is providing assistance on reforms designed to enhance the jurisdiction's offerings to the private sector.

The IFC is also to advise authorities on enhancing cross border trade opportunities by tackling issues surrounding the import and export of goods and services.

The IFC is also undertaking similar projects with authorities in Grenada, St. Lucia and Dominica.