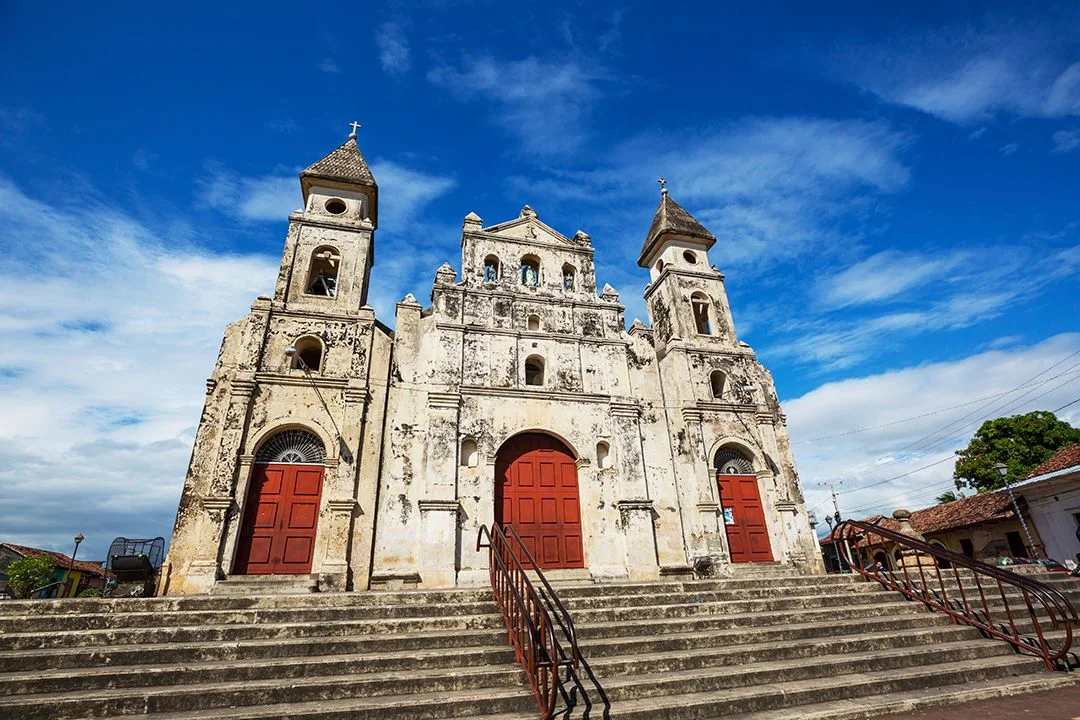 Living in a heaven with beautiful beaches, crystal clear waters, friendly people and away from stress, traffic and everyday worries – it sounds like a dream for many, but a bit of work can turn this idea into reality.
There are lots of
Grenada offshore opportunities
out there, and there is always room for more. Located in the Caribbean, the island is known for its unique beaches and holiday opportunities, as well as its local banking system.
It sounds unusual, but this is how many exotic countries manage to become wealthy overnight – providing opportunities to high net worth individuals. Grenada makes no exception either – it aims to attract successful investors and business people with its relaxing getaways.
Now, apart from the holiday opportunity, the island is also known for its high exports of spices. No one really cares, though – what most people are interested in is the unique taxing system, as well as the possibility to benefit from it if you want a
second passport
.
If you have studied such opportunities before, you probably know already that more countries in the Caribbean provide similar programs. Each country has its own pros and cons, but Grenada goes a bit further and offers even more opportunities.
When compared to other countries, Grenada is not really the cheapest option. It is not the fastest one either. You will need a solid
investment
, and you will have to wait for a while. But then, there are two other ideas that make it stand out.
The local passport allows visa free travel to
China
, which is ideal if you have business in the country or you plan to outsource some of your operations. Then, Grenada offers access to the USA without any major restrictions – travel, work or even start a business.
These two factors make the Grenada offshore passport a superior option. So, what should you know?
A few words about Grenada​
Grenada is also known as the spice of the Caribbean, and for some good reasons – it exports more spices than other countries in the area. You do not have to learn a new language or hire a translator if you decide to move there, as this is an English-speaking island.
White sandy beaches will make it easy to relax, yet you also have lots of green vegetarian and coral reefs. In terms of politics, the government is friendly to foreigners and stable, promoting a perfect environment for investments.
No one is really bothered about becoming naturalized in Grenada. Instead, investors can practically buy their way into
citizenship
through a specific program that allows more types of investments. Investments start at $150,000 and can go higher.
Meanwhile, you may need to wait around three times to get citizenship, which is not that bad – not the quickest, but not the slowest either. Once you get the passport, a new world will open up to you straight away.
You can travel to around 150 countries, including China, the USA, UK and EU, not to mention
Singapore
.
Believe it or not, this is one of the few passports in the world that allow traveling to China without a visa.
In terms of history, Grenada is part of the Commonwealth. It gained independence from the UK in 1974. It has been through a few coups since then, but everything settled down in the 1980s. These days, the political environment is democratic and extremely stable.
Pros of getting citizenship in Grenada​
There are more reasons wherefore more and more high net worth individuals and business people choose to obtain citizenship in Grenada – traveling to so many strong economies with it is just one of the benefits.
Compared to other countries in the Caribbean, Grenada offers a cost-effective option in terms of investments. Starting at $150,000, this is a relatively low limit. You may have to pay a few times more for other passports – sometimes, more than $1M.
Grenada also offers access to more investment programs. You are not limited to one thing only. You can make a donation, but you can also invest in real estate – in other words, such an investment will also give you a home or perhaps an option to make a profit.
The passport is strong, but the economy is just as good because of its stable profile. Processing times are not too bad either. Unlike a few other countries, Grenada accepts
dual citizenship
– make sure your current country does too, or you may need to drop this nationality.
On a more positive note, you do not need to be physically in Grenada in order to apply for citizenship. At the same time, there are no residency requirements in order to maintain the nationality, so you can live abroad.
Parents and family – such as your partner and children – can also be included.
Finally, there is
no taxation
on worldwide income.
For instance, you could run a business abroad or online – play your cards right, and there is no tax.
In terms of local business, there are two segments that dominate – tourism and food.
On another note, Grenada allows investing only after getting approved. You will not have to spend your money, get rejected and then struggle to make it back. Sure, you will need a deposit, but the main investment can be made after the application is accepted.
Your citizenship is an investment in your family too. Your citizenship will be transferred to your children born after you get the nationality, as well as their children. It is a solid legacy that will last for more generations.
Forget about interviews, residence requirements or language requirements. Even if you cannot speak proper English, you can still be accepted on this program. The process is fully confidential too. As for getting to Grenada, it is well linked to major hubs all over the world.
Cons of getting citizenship in Grenada​
There are lots of benefits associated with such a Grenada offshore opportunity, but nothing is perfect. This
citizenship by investment
program makes no exception, so there are a few cons you should be aware of.
First of all, while some people consider Grenada's program cheap, it can also be seen as an expensive alternative. There are other countries in the area with lower requirements. However, benefits are directly proportional to the price.
While the speed is not its strongest point, it is not too bad either. When applying for citizenship in the Caribbean, expect a chilled attitude. Coffee breaks are part of the game. Other countries take a month or two, but others may take a few years.
The main con occurs when it comes to renewing the passport. This is not an official thing though. There are stories circulating online regarding the difficulty of renewing a Grenadian passport, but no official points of view.
If there are no issues with your citizenship and you still meet the requirements, you should not worry.
Costs for Grenada's CBI program​
Your Grenada offshore venture begins with the costs – make sure you have the money and allow more than what is advertised. There are more options, and each of them comes with extra fees, which will add to the price.
For example, if you make a donation, you will need to pay $150,000 for the CBI – Citizenship By Investment – program. This route does not require any government fees, so you will save some money there. However, you will pay an application fee of $1,500.
The application fee is the same for all types of investments, so count it as an extra cost.
The second option involves a partial investment. You will have to invest at least $220,000 should you choose this route. Apart from the application fee, there is also a government fee that goes to $50,000, so count it in too.
The same government fee applies to the real estate route too. If you invest in properties, you need to purchase a place approved by the government. It should cost $350,000 or more, but it goes up to over $400,000 if you count all the fees.
All these fees are given to single applicants.
Interested in bringing your whole family over? Things change a little, so expect to pay more. You can add your spouse, dependent parents and children. If you go for the donation, you will pay $200,000 for three extra family members – another $25,000 for each additional dependent.
The other routes will maintain their prices, as they automatically include three family members. Should you bring more people in, you will have to add another $25,000 for each individual. Those under 18 will only require $500 for the application.
Requirements for the Grenada offshore CBI​
Requirements are mild and reduced to two important aspects. No one cares about your location, current citizenship or necessity to be in the country. You can apply from your own country with no issues whatsoever.
The main requirement is having the money. You need to prove that your income is legit. Basically, the money must have a source – a verifiable one. It could be a business or just money you saved overtime – you will most likely be asked for plenty of bank statements and papers.
The second requirement targets your criminal record. Just like any other country out there, Grenada does not want to welcome criminals in its country. If your record is stained, chances are your application will be automatically rejected.
Now, not any type of crime will ban you from Grenada. If the punishment is less than six months in imprisonment – such as small crime, authorities are likely to accept the application. It obviously depends on the type of crime too.
Applicants must be in good health and pass a general test. The main applicant must be over 18 years old and should not be under a criminal investigation. There should be no restrictions or sanctions on entry to the USA, UK, EU and Canada.
Understanding the E-2 treaty with the USA​
Grenada has signed the E-2 treaty with the USA in 1998. There have been no issues since then. What does it mean? People holding Grenadian citizenship can get the E-2 treaty visa, which is normally given to investors.
In other words, the USA allows Grenadians to move to the USA and invest in whatever business they want. You can start a business in the USA if you have the funds, but you can also live there as you run the company.
The E-2 treaty visa comes with a plethora of other benefits. For instance, there are no limits on it, meaning you can renew it forever if you feel like it – obviously, the business should still be in operation. Apart from starting your own business, you can also find lots of franchise opportunities.
Your spouse can accompany you in the USA. They can also apply for a work permit. Sure, such permits can be obtained with other visas too, but this opportunity provides more flexibility and an easier approach to the visa.
Children under 21 can also join their parents in the USA.
It is important to know that taking this Grenada offshore opportunity does not guarantee your entry to the USA. It is not an automatic option to get into the USA. However, the E-2 treaty makes it really easy and quick to establish a business in the USA – better than other types of visas.
Believe it or not, you may be able to get this visa in less than a month.
Step by step instructions to apply for the Grenadian passport​
So, you have analyzed both the pros and cons of a potential Grenada offshore opportunity. You meet all the requirements – most people do. You are ready to make this move, but you have no idea where to begin.
Before digging deeper, you should know that Grenada is one of the few jurisdictions with such programs that do not restrict people on their nationalities. It makes no difference where you come from if you meet the requirements.
All in all, here is everything you have to do to get the passport. Keep in mind that everything is digital.
Going through the initial checks
Years ago, Grenada was known for taking months to grant citizenship to successful applicants. This is because applicants had to bring in tons of paperwork, while local authorities took months to process everything.
The process is easier now by starting with an initial check – it begins with the main documents. Authorities are more likely to work with local agents than actual applicants, but this is not a general rule if you want to save money.
Sending a few documents in allows the authorities to begin the procedure, meaning everyone can save a bit of time. This step includes your birth certificate, passport, a national ID if your country has one and a certificate proving your clean criminal record from the police.
The list is longer, though – you will need a certificate to prove your education, if any. Proof of address is also required – such as a bill in your name. Get some bank references, proof of money and a certificate of marriage – or perhaps divorce.
Apart from all these, you will need to complete four forms.
Moving on with the application
As authorities start checking your documents, you can move on with the application – assuming you know that everything is right and there are no actual reasons to be rejected. This step also includes making a deposit.
Should you get a donation, the deposit must be made to the government. Are you interested in a
real estate investment
? You will need to get a purchase and sale agreement and, again – go on with the deposit.
Facing the decision
You cannot find a property overnight, just like the authorities will not check your documents within a few days. In fact, both procedures – yours and theirs – will take around a few months. Finding the right property for your needs may take even more.
There is not much to worry about – you can do everything online. Your physical presence in Grenada is not required. Moreover, an interview will not be required either – no one will be bothered to perform a live check on you.
Paying the extra
If your application is approved, you can move on with the remaining payments. Whether it is a donation or a real estate investment, you can go ahead and pay the rest of the money – including all the application fees and government fees, if any.
At this point, your citizenship has been granted. You are finally a Grenadian citizen. You do not have a passport, though. However, within the next 30 days after your approval, you will get a certificate that you can use to get a passport.
Getting the passport
The passport is not a requirement. You can get it straight away by taking an Oath of Allegiance. Getting the passport will take around two weeks, but again – it is not mandatory. If you are after optimizing tax, you will not need it.
The passport is, however, useful if you plan to take advantage of it and travel to other countries with it.
There are no rules regarding when you get it – it could be straight away or years later.
Frequently asked questions​
Expanding your Grenada
offshore business
with citizenship and a passport is totally worth your time and money. The process is simple and straightforward – basic requirements and direct applications. However, some people may still be confused about one thing or another.
Where is Grenada?
Grenada is often confused with Granada – a city and a province in
Spain
. However, the two are completely different. If Granada is located in Europe, Grenada is located in the Caribbean. It consists of three islands, close to Trinidad and Tobago.
From all these three islands, most people will only refer to one of them, which also carries the name of the archipelago. The country is part of the Commonwealth and can be easily accessed from Europe and the USA.
Can you sell your investment?
Yes, you can, but there are some requirements if you want to retain the citizenship. Part of the requirements, you need to keep the investment for five years or more before selling it. There are no holding requirements for lifestyle investors, though.
Does the Grenadian passport come with extra fees?
Most people used the Grenadian citizenship and passport interchangeably, and it makes perfect sense. You will only have to pay for the actual citizenship. The passport may have a small processing fee, but it is far from what you need to invest in the country.
From most points of view, the passport costs nothing once you get the nationality. It is also worth noting that the Grenadian passport is valid for five years only. Once these years are almost gone, you should apply to renew it.
What is the chance to get my application rejected?
Make sure you meet all the requirements for the Grenadian offshore citizenship. There should be nothing shady in your application. If everything looks right, there are no reasons to get rejected, so just go on with the application.
Conclusion​
Bottom line, your Grenada offshore venture is definitely appealing, but it also has a decent premium. Getting the CBI program will cost you some money – more than other countries and less than others. However, the benefits are also worth some attention.
You can travel to China, Russia or the EU with no issues at all. You also have E-2 visa to the USA, meaning you can start a business and live there. If these aspects are interesting, the premium is totally worth it.
The country is stable and offers a friendly environment for investors and entrepreneurs. Requirements are also mild, and unlike other countries, Grenada does not even require you to take an interview or go there in person.
Making this move obviously requires good planning because there is plenty of money involved. Consider your long term goals, as well as what you hope to accomplish with this citizenship. If you have the budget and plan, this Grenada offshore opportunity could become the gate to a new life.