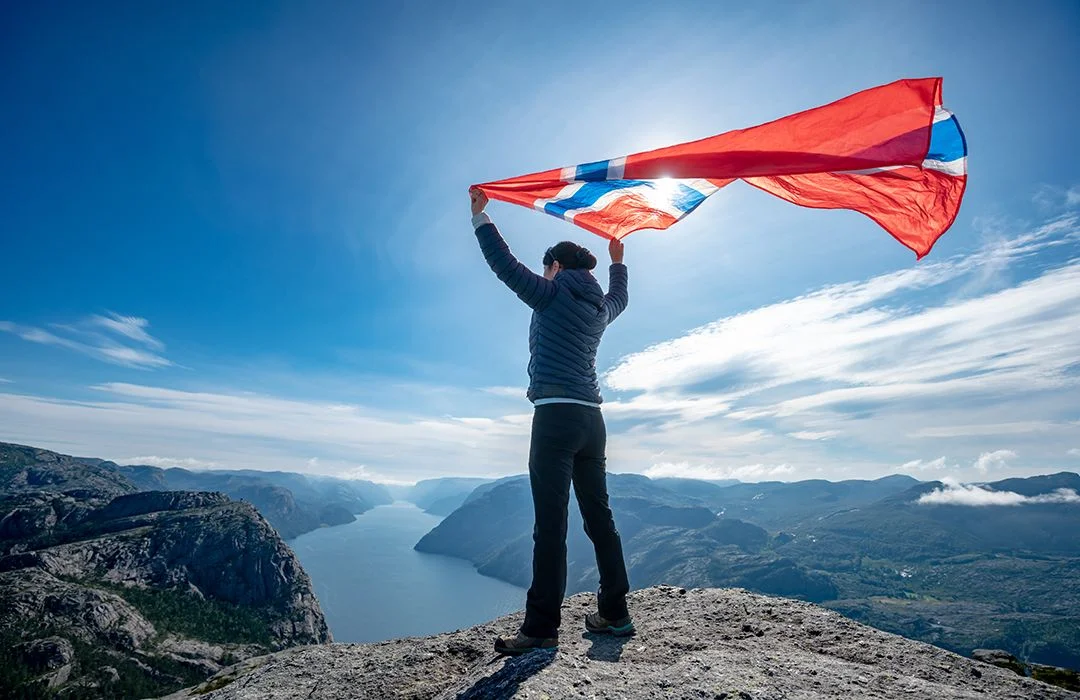 Over the years, collecting different passports and
citizenships from different countries has seen rapid growth
. There are many amazing perks associated with having
multiple citizenships across multiple nations worldwide
. There are many scenarios in both the personal and professional life of a person were having second options can come in handy.
Although
dual citizenship
is a legal concept, the number of countries that allow it diminishes. This is because countries are looking to promote nationalism to unite the country under one flag.
Only 10% of all developed countries allow citizens to hold more than one passport. Some notable exceptions are
Switzerland,
Israel
, and
Singapore
.
It's always best to check with the country's embassy you want
citizenship
in before applying.
Some countries may require proof that you're living there permanently or at least visiting every few months before considering your request
. Citizenships are often connected with
getting a second passport
. However, getting citizenship doesn't always mean you will have a passport.
For example, a person living in
Mexico
also has citizenship in the USA. Now, he/she can live and work in the USA; but anytime traveling privileges are not available for them. You may work hard and get the citizenship of a country you want, but you still need a passport for travel. There are different ways to get citizenship of a country based on the diversification, your profile, and where you want to live.
With the increasing demands of taking businesses overseas, taking second citizenship is the first thought that strikes our minds. Commonly many people want to access multiple channels of opportunities for their business. However, there are always some misconceptions and questions like how many citizenships you can have.
This is where you can take expert help to guide you in the right direction and help you analyze your options.
Why You Need Multiple Citizenships?​
Anyone with a passport from multiple countries can see the benefits. When you have multiple citizenships, it opens opportunities for you and your family. You'll be able to travel without worrying about restrictions and be well aware of how to deal with different issues that may arise when traveling. Each citizenship offers its own financial, political, tax, and other benefits. So, when you get more passports, you will get additional income, security, and freedom. There are many reasons to consider dual citizenship or many citizenships, including
Variation in Citizenship
In life, everyone likes to have a backup in almost every segment. Whether it's about investing or living in a new space, having options and variations at hand is always great. If one country decides to be strict on some laws and control your life, you always have the second option. You can also try to live a vivid and tasteful life with your multiple citizenship statuses.
Enhanced Residency Permits
Having multiple passports will help you diversify your residency permits and start shifting places as per your choice. Generally, it's seen that those with multiple citizenships across different states find it easy to get residence permits. Many businessmen are always willing to apply for multiple citizenship for easy facilitation of their residency permits.
Non Disclosure Agreements
It gives a person to live in more than one country and enjoy all the benefits. But what if you need to travel to a country that doesn't allow dual citizenship? It may be required for some countries that you can't have more than one passport at a time. If you don't want to give up your existing passport, you can offer up another document like an ID card instead.
Offshore Investment
If you're a high-net-worth individual looking for ways to store your money tax-free, getting multiple citizenships is important. Many countries that offer tax-free foreign income or profits are countries where you may not have citizenship. Once you become a country citizen, you can invest in projects to build a sustainable future. There countries with wide scope of development for every type of business. You can take your business to global level now by becoming a citizen of a tax-friendly nation.
Move Your Business Offshore
Entrepreneurs or business owners looking to expand their business further into other markets can greatly help from multiple citizenships. Having multiple citizenships can give you that competitive advantage, which helps establish your company abroad. As a business owner, you can target these potential markets and establish yourself in new regions. This paves the way for expansion and grows your business.
Protect Your Future
You never know what can happen on national or international levels. As a high net-worth investor, having second citizenship will help you safeguard your wealth in any disaster or global crisis. If you have citizenship in different countries, you can choose where to go if things get rough for you in one country because of a global crisis like a recession.
If you are someone wondering about how many citizenships can you have, then you need to think through it again. Both tangible and intangible benefits can make this decision a smart choice for you and your family. But, of course, it depends on your business requirements and how many places you want to reach while going offshore
Top Four Methods of Getting Multiple Citizenship
Now you know how multiple citizenships can benefit you. But, first, it's to look at your options to get it. Getting citizenship from a new country will never be an easy task. You need to fill many formalities and checkboxes to become a full-time citizen of a country. But, there are many ways to get citizenship, from investing in a new country to applying for citizenship through ancestry. Among all the options out there, the five best options for you are detailed here.
Citizenship by Investment
If you're a wealthy investor or entrepreneur, investing in the business and real estate abroad is a great way to obtain a second passport. However, if you want to invest in countries like Australia, an Investor Immigrant Visa is available through the Ausavantiv Australian investor visa program.

This visa offers a two-year temporary residence visa and later permanent residency. First, however, you need to invest $2 million or more in eligible business ventures. This may seem complicated at first. However, this is the simplest way to get citizenship from any country.

However, before beginning to invest in any country, go through their rules regarding multiple citizenships. Some countries offer you citizenship only after renouncing all your other citizenship. A good thing to do is to take help from experts in this field to move in the best possible direction with your multiple citizenship campaign.
Marriage-Based Citizenship
If you get married to someone who has different citizenship and double passport, you can also apply for the same. There are options available for your partner to apply for dual citizenship in case of marriage or civil partnership with a citizen of another country. In addition, you can choose to apply for a married or civil partnership visa in your country of residence.

For example, if you marry an EU national, you can get citizenship after living in the country for seven years. This can be done through the spouse's visa application. However, before applying for a spouse's visa, you must make sure to contact the country's authorities regarding its citizenship rules. Some countries don't allow their citizens to have more than one passport at a time.

This can be the perfect option for all those single people looking to get new citizenship. However, this is about your future and life, so choose your partner carefully. If you don't feel like committing yourself to someone for citizenship, then you can always go with other options on this list.
Naturalization for Citizenship
You can also apply for naturalization after living in the country for a certain period. For example, if you want to apply for citizenship after living in the country for three years. You can live for one or two months in a country every year. While you are staying here, you need to make heavy expenditures. Spending low or decent money will also do. After following this routine for 15 to 20 years, you eventually become eligible for citizenship.

However, you need to have a clear track record and no felony charges during your stay. Though this is not a fast way of getting multiple citizenships, it is always good to take your time and do it right. Eventually, you will find that you didn't have to spend that much money or effort to get citizenship.

This is an easy process but still takes some time to be approved by the federal authorities. Also, there may be complications if you cannot meet the requirements for dual citizenship. To avoid taking chances, take help from experts at providing multiple citizenships.
Citizenship Through Ancestry
There is another proven method to get any kind of citizenship. You may also be able to qualify for second citizenship through your ancestry. Many countries offer citizenship by descent. This means that you need only one parent with a certain nationality to follow this procedure. The country will ask you to go through extensive questions to determine if you are eligible for multiple citizenships or not.

However, this is applicable only in the father's case, while the mother can take recourse to other options provided on this list. This is more of an ideal option for those who have both parents with different passports, but not many people follow this route due to its strict requirements and limitations. Nevertheless, this can be your best shot at getting citizenship from your favorite country. You can easily fulfill your dream of citizenship by using these methods.

If you are looking for how many citizenships can you have, take help from a professional who knows all these rules and regulations. Then, you can easily take your business offshore to new places and start establishing it. And once you raise some capital, invest it in the local market to become eligible for citizenship. As simple as that!
Tips To Manage Multiple Citizenships Effectively For Businesses​
If you wish to seek multiple citizenship, you will have to choose a country that best suits the interests of your business. Applying for citizenship in a country is an established process with both plus and minus points. However, once you get your second citizenship, it becomes crucial for you to manage things effectively.
When you want to take the extra mile of getting multiple citizenships, it has its own set of challenges and difficulties. Many people face many problems while applying for multiple citizenship. But remember that a professional will help you in this process and use all his skills properly for your sake. Here are some tips to help you effectively manage your citizenship across different countries as a businessman.
Diversify Your Passport Portfolio
If you're planning to go in for multiple citizenships, you need to manage your multiple passports. This will help you travel abroad easily and without facing any setbacks from customs departments. The first step in making a successful offshore marketing strategy is becoming diversified with your passport. As a business, you always need to have options by your side to ensure you are never blocked in any manner. Therefore having a spare passport is the initial step for your offshore strategy.

For those confused about getting a second passport, just get your hands on anything you can get. Getting a passport for any country is good as a starter for your business. The main motive here is to set your business overseas as soon as possible. While you are wasting time thinking, your competitors are making progress with each moving day.

However, not all options are built equal. Those with US passports have to renounce their US citizenship to get a Vietnamese passport. Now trading a strong US passport with Vietnamese is never an ideal decision. Along with your US passport, you add countries like the UK, New Zealand, Ireland, and even Hungry and Estonia to your list.

Before finalizing your deal, check whether this new place has everything in line for your business. Research about the market of this new country and look for opportunities you can get there. If this new place has a better future for your company/business, it's worth trying your best to get citizenship.
What Type Of Audience do You Want
Before you register your passport with any country, it is important to know what type of audience you want to target. These audiences will help you decide which country is best for your business and where you need to proceed.

For example, if your business has a strong US base, going for UK citizenship will be ideal. This will provide additional reach and explore new opportunities in the UK market. On the contrary, if your company is more focused on expanding its presence in other parts of the world, getting a second passport through Germany or Switzerland may be ideal for you and your company.

Many countries offer dual citizenship at a much lower price than others do. If you have a business with a strong US base, then going in for UK citizenship will help you make it further. Also, if your company is not happy with the current location, it can opt for other countries that offer multiple citizenships at an affordable price.
Proof Of Money Earned And Business Value You Wish To Create
To get any of these passports, you need proof of earned money and your business value in the target country. However, these are only two important facts that help you prove you are eligible for this second passport. Therefore research about how much money and how many jobs American experts had when they moved to foreign countries.

If your company is a high-value one doing well, you can mention your achievements and your value in the new market. The value of your business will help you get approval from authorities, as they are aware of the impact you have on the economy.

This is just one example of why expecting approval from authorities because of money earned, or business value doesn't work. The government is often not against any kind of business or money earned overseas by its citizens. The fact that it is a second passport helps explain the significance of the income and jobs created for the country.
Where Do You Want To Live?
Once you have decided on your target country and the number of citizenships, you need to focus on the location. You will be spending a major part of your life in this new place. Therefore you need to finalize where you want to live and which place is best for your second passport.

Since you will spend a lot of time there, the place needs to be a good one. The country must offer you a solid market to create a wide customer base for business. Don't be surprised if you have to move to a new city and move with your family. If you can find a neighborhood with good schools, a low crime rate, and other amenities for your family, go for it.

You may even decide to rent out a place or buy one similar to what you had in your hometown. A professional with expertise in managing multiple citizenships will provide you best insights on how to get a second citizenship and use it in your best interests.
What Are Your Major Goals?
A person needs to set his goals first before taking any action. If you want to get two citizenship, don't forget that it will take approximately 18 months for the second citizenship (applying). Make sure that you are in a position where everything is set in motion before applying for your second passport. Make a schedule of your goals and focus on each goal.

To get a second passport, you need to search whether the country has dual citizenship or not. Many countries do not give this permission, so you should check things properly before going there. Whatever decision you make, be mindful of your short-term and long-term goals.

These are the major tips that will help you get a second passport and create a strong presence in the new market. However, to get a second passport, you need to follow all the requirements properly. You can even try for citizenship of multiple countries at once and get them before 18 months period runs out. However, keep yourself focused on your goals and pursue the process with great care.
What Is The Ideal Number Of Citizenships?​
It is always ideal to have more than one citizenship if you are at an advanced or higher stage of life. Having a second passport will give you access to many countries and help you reach new markets for your business. This way, your company/business can expand its network easily over time. Many people also search for answers about how many citizenships can you have. It is always up to you to decide whether or not it's worth the trouble.
Eventually, it all depends upon your preference and the country you live. First, you need to understand your goals and plan your citizenship accordingly to meet its requirements. Having four citizenships is probably more than enough for any type of business. You can start with small nations and then work through more developed countries. This way, you will be able to diversify and build a stronger passport collection.
The number of citizenships you get depends on the amount of time you want to spend in a country. How long do you want to stay? To find out the ideal number of citizenships you need, think through your business goals and plans and apply for as many passports as possible. What is your main motivation behind getting multiple citizenships? Once you are through with these answers, you will have a clear vision of what you want.