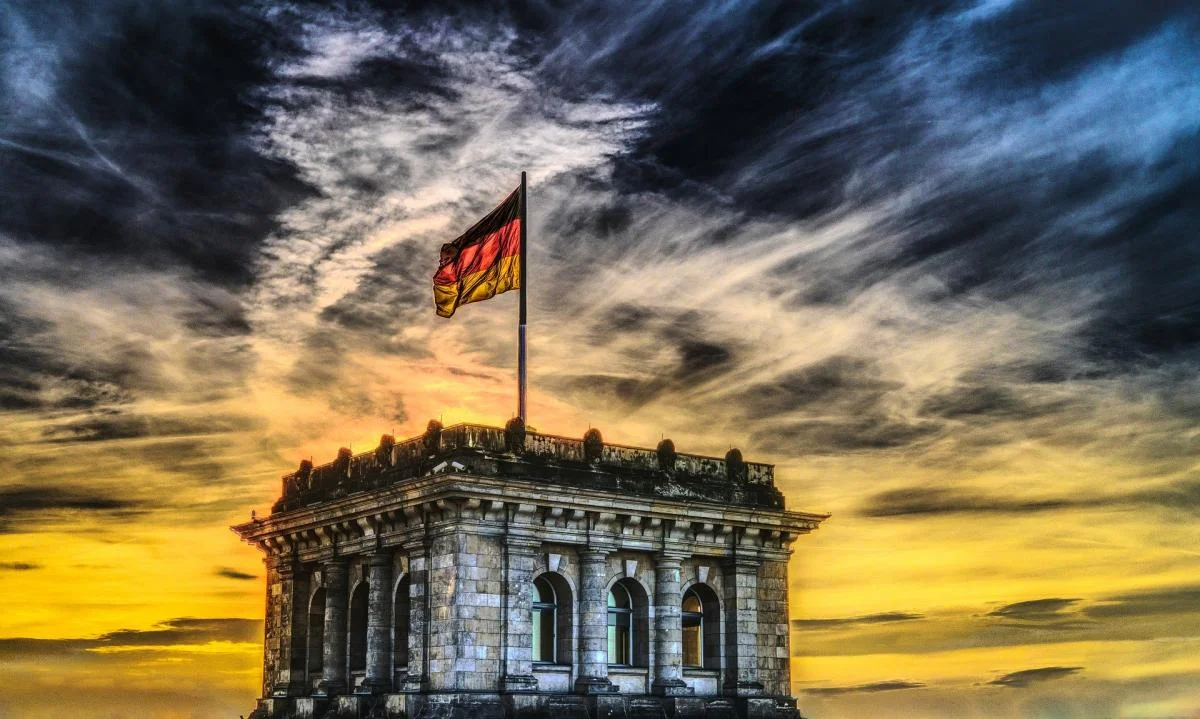 ​
Germany
is considered one of the central pillars of the European economy. However, as a nation, Germany has seen lots of turmoil. Whether you talk about the tremendous massacre in World wars, cruel dictators running this country on their terms, or genocides, Germany has been through much trouble. These tragedies and not-so-favorable scenarios led to many Germans fleeing from their homeland to safer places. Experts predict that this is undoubtedly one of the many reasons the German government has easy
citizenship
through the descent program.
If you are at least one-quarter German, you can obtain German citizenship no matter how far back in the family tree.
It's true, Germany does grant its citizenship to those with a so-called  "German grandparent." And this is not just for show—by obtaining a German passport, you will have the same rights and obligations as any other German citizen. This includes being able to vote and participate in public life. The best part is that this process is comparatively faster and much cheaper than other options like citizenship through
investment
.
Among every section of society, German Americans constitute an ancestry group self-reported in the United States
. Statistics show over 44 million people with any type of partial connection with German ancestry. If you are planning to get your
second passport
, then German citizenship through descent is the best option for you if you have any connection to Germany in your family. If yes, you can easily apply and become eligible for the third strongest passport in the world, the European passport. This could be the perfect opportunity for you both in your personal and professional life.
Having European citizenship could open so many new doors for your business and financial management ventures.
You can take your business offshore, explore new markets and save some tax money in the long term. First, however, you need to understand the complete process of getting German citizenship, including the process of application and its benefits. It may seem an easy job for you, but it can become complicated if you are not aware of its different aspects. An ideal thing to do here is consult a professional who can show you the right path and help you explore the right opportunities as a business.
What is Citizenship by Descent?​
In the simplest terms, citizenship by descent is a process in which you can obtain citizenship for those having some connection with a person on the other side of the family tree. It does not matter how strong or weak this connection is. There are three different ways a person can get
German citizenship through descent:
through your parents, your grandparents, or your great-grandparents.
While getting an American passport is one of the easiest and simplest processes, getting a German passport through descent requires specific steps. However, if you are aware of citizenship by descent, then it may look like you have landed an excellent program. This citizenship works because the father or mother who has their roots in Germany,
Austria
, and other countries who are considered full citizens can transmit their German citizenship to their child without any restrictions.
This type of
immigration
was not a chance but a necessity for Germans after World War II. Many countries worldwide allow citizenship through descent, but most of these countries are European. Therefore, the children of German ancestry are eligible for citizenship in
Germany. They can apply for a German passport after having their birth certificate and valid identification, including their parents' marriage certificate. To get German citizenship, you should have a fair understanding of this passport holder status that can lead you to your path to obtaining your desired citizenship.
Where To Start For German Citizenship By Ancestry?​
First of all, you need to find legal documentation or proof that can support your claim of German ancestry. If you have at least one German great-grandparent, you will be eligible for the citizenship of Germany through your great-grandparents. The conditions to become a denaturalized German citizen are pretty easy. However, the process of finding out whether you have ancestors from Germany is something that requires significant effort. How can you find out if you have any ancestors from Germany? is there any way to produce any paper trail that can link and prove your connection to German ancestors?
Well, it's not going to be easy, but it is for sure achievable. The first step in getting citizenship by ancestry from Germany is collecting the necessary evidence to prove so. You need to spend most of your time gathering evidence to prove your citizenship. The complete process is a bit delicate, and you do not want anything to compromise your venture of getting
citizenship from Germany
. Therefore, a wise thing to do is take all necessary precautions or consult an expert in this field to ensure the best possible outcome.
German Citizenship By Ancestry​
After your research and going through each possible resource, you will have to make sure you have a complete ancestry chart. This can include your grandparents' birth certificates, marriage certificates, death certificates, the names of their parents, and any other information you may find necessary. This paperwork will help you prove your connection to the country of Germany and thus claim citizenship by descent easily. There are different delicate parts to applying for German citizenship through ancestry, from applying to preparing documents.
Eligibility For Citizenship By Descent​
Citizenship through descent is the passing down of citizenship rights through the bloodline in a family. This means you can get citizenship from Germany through ancestry even if you have not visited the country once or know nothing about Germany. All you need is some documents to prove that your grandparent(s), parent(s), or even great grandparents(s) are/were the citizens of Germany.
The process of applying for citizenship from Germany sounds simple only in words. When you start applying, you will be daunted by many critical aspects that can change the complete scenario of the situation. There are a few eligibility retirements that you need to fulfill in the first place. Here's a list of some eligibility conditions you need to fulfill to prove to get citizenship by descent from Germany:
If the citizenship rights of your ancestors were taken away under the turmoils of Nazi rule in 1938 based on any racial, political, or religious grounds.
Your parents have had German passports in the past or were born in any territory of Germany before the year 1914.
Ancestors from your family were employed by the German government at any point in the past, any time before 1949.
Your father was legitimate German citizenship, and you were born to him before the year 1975
Either your father or mother is a legit citizen of Germany (i.e., one of your parents)
If you are a child born "out of wedlock" after June 1993 to a father with genuine citizenship from Germany, you have proved your paternity before reaching 23 years.
From the above points, it's clear that getting German citizenship is not an easy task at first. If you do not fall under these criteria mentioned above, you are highly unlikely to get citizenship from Germany.
The Restoration Of The German Citizenship Program​
On the other hand, if you are the child of any German citizen who has lost their German citizenship, you can apply for it. If you are a child of these immigrants, you can apply for German citizenship. On the other hand, if your parents had your citizenship from Germany before June 1934 and this is under dispute or if it has been revoked under Nazi rule in Germany, then formally ask that the German nationality be restored.
Throughout the years, Germany has changed a lot in its program of offering citizenship by descent. For example, suppose you or your ancestors have lost their citizenship from May 8, 1945, to January 30, 1993, based on racial, political, or religious backgrounds. One particularly focused community under this provision was the Jew, but it is now applicable across different communities. Just make sure you fall under the eligibility criteria to get your second citizenship easily.
If you are going to apply for citizenship under the new Restoration of German Citizenship program, then understand the entire process first. The method of gaining German citizenship is not easy, but if you are eligible under any of the criteria mentioned above, it becomes quite simple.
Complete Application Process For Citizenship​
If you are ready to apply for
citizenship by descent from Germany
, it is better to get things done early. The entire process of getting citizenship from Germany by ancestry can be quite an investment of time and money. The entire process will take a few years to complete, but anything you have to do now is worth the time and money spent in this process. The first step of determining you're eligible for citizenship by descent from Germany requires collecting all the necessary papers, etc.
Having a clear idea about your ancestor's relationship with Germany is important because if your ancestors were either Nazi supporters or had German nationality revoked under the Nazi regime, you will not be eligible for citizenship under the German ancestry program.
Then you will have to apply for citizenship in Germany by sending your application and the required documents, etc., to authorities.
The Office of Migration will then direct the decision on your application through a letter they will send to you. This long process can take up to a few years if your ancestors were not Germans but were immigrants in Germany. After completing these steps, you are eligible for citizenship as soon as your documents are processed.
Documents Required For German Citizenship Application​
So you have decided to apply for German citizenship by descent. Ensure that you have all the documents in place, etc., before proceeding with the entire process. This will avoid any kind of confusion and problems in the future. The following is a list of documents required to apply for
German citizenship:
An official or legal copy of your birth certificate.
Necessary certifications of your relevant ancestors
Brief pedigree chart depicting complete ancestry and lineage of your family
Applicant's marriage certificate, if applicable
Marriage certificate of your relevant ancestor
A German record or a booklet showing the relationship within your family and connections
Documents of foreign personal (identity card, passport, alien card)
Residence permit of the applicant
Documents relating to your non-acquisition of your second nationality
Possession of your nationalities in case you have
Name change of documents if applicable
You need to complete your Appendix V form for every member of your family. This could get confusing, but there is always another way around. This involves having a relative from Germany who:
Possesses/possessed a certificate issued by German authority of nationality
Born in Germany before 1914 or emigrated from the country before this date
Has nationality from Germany by different methods of descent (marriage or adoption)
Getting citizenship will become easy for you if you know how to facilitate your way around. If you are going down the right path and do not stop midway, getting citizenship will be easy. On the other hand, if it seems confusing to you, there is always an option to turn to professionals in this field.
Benefits of Getting Second Citizenship​
If you are willing to spend time and money, then getting citizenship from Germany is undoubtedly worth it. German nationality gives you many rights and advantages. You must understand all the benefits of getting second citizenship before thinking about applying for it. If you are eligible for German citizenship through descent, this could be the easiest way for you to get your hands on the European, the third strongest passport in the world. Additionally, there are also innumerable benefits of getting citizenship from a business point of view. The following are some benefits that you can enjoy after
becoming a German citizen:
Explore New Opportunities Throughout Europe
Germany is a key country in Europe, and if you are a German citizen, you can travel in and out of this vast European country easily. Once you have a European passport, you can easily travel places without restrictions throughout Europe. Working for a European company or an organization in Germany will earn you more money and open up new opportunities for you. If you are a business looking for new growth opportunities, this could be the perfect answer to all your worries.

You can take your business to the European market and find new potential customers for your business. Germany is a highly developed country with an excellent infrastructure minister facility to offer its citizens and investors. This means that there are plenty of opportunities for growth if you live in or move into Germany for business purposes.
Experienced Career Options
If you have your own business or wish to start one, becoming a German citizen will give you the freedom to do so with ease. This makes it easier for you to get started with your business if it is related to Germany. Second citizenship opens up many doors for entrepreneurs and businessmen as well. This allows them to compete with the best in their field, etc.

You are free to live, work and even establish a business in Germany, not to mention that you can enjoy all the social services of Germany. Additionally, you can travel visa-free around Europe and even the world because of your German passport. Furthermore, if you have children, they will become citizens of Germany by descent as per the rules and regulations set out by Germany.
Save Money On Taxes
A German passport gives you a chance to save thousands in taxes and other charges each year. This is made possible through tax exemptions on your income. You will even enjoy other social benefits as well. Germany can be a better alternative for residents of the United States when we talk about saving money on taxes. The overall percentage takeout of personal and commercial taxes is quite low here.

When you ask any financial expert, they suggest that this is possibly the best strategy to save money on your taxes. Unlike the taxation system in the United States, Germany has a territorial tax system. The only drawback here is that personal taxes are higher in Germany, which is a massive 45%, and corporate taxes measure at 20.5%. Do not forget about other miscellaneous taxes that follow.

If you are a businessman looking to set up upmarket for your service in new boundaries, then Germany could be the go-to option. New horizons of working with effective money management, there is so much for you to build by getting second citizenship through descent.
Few Drawbacks Of German Citizenship​
With a new market and new country also comes the new tax figure. When observing closely, you will find that Germany is not a
tax-friendly nation
. For example, personal taxes are incredibly high here at around 45%, followed by corporate taxes of 20.5%. While these high tax figures may seem disturbing to you, you will be glad to see that there are many legal ways to cut down on taxes. One way is to only claim citizenship in Germany and not become a tax resident here. This way, you will not be liable to pay taxes. The territorial taxation system of Germany is to be thanked for this cause.
Germany is not the ideal place to hold multiple citizenships in the first place, which ultimately rules the option of
dual citizenship
out of the picture. However, there are some special cases where Germany allows its residents to hold citizenships more than one. Take the example of a child born to a family of one German and one Non-German parent.
In this case, this child will have the option to apply for citizenship from both countries. In any case, if you are applying for second citizenship other than German, you need to retain your German citizenship in the first place. Applying for another nationality as a German resident can also lead to the cancellation of your German citizenship.
One of the major setbacks with citizenship from Germany is that you are bound to have a permanent residence here. For those looking to relocate to Germany as a business, this will not be an easy venture for you. This fear of losing everything could drown all your money and all your opportunities to earn huge chunks of money. You only need loads of confidence and the sheer will to make money over time.
Is German Citizenship Worth Your While?​
Overall, Germany is a good option if you want to become a citizen of this country. The high standards of living and the demand for top-notch individuals are some factors that make this country an optimum option for those who wish to earn money with ease. The overall cost can be very high, but you must consider all these factors before deciding on second citizenship through descent as a businessman or woman. Again, if you are a businessman or someone earning your daily bread and butter through your business, this option is the best for you. It will also help you expand your horizons and attract new customers from other countries.
Frequently Asked Questions​
What is the fastest way to get German citizenship?
The fastest way to get German citizenship is through descent if you have German ancestry. However, you can also apply for permanent residency through naturalization in another case. This process will take two years on average, and you can start applying in the first year itself.
What is the total cost of German citizenship?
The overall cost of German citizenship can be very high and depends on various factors like the time taken to complete the process. On average, it may take you anywhere between 6-12 years to complete this whole procedure and become a citizen of Germany.
Can I relocate to Germany after I apply for citizenship?
Yes, you can relocate to Germany after your application for German citizenship is complete. This will have no adverse effects on your application at all points in time. Many lawyers prefer it this way as they find it quite easy to move between countries at will if they are not working in any particular country full-time.