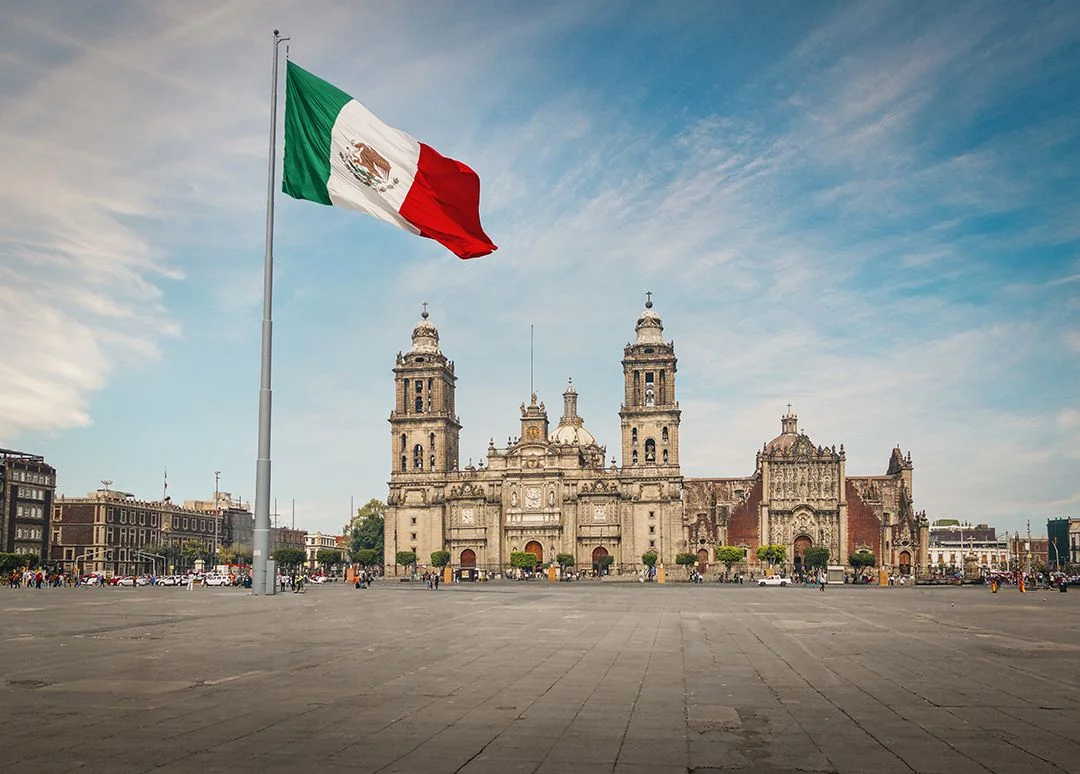 Mexico
is now the world's favorite retirement destination. Why? Well, Mexico offers more benefits to foreigners than any other country. Yes, it's true: many countries don't have any restrictions on senior citizens who want to immigrate and retire abroad. And that includes Canada and most EU countries (in fact, people from France, Poland, and Italy can live anywhere they want within the EU). But no other country offers such generous retirement programs as Mexico.
With so many turmoils going all around the US, the crowd of people looking to get a
second residency
as an option is increasing day by day. It all started back in 2016 when Trump was elected as the president of the United States, and everyone started thinking about having a second option of residency as a backup. One of the best options that first strikes the minds of US citizens is moving to Mexico.
Mexico feels like the perfect option for a second residency for Americans.
Getting Mexican
citizenship
is straightforward, and you can get a passport in just around five years. However, when you look at the international ranking, the Mexican passport ranks at a decent position of 26th (in 2020). Additionally, the residents of around 158 plus countries are allowed a visa-free entry to Mexico.
While the process may seem easy to you, it's always better to take help from experts in this field. It could get complicated and confusing as you move forward with the process. However, if you are a business that cannot afford the luxury of time, then you can turn to professionals in this field like
Nomad
Capitalists. Everything becomes simple when you have someone with experience in this field to help you in your venture.
Options for Entering Mexico As A Foreigner​
If you want to enter Mexico as a foreigner and stay there for more than three months, then there are four different ways in which you can do it. You can get a
tourist visa,
start your own business, apply for residency or get a work permit. Getting into and staying in Mexico is relatively simple for American Citizens. However, the documentation required to prove your residency will vary depending on what method you choose to gain entry into the country.
A few options for foreigners to enter Mexico are shared here:
Tourist Visa
Tourism is one of the easiest ways to enter Mexico and enjoy your stay here. Some foreigners do not have an entry stamp on their passport from their previous entry into Mexico but are simply transiting through the country or have left for vacation elsewhere- for example, back home to the States and then returning to Mexico. All tourists entering Mexico must carry a valid passport or another valid replacement document. There are three different types of tourist visas, which depends on your plans:

Temporary Visitor's Visa (FMT)
Border Crossing Card (FMC)
Permanent Resident in Mexico (FM2 or FM3)

If you are going to stay for less than three months, then all you need is an FMT, but you must have proof of sufficient funds to cover your expenses. These funds must be transferred from abroad into a Mexican bank account or a cash deposit in Mexico. If it is not done and immigration finds out about it, you will most likely be deported and fined. You will need a bank statement showing a transfer of at least USD 1,000. In addition to that, you also need a tourist card which costs around USD 10.

Business Visa For A Permanent Residency
The business visa is a special tourist visa that enables foreigners to live in Mexico long-term and get a permanent residency. To apply for a business visa, you have to have a firm in Mexico. The firm should be in the commercial-industrial sector or national economic importance. This documentation must be provided along with your application form. But you also need to submit proof that your home country has approved your temporary entry into Mexico as an entrepreneur.
Self-Employed In Mexico
If you have experience in your chosen field and have a business plan, you will likely be granted a work permit if you can prove that your business will be viable. You need to have a letter from the Mexican Secretary of Labor declaring the profession you are practicing as in demand in Mexico. By doing so, you can make your business more formalized with the help of the Mexican Immigration office and hire more employees. This way, it makes it easier for you to obtain a residence visa later.
Adoption Visa
If you adopt a Mexican child, you will be granted a resident status for one year, which can be extended to two years. The adoption needs to be completed before applying for a residence visa. Once your application has been approved, you need to have a medical exam to obtain the visa. Other options for getting Visa are shared here:

If you are going to study at a university, you will need a letter from the Secretary of Education of Mexico confirming your academic qualifications.
For employers who have a work permit, you can obtain a residence visa. Then, all you have to do is secure an employment contract and prove that the employer has permission to hire foreigners into his or her company.
Under certain conditions, foreigners can gain permanent residency if they marry or enter into a civil union with a Mexican national.

Those who want to stay in Mexico for more than six months need to apply for an Arrival of Renter's visa. The requirements are very similar to the ones mentioned above. There is also a sweet business visa on offer, which allows you to establish a company in Mexico which can employ foreigners. This permit is available only to those who wish to work and live in the country for six months or less.
Conditions To Qualify For Temporary Resident Visa In Mexico​
Mexico has this amazing temporary Visa structure coined specially for foreigners looking for citizenship. Under this scheme, you need to reside in Mexico for more than six months and a maximum of four years. Here are some conditions that you need to fulfill to get temporary citizenship from Mexican authorities:
You should have a valid passport. Also, you should have a valid visa for entering Mexico.
If you are going to work, you need to obtain a work permit from the Mexican Government.
You must have sufficient funds to cover your expenses while staying in Mexico.
If you intend to study, you need an academic letter from your university confirming your qualifications.
Permanent residency does not come without its requirements, and requirements cannot be completed within the time frame given on your application form.
You will also have to receive your residence permit in the Mexican Embassy before being allowed to live in the country.
Another type of temporary visa known as Temporary Agrarian Workers is specifically dedicated to farmers amongst immigrants coming to Mexico. This is a unique category of entry where foreigners are allowed up to four years of stay without any assurance that they will be able to get a green card later on. This category of immigration is open only if you have been living in the country for more than 180 days.
Additionally, if someone is married to a Mexican citizen, he/she becomes to apply for permanent residency. First, such people have to file a two-year valid temporary resident card; then, they can move forward to apply for permanent citizenship or residency. This is possibly the best way to get citizenship from the Mexican Government within a few years.
investment" data-toc="1" >Temporary Residency By Making Real Estate Investment​
If you invest at least 233,473 USD in real estate (land or building), you can quickly bring your entire family to Mexico and obtain permanent residency.
Your investment portfolio must exceed or be equal to 40,000 days of the general minimum wage in Mexico City (123.33 MXN in 2020). The costs are $1,080 for each person coming to Mexico with you.
Suppose a company or non-profit sponsors a group of family members and lives in the country for less than two years. In that case, a Temporary Resident Visa is even easier to get. Obtaining a Temporary Resident Visa and Permanent Resident Visa takes up to six months. It can cost around $2,000 US dollars, secured by your real estate investment. The benefits of applying for such a visa are its immediate entry, no security concerns, and an easy process.
Hiring an attorney is the best way to get your immigration status fixed.
He/she has all the information about applying for a permanent residency due to his profession and knowledge of the system in Mexico. Also, the best part is that you can make your investment via a real estate agent, and the approval process can be kept simpler.
The law in Mexico is very clear about any person who has received a temporary permit for a certain period. Once you have been permitted to permanently stay in Mexico, you will receive it for only three years as a first-time applicant. On the other hand, if one applies again during those three years, they will receive an extension of nine years.
So if you are planning to live in Mexico long-term, then it would be wise to apply for permanent residence first and then look into citizenship further down the line.
Investment Leading To Temporary Residency
Investing is another way of getting temporary residency in Mexico. There are certain types of investments that you can make in the country, including real estate, stock market, or any type of business. If money is not the point of concern for you, this is the best choice. All you need to do is make some hefty investment in Mexico.
Your investment needs to be reaching a value of at least $123,330 made in any form of investment.
Also, as an investor, you need to have around $86,000 across different shares in Mexico. All in all, your investment needs to match 20,000 days of current minimum wages combined. You also need to create ten new jobs within the country, and you will be given temporary residency. Once your investment continues to maintain the same pace, you can get permanent residency status.
Real estate has always been considered the best investment where you can diversify your savings in multiple properties. Mexico is very well known to have some of the best real estate investments in Latin America that are in great demand globally. As a real estate investor, there are certain rules and conditions under which one can invest money into the Mexican property market. As an investor, you need to create ten jobs for local citizens within the country who are regular workers of your business.
What do You need To Qualify For Permanent Resident Visa?​
If a person has invested USD 100,000 in Mexico or any form of investment, he/she can get a Visa. The investor also needs to have a good health insurance policy for each year you live in the country. For those working as an executive or manager within your employer's firm, then you can obtain permanent residence within three years. The conditions include having a salary of USD 8,000 per month and health insurance and other benefits.
However, if you are applying for permanent residency under any other category, it will take up to five years to get approved by authorities. The requirements include a USD 10,750 investment in real estate or any other investment, an additional expense benefit of USD 8,000, and ten new jobs. If you are applying under a family visa, the requirement is to have a minimum of USD 187,500 money in the country.
How To Apply For A Permanent Residency Visa?​
First of all, make sure you know the purpose of your visit because the verifications needed are not just basic identification but also proof of your life insurance, financial assets, and no criminal records (if any). Once you have arranged all the necessary documents, then you can move to follow these below-mentioned steps:
The first step is to get help and consult with an immigration attorney who has a good amount of experience and knowledge when applying for a permanent residency visa in Mexico.
Now, you need to make an application with the Mexican Embassy or Consulate in your home country.
Go through the standard forms, and you will get a letter from the Mexican Government. After this, you can apply for a Visa and Residence Card simultaneously.
The next step is to provide documents that include proof of funds, documents for health insurance, and your current employment status.
Applying for permanent residency is a rather long and complicated process. The worst part, a single mistake can lead to rejection of your application. All your efforts and hard work will be wasted in a moment. Many people are looking to get ahead of their game with the best possible result. This is why it becomes more crucial to hire people who know how to handle the complication of applying for permanent residency.
Complete Process of Getting Dual Citizenship in Mexico​
For foreigners, Mexico means absolutely no restrictions when it comes to the long-term residence and permanent residency. No qualifying annual visits and no return trips are required. You can live in Mexico as long as you like and spend as much time in Mexico. Some people buy a house in Puerto Vallarta on a tourist visa, spend the winters there, go back to Canada for summer with their
dual nationality
(Canadian/Mexican), return to PV, and do the whole thing again.
To apply for dual citizenship in Mexico, you need to have permanent residence. If you already live in Mexico, this will be very easy to get. On the contrary, if you are not yet living in Mexico but planning to move here, then it would be wise to apply for citizenship as soon as possible. This is one of the few countries globally that supports dual citizenship.
You can always choose Mexico as the best option for your second citizenship. There are many ways through which you can become a Mexican citizen, which include:
Birth to Mexican parents living abroad
Marrying a Mexican citizen
Children's Getting Mexican Citizenship
Naturalization
Naturalization is the most commonly used method to get Mexican citizenship. This process best suits the needs of foreigners looking to turn into Mexicans by residing in the country for a few years. To get citizenship through naturalization, you need to stay in the country for five years before depositing your application. Whether you have stayed here as a temporary citizen or more, everything is concluded in these five years. The process is even simpler for those belonging to the Iberian Peninsula or Latin American countries. They need not have much but only two years of legal residency in the country.
Benefits of Dual Citizenship for Businesses​
In addition to living and working in the country, you can start a business there. If you are the owner of a company already registered in your home country, then it will not be difficult to open an office in Mexico. First, talk to your lawyer about what that would entail. Then, of course, you may simply apply for permanent residence or citizenship if you want even more ease of operating your business here. Take a look at some benefits you can look forward to with dual citizenship:
Start A Business in New Boundaries
In addition to living and working in the country, you can start a business there. If you are the owner of a company already registered in your home country, then it will not be difficult to open an office in Mexico. But, first, talk to your lawyer about what that would entail. Then, of course, you may simply apply for permanent residence or citizenship if you want even more ease of operating your business here.
Take Your Business Offshore
If you have been thinking of moving your company or operations to a country with a more friendly tax and regulatory climate, then Mexico may provide the best solution. You will still be able to get regular reports and use the services of legal advisors in your home country since the two are usually allowed.
Open New Markets
If you are an entrepreneur operating a business in other countries, this presents a great opportunity for expansion into Mexico. Many experts consider it not only a real estate purchase but also buying into markets with nice growth potential. Of course, stretching your business among borders is always exciting, but with dual citizenship comes a new appreciation for what it means to live and work abroad.
The US Dollar and Mexicans
The peso is Colombia's money. So how do people from the United States spend their dollars in Mexico? Don't worry about it. You may spend your dollars in Mexico without problems at all. There are exchange businesses that various banks have set up, and you will be able to exchange your money.
Security of Identity
If you decide to apply for dual citizenship and live in Mexico, you will also get a Mexican ID card and number that helps to prove your identity for all the transactions you make during your stay here in this country. In addition, this card helps prove your identity whenever there is an occasion when it is required.
To Sum Up​
The best part about a Mexican company is that it is exempt from some of the most restrictive government regulations, giving you more freedom to do business the way you want to. You are free from income tax, sales tax, and most other taxes that can be avoided. There are no restrictions on foreign ownership. Not only this but there are also things to protect your business, such as security and laws. You will feel perfectly secure in your investment and have peace of mind that nothing will go wrong with you and all your assets in Mexico.
Last edited: