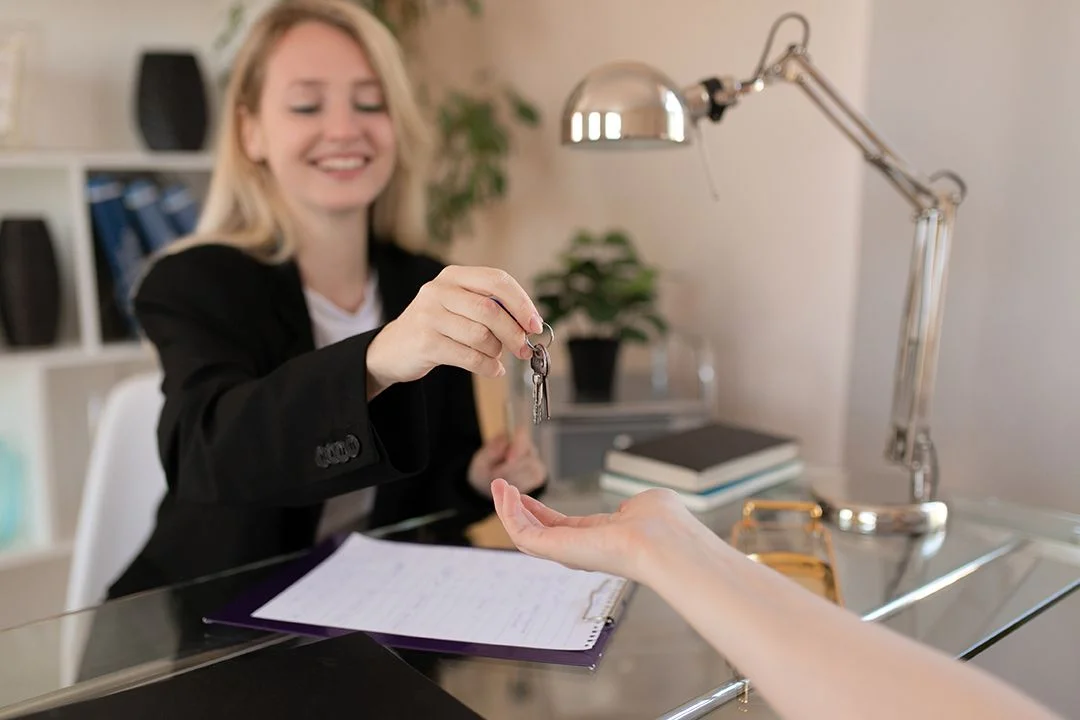 Finding an overseas
real estate investment
opportunity that meets your requirements is difficult. You're looking for a place you can live in and make money off of in the long term, right? Living in a foreign country has become a modern requirement for businesses looking to build a strong
offshore strategy
. When anyone starts thinking about investing in real estate, the first thought that strikes their mind is to look for
cheap real estate
.
While it may be hard to find cheap property
deals in big western countries like US, UK or Canada, many other options are available
.
Countries like Georgia, Cambodia, Moldova and some Asian countries are best known for their low real estate prices
. Whether you are a seasoned investor or a beginner in the real estate world, there is something for everyone. For newcomers investing in real estate overseas, there are tones of options available at hand. You do not have to spend hectically millions of dollars with these countries offering cheap and better deals on real estate.
Overseas property investment is offshore investing that allows you to invest in a foreign country. These countries offer relaxed policies and tax laws, allowing you to buy high-end property conveniently. Many benefits come with investing in overseas properties, including reduced tax rates, corporate tax exemption and other preferences. However, these advantages can be yours only if you opt for the right property or city.
The world is not small, and there are hundreds of countries where you can buy cheap real estate as an investment.
However, not every country offers some perks for investors. Before making any investment, you need to sort out your options and look for countries offering a better return on investment. If you are looking to invest without effort, you will not get the desired results.
But before we dig deep into these countries, let's first know what overseas property investment is?
Definition of Overseas Real Estate​
Overseas property investment
refers to buying and selling real estate from overseas. It allows you to invest in another country with your local currency funds. Such an investment can be either residential or commercial, but it is always advisable to go for a residential property. It involves buying and selling real estate from an overseas location, and thus, the term "investment" is added with it.
It may sound too complicated, but it is not. It is easy to make an overseas property investment, with several steps involved. First, you need to identify the right country and city you want to invest in.
There are hundreds of countries worldwide; UAE, Oman, Saudi Arabia, Russia and South Korea also offer great deals on real estate for overseas investors
. In these countries, you can invest in a vacant property and later rent it out or sell it for a profit.
Talking about investment options in other countries doesn't stop there, as Cambodia offers a few opportunities for you as well. For example, investing in overseas real estate involves several benefits unavailable in any other real estate investment. For example, you can avail of corporate tax exemptions and investment incentives the government offers if you invest in these countries.
What Defines A Cheap Real Estate?​
When someone says cheap property, it does not mean it is cheap in quality. Instead, the term "cheap" is used for the property's price. In simple terms, cheap real estate is an affordable property that a typical family can purchase and occupy with a moderate amount of savings.
Here are a few things that you need to consider while planning to invest money in overseas real estate projects:
When looking for overseas properties, they should be cheap as per local standards, but these properties must be priced following international prices.
It must also fit in your budget, and you should not spend more than 30% of your income on the mortgage cost.
You should also have an option to sell it at an affordable price in the future. Additionally, prepare a budget for your new investment before deciding.
Pre-plan about how much money you can invest and what is the local currency converted, and then compare it with your current income for accurate calculations.
You need to see if the amount you have decided is enough or not as per your calculations and determine your eligibility criteria for investing in this country. Once this decision is made, you need to decide on any other thing required for wider investment.
List of Countries With Cheap Real Estate For Overseas Investors​
When we talk about going to a place where you are treated best, it means finding a place where you can live a comfortable life and make substantial returns on your investment. These countries have a long history of investing in real estate from overseas, and there is no stopping them now.
You can see different types of properties ranging from apartments, villas, office spaces and retail spaces. If you are looking for cheap homes in these countries, then you need to look at these premium properties available at the best prices:
1. Georgia
Georgia has a virgin territory which has been well known for real estate investment for many decades now. It also offers many cheap real estate deals to overseas investors because of its relaxed tax laws. It is among the world's most developed countries with modern infrastructure alongside low taxes that attract a large number of investors every year. Investors and
multi-millionaires
from different parts of the world are showing lots of interest in the real estate market of Georgia.
Tbilisi
, the capital city, is seen to be on top of the list of every investor. The reason behind the increasing interest in business is the government's pro-business strategies, making it a perfect option for every offshore business strategy. Additionally, the economy of this country is also on a spike now due to rising business ventures supported by smart economic policies.
Despite this increasing business and capital market, the real estate market here is still cheaper. Experts predict that the property prices will rise by over $1,000 per square meter. You can easily get an ultra-cheap deal nearing about $400 or $500 per square foot. Some of the property deals might not be worth it, but still, many great opportunities lie here in Georgia.
2. Cambodia
Cambodia is also a country that has several cheap real estate opportunities. There are plenty of cheap houses available in Cambodia; you can get an ultra-cheap deal of $200 to $300 per square meter. In addition, Cambodia offers some great deals for those interested in investing in real estate.
There are several business ventures here in the country, mainly concentrated in the commercial sector, along with low taxes and benefits offered by the government. In addition, the country has a skilled workforce, making it an ideal place for international companies and investors to recruit top talent from other countries and invest in Cambodia.
Another major reason that has made Cambodia one of the most sought-after destinations is the presence of several international companies in major cities like Phnom Penh, Siem Riep, Battambang and Sihanoukville. A few years back, these cities saw an influx of foreigners and local investors interested in buying cheap real estate.
The country is also seen as a hub of ultra-luxurious resorts that attract tourists worldwide. In 2015 Cambodia was ranked as one of the ten fastest-growing economies in Asia by The Banker magazine, reflecting its potential.
3. Moldova
You can also explore the possibility of doing business in this country at a low price. It is one of those countries where you can get major investment deals at a low price of $500 per square meter. On researching, you will find there is a very low internal demand for real estate in this country. Instead of buying new lands and properties, Moldova citizens are fleeing to other countries.
Since most of the residents here are looking for Romanian passports, the demand for real estate is getting lower daily. This means things are favourable for external investors by lowering the property prices in the county. Therefore, it is one of the cheapest countries where you will be able to buy a good property for your dream vacation home or your future residence.
Likewise, if you are looking for an international business opportunity, Moldova is also an ideal choice. You can easily build a strong business here due to the friendly government policies and low tax regime, which will help you grow your business like never before. Moreover, there are several good opportunities and business ventures here in Moldova that may boost your business to a great extent.
4. Egypt
You can easily invest in the real estate market of Egypt as well as buy a luxurious property for a low price of $300 or $400 per square meter. If you are interested in business opportunities, then this country is also an ideal choice for you.
Egypt has all the things which you need to be a successful businessman. The government policies here are liberal and easy-going; this makes the country ideal for international companies and investors who want to expand their business into different corners of the world.
Moreover, several political and economic factors have made Egypt one of the most attractive countries for investors. The country is considered one of the emerging economies in the world, which is expected to grow at a fast rate. Moreover, several new opportunities are waiting in Egypt, which will surely help you earn a profit of over $2 million per year.
5. Kyrgyzstan and Uzbekistan
You can buy cheap property in Kyrgyzstan and Uzbekistan at $100 to $200 per square meter. There are no real estate taxes in the country; you need not pay any extra costs for the property you purchase here. These countries have grown to become more open toward foreign investors due to their inability to overcome from days of Soviet rule.
The country is believed to have a high potential for businesses due to its liberal and easy-going business environment with common interest among government, investors and business owners. In addition, effective government policies for settling disputes have been implemented by the government, making it an ideal place for large-scale investments by international companies and large-scale investments.
Moreover, few foreign investment companies have invested here; they are among the main reasons this country is listed among the top 5 countries to invest in real estate. The policies of governments in these countries are also very liberal; you do not need specific permission to buy a property or invest in any kind of business. The favourable environment has made these central Asian countries one of the cheapest places for investors.
6. Pakistan and Tunisia
If you want to buy cheap real estate in Pakistan, you can easily take advantage of this cheap deal. You can buy a property at $250 or $300 per square meter here. Moreover, there are no real estate taxes in the country; if you purchase a property/land here, you will not have to pay any extra costs apart from the initial investment.
Moreover, several business opportunities here in Pakistan and Tunisia allow one to earn profit at will. Both these countries have skilled workforce, which is considered one of the main factors that attract investors and businessmen to these countries.
Moreover, if you are looking forward to expanding your business into different corners of the world, you should consider investing in any of these countries. These countries have emerged as one of the most affordable places for investors. Several benefits or opportunities are waiting out in Pakistan and Tunisia that will help you earn profit at an exponential rate.
These are a few countries where you will get ultra-cheap real estate deals and better ROI over time. With these options, your dream of owning land in other countries can come true. While it may seem hard to establish here at first, eventually, you will get better returns on your money.
Why Invest In Offshore Real Estate?​
As mentioned in the previous section, there are several reasons why you should invest in overseas properties. Here, you will learn about some of the major reasons you should consider investing abroad in the property market.
• Benefit from Low-Cost Properties
Did you know that buying real estate abroad can help you get a better return on investment? If so, take advantage of this opportunity and make a profitable investment. As they say, "low price buys high ROI"; therefore, low-cost properties will have a higher potential for a profit over a longer period. You can take help from experts to target countries with ultra cheap real estate deals and then buy then as a form of investment.
• Largest Real Estate Opportunities
When we talk about overseas real estate opportunities, several places are considered prime locations for profit-making. For example, if you are looking to buy cheap property in
Panama
, there is no better place to buy a property right now than here. This is because even though Panama is not yet considered one of the emerging countries in the world. However, this country has a huge potential for growth and prosperity over the next few years by following its wise government policies.
• Maximum Protection of Investment
When you buy property abroad, there are several benefits that you will get by investing in the right market. For example, if you are looking to buy a property in Costa Rica or Panama, there is no better place where you can have maximum investment protection. This is because foreign investors are protected by the laws and regulations of these countries.
• Receive Dual Citizenship by Visa
Many countries will allow you to get dual
citizenship
after making a certain investment in their country. For example, if you plan to buy an apartment or land on the coast of the Dominican Republic for $100 per square meter, then here is one great opportunity for you. Investing in offshore real estate is the best form of investing your money in some high-return sources.
If you plan to buy an apartment in a prime location, then there is no better place for making a profit than this. However, you must be able to make the best choice between these countries. Therefore, you will always have to consider some of the most important factors while looking for your dream real estate.
Long-Term Real Estate Investments​
Any real estate will suggest you the same to make long-term investments in foreign real estate. There will be times of ups and downs in these countries, but at the end of the day, you will only come out as a winner in every situation. A nation under development like Georgia and Cambodia will certainly make you better returns after some time. In case nothing seems to work out for you, there is always an option to make rent out your property.
These countries offer you high investment returns, which is quite simple. If you want to make a profit, you must invest in these countries over here. These countries offer you high returns on investment. You may not expect such returns when investing in
Germany
, but they will come by investing in other countries like Georgia and Cambodia.
Investing in offshore real estate is a long-term gamble that can be successful if you are willing to put in some effort. For starters, take help from experts who know how to handle a diverse investment portfolio of real estate. Once you have decided to invest in a specific country, it's best to take help from a local realtor. A person from that country's grounds will help you explore the best opportunities in that region.
Frequently Asked Questions​
• What are some of the benefits of buying properties in these countries?
There are many benefits of investing in real estate overseas. When you buy these properties, you get some great opportunities that will help you earn more profit over the long term. There are several reasons you should consider investing in overseas real estate. Still, there are a few basic reasons that all investors have to consider whenever they invest in any kind of investment.
• How can I become successful in offshore real estate investment?
You should always make sure that you can understand the dynamics of the particular property market. When you invest in these countries, you will notice that several factors play a significant role in determining the right property price here. If you can find out how it works, then there is no better place to make a huge profit than this.
• Is it safe to invest in Asian countries?
You should always keep a close eye on the growing trends in these countries. The stability of these countries is also a major factor that will contribute to the growth of their economy. If you want to invest, it is always necessary to ensure that any type of problem does not compromise your investment safety.
• What are some of the advantages of buying real estate in Asian countries?
There are several advantages when investing in properties in Asian countries such as
China
, Japan and Korea. For example, you can earn a huge profit after fewer investments since there is no increase in property taxes here; therefore, every penny you invest will increase your profit over time.
Final Words​
If you are looking to make a huge profit over the long term, then you should always consider investing in offshore property. Now that you know all the things about buying properties in Asian countries, there is no better time than now to make a decision and start making a profit. If you are looking forward to buying your dream property abroad, several factors will help you determine which country should be next on your list of foreign real estate possibilities. This buying guide will help you understand all the important aspects of investing in this market.