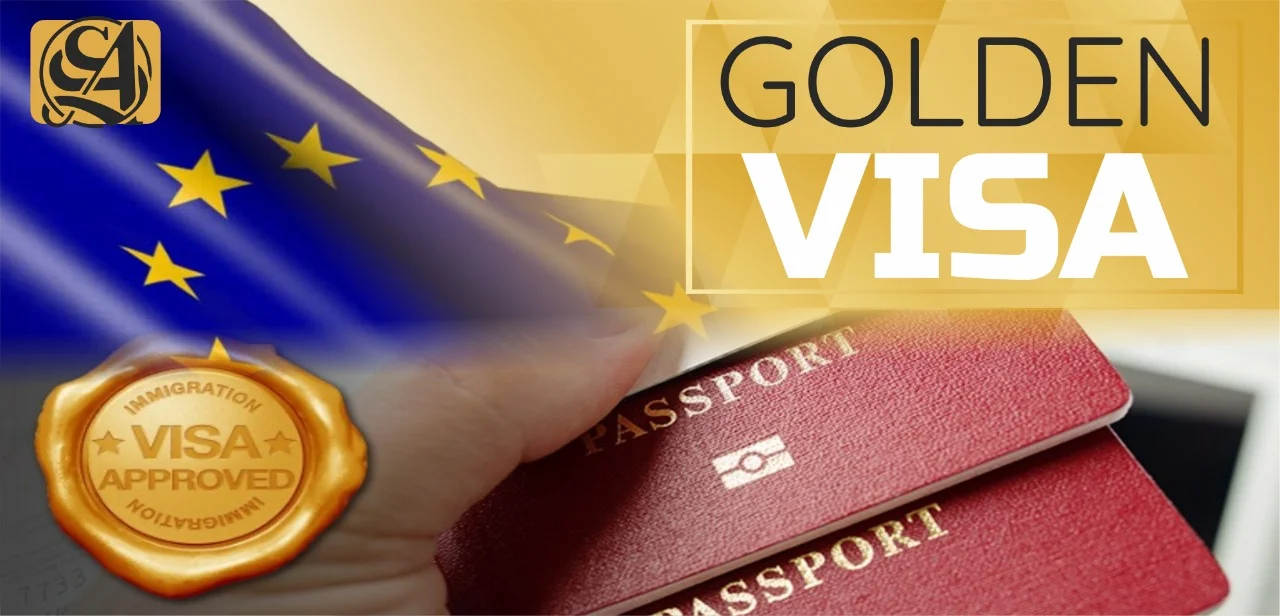 The golden visa is no longer a rare occasion to be allowed entry into a country. Instead, golden visa programs have become extremely popular lately and they are widely implemented by countries from all over the world. The concept has gained more notoriety in Europe though, yet you can find similar programs all over the world – even if they are advertised under different names.
To keep it simple, such a program will provide a temporary residence permit. Requirements and laws vary from one country to another. For instance, you could get a permit for a few years or perhaps one that will cover you until you can apply for
citizenship
. If there is one thing these programs have in common, that is the way to get the visa – a solid
investment
in the respective country.
The permit will come with a bunch of different rights – not too different from the citizens of the host country. For example, apart from having the right to live there, you will also have the opportunity to work. You might benefit from visa free travel within different countries as well, not to mention the possibility to buy real estate.
Again, there are golden visa solutions provided by more countries, but some of the popular holiday destinations in Europe tend to dominate the market – countries like Portugal and
Spain
are particularly attractive. This article will give you all the information you need about golden visas and what they actually imply.
Understanding golden visa programs​
The golden visa is basically a visa – an immigration program. It allows different individuals to enter a country. This is the first step in obtaining a residence permit or perhaps citizenship. But while most people will get visas through studying or working, the golden visa solution is basically a way to pay for it – with a good return on investment, of course.
So, how do you spend your money? The good news is this is not a market. You do not have to go out there, transfer a fortune to the government and get your visa. Instead, you will need to make an investment. It could be real estate – not a bad idea. It could also be an investment in a local company or industry – choose it wisely, though, as you could get incredible returns.
Donations are often accepted as well, but most governments will be more than happy with investments – this is what foreigners hope for too.
Each country will have its own requirements. Some of them will require $250,000 – in different currencies. Some others may require millions. It depends on more factors, such as the cost of living in that country, the living standards and so on, medium wages and others. If you do meet the requirements, you and your family can become legal residents – live, go to school, access healthcare, work, and more.
The investment is not to be ignored. No matter how much money you have, it does represent a solid amount. You cannot just overlook it. You can choose to do everything yourself, or you can hire an expert to guide you. Every mistake in the application can be costly and different policies are more transparent than others.
Who can apply for golden visa programs​
In theory, unless there are some specific protocols between particular countries that allow moving and living there without worrying about a visa, chances are anyone can apply for golden visa programs. At the end of the day, this opportunity is not about working, studying, or reuniting with family. Instead, it is all about money – nothing else.
In Europe, people from the EU, EEA, or Switzerland are less likely to face too many issues. On the other hand, those from out of these areas will need to make an investment in order to be granted the visa. One of the main requirements implies having a clean criminal record, too – even small issues may prevent a country from granting you a visa.
Certain categories of people will find these programs more appealing. For example, citizens of
developing nations
or those from emerging countries are more likely to benefit from the visa. Lots of people in the developing world have money. They have access to means. However, they do not have the opportunities. They do not have the healthcare system, education, safety standards, and so on.
They want the stability associated with developed countries, as well as the opportunities that may arise in such countries. It is pointless to be
rich
if you cannot spend the money due to a lack of opportunities. These are some of the people wherefore the golden visa programs were established. These people and their families will benefit from such benefits and travel opportunities – citizenship can also be obtained.
Business owners and investors will also appreciate golden visa programs because they have the means to access new markets and find different opportunities. It is not all about business and money, though. You may not be bothered about expanding to Europe. Maybe you want to get a holiday home or plan for retirement in a nice country.
Think about your family too. Your kids will benefit from a more advanced educational system. You will gain access to countries in Europe – stress-free travel within the European Union too. Whether you want a better life, more opportunities for your family, the possibility to live, work, and travel around Europe, such a program might do the trick.
Such programs can work wonders for citizens from more advanced countries too. For example, those in
Hong Kong
tend to show more and more interest in golden visa opportunities around Europe. The same rule applies to citizens of the USA. While none of these countries is developing, the truth is there are plenty of reasons to seek residency somewhere else.
The motives are quite diversified. Many countries in Europe provide better taxation systems, for example. Retirement is also a great idea – think about spending the rest of your life in
Greece
or Spain. A lifestyle change is always welcome, not to mention the potential discomfort with your own country – political or economical.
Unsurprisingly for many, British citizens are also showing more interest than ever in golden visa programs and for some clear reasons. While in the European Union, they were allowed to stay in any country in the union with no issues at all. The Brexit vote has changed everything. More and more Brits try to secure European residency – or even citizenship.
Benefits of golden visa programs​
Most golden programs for visas will provide similar benefits. In other words, people with this visa will usually have the same rights as locals. Indeed, every country has its own laws and regulations. Based on your goals, you need to ensure the program you choose can actually meet your necessities in the long run.
The most common rights include the possibility to live in the respective country. If it is a country in the Schengen area, you will be able to travel from one country to another without requiring other visas. Plus, while not always a general rule, most of these programs target entire families and not individuals – in other words, your family will also be included.
The right to work in the host country is not granted by all countries. For example, Portugal and Spain will allow those under this visa to find a job and work. Greece will not. All these countries provide the right to live there, as well as the possibility to travel with no problems around the Schengen area. Again, small specifications can make the difference.
Most popular requirements for golden visa programs​
Residency by investment is the operating principle behind these programs. Lots of countries aim to draw foreign investment in this manner. Foreigners are advised to invest in real estate or specific industries. On the same note, the possibility to create a business is also worth some attention – it will normally require employing a minimum amount of locals.
The residency by investment scheme allows foreigners to obtain long-term – or even permanent – residency in other countries. Bring the money in, and you will be allowed to stay. Foreigners will also be allowed to bring their families – only the spouse and children though. Everyone can live there, study and work.
Just like the benefits of golden visa programs, requirements are also similar. Most countries will demand the same things, but then again, slight differences here and there may change everything. When it comes to the actual money, it must be yours. You must own that money prior to the investment – borrowing it from a bank will not count.
Now, the investment cannot be withdrawn too soon. For example, you cannot invest money in actions and withdraw it as soon as you get the residency. There is a required amount of time to keep the money in – make sure you meet that requirement, or your visa might be canceled before it expires. Double-check these minimum requirements upfront.
Can you prove the source of your funds? If you cannot, you risk facing a rejection. When unable to prove the source, governments will naturally associate the applicant with illegal activities and even money laundering. The money must be acquired legally, and the source must be proven with bank statements – expanding over more years if needed.
In terms of the applicant's past, the criminal background must be clear. There should be no issues whatsoever – small crime is still an issue and can lead to serious problems. Back to the money – you also need to prove the possibility to sustain yourself and your family. Even if you do not intend to live there right now, proof must be shown just in case.
Obviously, based on which golden visa you will go for – or which country you choose, additional requirements may also kick in.
Golden visa programs and the way to citizenship​
Do golden visa programs lead to citizenship in the long run? Absolutely. However, the citizenship is less likely to come naturally. There are still some requirements – nothing to worry about, most of them are basic and natural. You will not be asked for another investment or donation, yet you will still need to pay for the actual application.
Each country has different rules. If you are after Spain, you will need to live there for about 10 years, pass a language test and a culture test. The criminal record must be kept clean. Portugal only needs five years in the country – an average of seven days a year. You need to ensure your taxes are paid and you pass a language test.
You get the point. After a while in the respective country, you will naturally understand the language a little. It is in your own interest to learn some more though – not just for passing the test, but also for your quality of life. You want to get along with people, understand your neighbors and make yourself understood.
Some countries will also bring in special programs – such as fast track options in Spain, which are suitable to those coming from former Spanish colonies.
Time frames and validity for golden visa programs​
Just like everything else involving golden visa programs, the time frame for the permit will also vary from one jurisdiction to another. Do not expect it to take a few days or weeks only – chances are you will spend months, usually around half a year. It also depends on how busy the immigration office might be. Plus, there are lots of things that could delay everything.
For example, it will take longer if you have travel restrictions to the host jurisdiction – mostly because of the coronavirus pandemic. It means you may not be able to provide biometric information within the required time frame. This is why lots of people would rather rely on an experienced service than try to do everything themselves.
Now, assuming you overcome this step, how long will your permit last? In some countries, the first permit might be valid for a year. You could get a couple of years for the second one and up to five years for further renewals. Some other countries provide up to five years upfront, so you will not have to worry too much about the renewal.
Prices and fees are just as diversified. Some countries are more bureaucratic than others, so their paperwork requirements will also add to the costs. For instance, you will pay less than €100 per person in Spain and close to €6,000 in Portugal. Costs are given for one individual only – if you have a family, you will pay much more.
Popular countries that provide golden visa programs​
Now that you understand how these golden visa programs work, here is what you should expect from a few countries, so you know how to prepare.
Austria
Austria is extremely strict and the program is regulated by a maximum annual quote. In other words, just because you have the money, it does not mean that you can get residency through investment. You might need to wait until next year. You can invest €10M into a local business, but you can also go with €3M in a government fund. Your investment is also meant to generate jobs.
To apply for citizenship, you must live in Austria for ten years or more – just like all naturalized citizens out there.
Canada
Golden visa programs are not meant for Europe only. Canada also has a few investment programs – the most common one is the Quebec Immigrant Investor Program. You need a bond contribution of CAD 1.2M or more. You can apply for citizenship after three years only, but you need to live in the country for 183 days or more during these three years.
Ireland
Ireland asks for €1M or more if you want to become a resident by investment. You will need to invest the money in an endowment, real estate fund, investment fund, or enterprise fund. While you can get residency by investment, you cannot gain citizenship this way. You can, however, apply later on, just like all the other naturalized citizens.
​
Malta
Malta will sell you anything. You can get a residence by investment, but you can even buy citizenship. The golden visa program implies investing around €100,000 into a fund. The fund must be approved by the government. You can apply for citizenship within five years, and you do not need to live in Malta to do it.
If you are more after citizenship and you are not bothered about the residence, skipping this step and the five years will cost you €750,000. Again, this investment must be made in a government-approved fund. There are a few other variations of these programs – different amounts of money or shorter or longer waiting times.
​
New Zealand
New Zealand
offers two different options. First, you can invest NZD 10M into equity, commercial properties, government bonds, and others. Your permit will not be permanent, but temporary. If the authorities are happy with you, you can apply to turn it into permanent residence – only after three years, though.
The second package only requires NZD 3M. You need to hold this investment for four years – you can then apply for permanent residence and citizenship.
Portugal
Portugal has one of the most attractive golden visa programs out there and only requires investing €500,000 in real estate. Now, depending on the area, the minimum requirement might go down to €400,000. You can apply for permanent residency or even citizenship after five years. The passport is quite powerful and allows visiting around 190 countries without a visa.
Singapore
Singapore
is an attractive option for the wealthy, and its golden visa program asks for SGD 2.5M. You can invest the money in a new business, an existing one, or an approved fund. You can also use it to establish a single-family office. There are more requirements, though and previous business experience is one of them – in other words, Singapore also considers the overall quality of the investment.
Turkey
Turkey is simple and straightforward. It goes in a different direction. Basically, Turkish authorities will allow you to purchase the actual citizenship, rather than the permanent residence. You need to invest $250,000 in real estate – it can be anything, from your own home or some flats to rent out to an actual hotel.
Surprisingly for some, you can then get citizenship in less than half a year after making the investment – sometimes, in as little as three months.
UAE
The UAE represents a solid choice these days. The Dubai golden visa plan requires AED 5M in a property in the country. You will get a five-year permit for your residency. On the other hand, those who need more can opt for the 10-year alternative. The expenses also double up – AED 10M. The applicant must be well educated and have exceptional skills too.
Greece
Greece has more golden visa programs, and they often range around the same prices. For instance, you could purchase a property that costs more than €250,000. You can also sign a lease agreement for ten years or more – it will certainly help. If you want to make money in other ways, find a company with great potential and invest over €400,000 to gain your permit.
Government bonds worth €400,000 or a bank deposit of the same amount will also help. You can apply for citizenship after seven years in the country.
Conclusion​
As a short final conclusion, golden visa programs represent an innovative way to draw funds and investments to a country. While, in theory this is about buying residency or citizenship, governments ensure not everyone can do it. The financial limits underline a particular social status, so these programs are not for everyone.
No matter what country you are considering, keep an eye on the latest changes and updates. Such visa programs can be canceled without prior notice, while new ones may take over. For instance, Cyprus used to be a great destination, but it has canceled its golden visa program. Moldova and Montenegro have also canceled theirs.
Last edited: