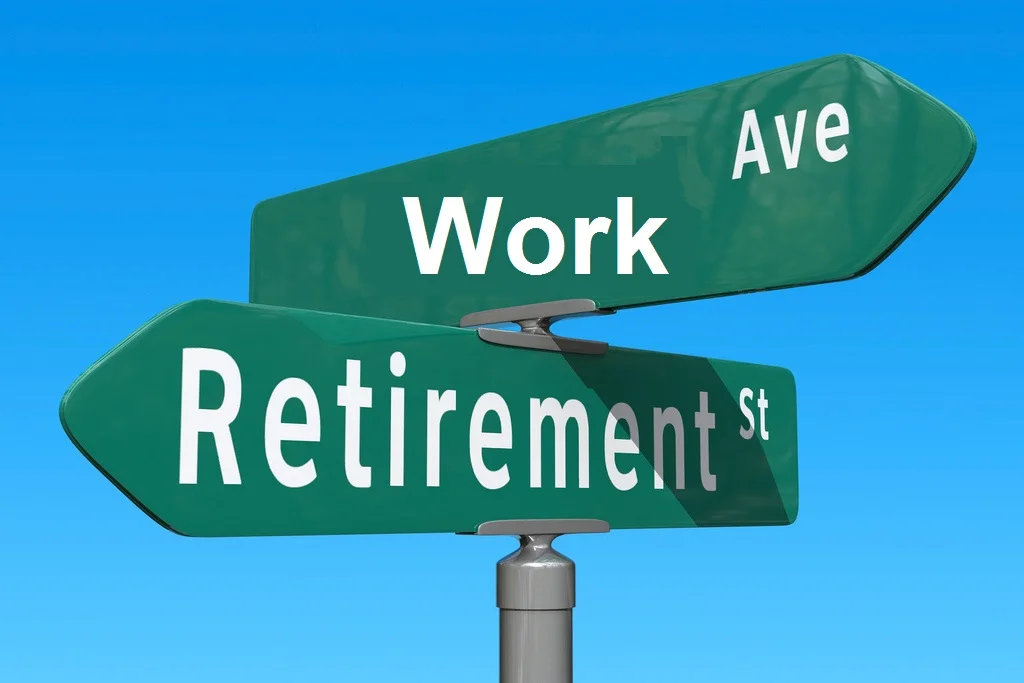 Thinking about retirement? As you get close to that age – or even as you feel like you have enough money to enjoy life without any work, you obviously want to learn more about the most popular places. You consider relocating as well – in fact, two out of three individuals relocate around retirement.
Retiring in the USA is not a bad idea, but with so many states out there, choosing the right one can be a challenge. There are plenty of considerations in the process. Besides, each state has at least one great place to retire – lots of advantages for retirees, low crime levels, and good living conditions.
Now, whether you want to retire somewhere warm, somewhere with lots of retirees, or just closer to your children and grandchildren, it is important to know what to pay attention to before considering the best places to retire in the USA.
Here are the most significant considerations in the process.
Considering local possibilities​
Relocating is not always a top rule
– you do not necessarily need to leave the state or the country. You could find great places for retirement around you as well. Basically, you have to think whether or not a move is actually needed – or perhaps desired.
If your current place has affordable living costs, your family is nearby, all your friends live there, and there are plenty of activities to enjoy as a retiree, why would you move? If you have also finished paying for your mortgage, there are literally no reasons to move.
In fact, in this case, moving from where you currently live could remove you from your loved ones. If money is an issue and you try to reduce your costs, simply downsize. Forget about three bedrooms if you only live with your partner – downsize to a bungalow for lower bill and less maintenance.
If you dream about better weather, you may consider purchasing a holiday home away, for example. It obviously depends on your financial situation, but if you can afford it, purchase a home in a warm state or perhaps a different country.
Loads of people mix things up by moving on a part-time basis. Basically, you keep your condo or house in the city, but you also get a small house in the countryside. You might as well try out your business spirit and rent the holiday home when you are away.
Thinking about taxes​
Exactly… You are less likely to get rid of taxes, even after you retire. Taxation in retirement comes from three different directions, so you need to assess each of them before making a final decision regarding your retirement.
State taxes are the first ones. The good news is some states do not have them. Simply put, there are no personal state income taxes. Things can always change though, so it pays off double-checking upfront. Florida and Alaska are some of these states, as well as Nevada and Texas, among a few others.
Taxes on retirement income are not to be overlooked either. Again, some states have cleared all the taxes. For example, you could move to Hawaii and forget about getting taxed after retirement. Most other states keep their taxes up and running though.
The good news is that some states tax less than others.
Last, but not least, do not overlook taxes on dividend income either.
Now, what do all these taxes mean? A state with little to no taxes regarding the above-mentioned options will not necessarily be inexpensive to live in. You could end up paying more in the cost of living or perhaps some other taxes.
For instance, you could save money in a state with higher taxes, but lower costs of living or low property taxes. Low taxes will not always make you happy. It depends on your finances, as well as your goals and priorities, so take everything into consideration.
Conducting first-hand research​
How do you research the best places to retire in the USA? Luckily, access to the Internet can answer most of your questions. But then, things will never be like you imagine them, so you need some firsthand research before making a final decision.
Finding a few different options appealing? Jump in your car or take a plane trip and visit the respective areas. You need to get out and see these places. Take a holiday there. Spend a week and find out what life is like.
You do not have to wait until retirement – in fact, planning starts way earlier than that. Narrow your retirement places to about three options. Discover the pros and cons of each of them – perhaps take a longer holiday then.
Make sure you research the best places to retire in the USA by the book – avoid spending most of your time around your hotel. Make this a productive holiday and actually get out, visit neighborhoods, discover the people, and so on.
If you are close to buying a home, do not make this decision with online prices in mind. Sure, they can give you a few hints, but the truth is they are not always accurate. Since you are there anyway, you might as well discuss with a few realtors and get a better feeling of local prices.
Analyzing the overall living costs​
While getting close to retirement, chances are you will spend more than 50% of your current income on
retirement plans
. Hunting a low cost of living is a must – and that includes housing costs as well. This way, you can stretch your retirement income a little.
You also need some backup plans. You must ensure your living costs are affordable, even if you lose your partner or you pass away. Such things may seem a bit unusual to think about, but you need to consider everything upfront.
With these thoughts in mind, not every location in the USA is affordable for retirement. Some states do have a lower cost of living. Take Mississippi, Missouri, Arkansas, or Oklahoma, for example. On the other hand, New York, California, Oregon, or Hawaii are among the most expensive alternatives.
If the actual property is your main concern, take a look over properties in Mississippi, West Virginia, Indiana, Oklahoma, or Arkansas, as they are known for having some of the lowest average prices. At the other end of the spectrum, you have Hawaii, California, and New York.
Rating amenities for retirement​
There are lots of considerations when assessing the best places to retire in the USA. For instance, you need a decent economy. If somehow your circumstances change, you want to be able to find a job – sure, you hope you would never have to work through retirement.
This is not everything though. You also need to consider the weather – you do not want Alaska's weather, unless you actually love cold weather. It should be mild. Regarding the crime rate, opt for a place with low crime rates.
Plus, you want technology and access to the Internet. Lots of people make the mistake of moving away from civilization. It sounds exciting and peaceful, but at the end of the day, you risk feeling isolated after a while.
In addition, you are getting old, and you are more likely to require medical assistance. Therefore, you want quality hospitals around you, as well as adult living facilities, wellness options, golf courses, fitness gyms, and so on.
Newcomers should find an attractive lifestyle too –
retail options, shopping malls, libraries, civic organizations, arts, and more
. At this age, you will appreciate nature more than ever – great if you can find recreational lands, national parks, or landmarks around.
It may sound hard to believe, but college towns have gained more and more notoriety lately. Towns around universities have great transit systems and very good rental markets. State capitals can also meet such criteria.
Now, what are the best places to retire in the USA?
Huntsville, Alabama
Alabama has always been considered one of the cheapest states to live in the USA, and there are lots of great opportunities around it. Located in the northern part of the state, Huntsville is a top-notch option for retirees. There are low taxes, as well as low living costs.
The economy is solid too. For example, Huntsville hosts the Marshall Space Flight Center from NASA. The population is well educated too. Cultural attractions are just as diversified, not to mention outdoor recreation – such as fishing opportunities.
Then, you have beaches, mild weather, and lots of golf courses –
what else can you ask for?
Anchorage, Alaska
Older individuals may not be too interested in facing the cold state once they retire. But then, if you are into snow and you love cold weather, Alaska is a great choice for you. About 10% of the state population is at retirement age – lower than the national average, but still worth it.
However, Alaska is all about adventure. If you are up for long winters and you love the wilderness, Alaska is excellent. The state is quite wealthy due to the oil deposits, and residents get a fairly nice annual dividend – basically, you get an income just for living there, which is great.
Believe it or not, living costs around Alaska are higher than average. However, Anchorage is less expensive. It is the largest city in the state as well and offers access to cultural attractions, shopping centers, museums, and so on.
Phoenix, Arizona
The Grand Canyon state is excellent for the climate and incredibly beautiful scenery. The bad news is that living costs will also add up. You want good weather and tourism, so you better get ready to pay a bit more for living there. The difference is not too significant, though.
Phoenix is the capital city of Arizona, so there will always be things to keep you busy. Restaurants are well-rated, you have sports teams and numerous museums, while outdoor enthusiasts will always find peace and tranquility in the Grand Canyon – plus, there are biking trails and nearby attractions too.
Fayetteville, Arkansas
Fayetteville has an attractive metro area that includes places like Springdale. Such places have low living costs, but also plenty of appealing attractions. If you are after recreational areas and outdoor fun, the Ozark Mountains are just round the corner.
On the other hand, if you are not the outdoor type, there are lots of attractions and restaurants in the downtown area. There are bars, pubs, a live music scene, and even the Walton Arts Center – basically, no matter what you are after, you will find it there.
Locals are quite happy with everything they have in there. The city is known for its high living costs, well-being, and happiness levels. Residents seem to enjoy where they live, and the crime rate is relatively low, which is just as attractive.
Carlsbad, California
Calrsbad is a small city located in the San Diego metropolitan area. It provides access to a small-town feeling, but with easy access to big-city facilities. The climate is great, while the possibility of living close to the ocean will make you feel like you are always on holiday.
There are dozens of parks, miles of trails, and plenty of events to keep yourself entertained. There are concerts, as well as film events. When it comes to the climate, rainy days are incredibly rare. As for the communities around, there are plenty – take a trip before and explore them before deciding.
Like many parts of California, living costs in Carlsbad are also higher than average. After all, apart from Hawaii, California is by far the most expensive state in the USA. Taxes in this little city may also seem overwhelming.
Denver, Colorado
Colorado is a top choice for seniors due to the specific healthcare facilities and amenities – suitable for elders. Denver is one of the most appreciated cities in the state – especially if you want to live in a big city. It has an active population of seniors and lots of facilities.
In terms of
economics
, Denver also has a vibrant economy – economic stability and a high employment rate. The infrastructure will not disappoint you either, not to mention funded public transportation for elders. Nursing homes are also among the best rated in the country.
Since Denver is a big city, there will be no issues when it comes to entertainment. There are all sorts of events, bars, restaurants, cinemas, parks, and entertainment venues. No matter what you are after, you will find it in Denver.
Middletown, Connecticut
Connecticut is also known to be a bit more expensive than the average, and Middletown makes no exception either. It is part of the metropolitan area of Hartford, and despite seeming expensive, it is actually much more affordable than other similar areas of Connecticut.
It may sound hard to believe, but the truth is the income for elders tends to be higher than the income for the working population. The city also hosts a university, so it brings in the benefits of retiring in a college town – lots of culture, plenty of attractions, shops, and restaurants for all ages.
There are lifelong learning facilities too. When checking out the crime rate, you will notice that Hartford has a pretty alarming rate – there is nothing to be concerned about though. Middletown is different from that and has a crime rate under the national average.
Milford, Delaware
Milford is a hidden gem. If you think about getting on a beach for retirement, think twice. Cost of Delaware's coast is quite high and can easily exceed the national average. Instead, move to Milford, which is just miles away – probably a 10-minute drive from the best local beaches.
Milford is an affordable choice with great nearby facilities. If you love the beach, you are only 10 miles away from Slaughter Beach and slightly further from Dewey and Rehoboth. Milford is just as attractive for those who are not bothered about beaches.
Go downtown, and you will find all sorts of restaurants, bars, and clubs. You will find boutique stores, museums, theaters, and different communities. Basically, you have all sorts of opportunities to keep yourself entertained.
Cape Coral, Florida
Florida has an incredibly good climate – after all, the state has always been associated with retirement. But then, over the past decades, more and more people turn to other opportunities, which are even more attractive.
All in all, a good climate is not everything. The tax status is just as attractive. Indeed, prices are a bit above the average, but you will save money on the tax, and you will have lots of fun there – plenty of senior communities as well, so you can easily integrate.
Cape Coral has a decent metro area that also includes Fort Myers, which is a good choice for retirement too. If you like boating and fishing, you should know that Cape Coral has over 400 miles of canals. There are also beaches, sports fields, parks, and numerous recreational alternatives.
Augusta, Georgia
Georgia is one of the best places to retire in the USA and a great choice for seniors – often overlooked in the past, the state has become a top-notch option over the past years. How come? First of all, living costs are incredibly low – especially when compared to other states in the country.
Second of all, you have great tax breaks for seniors. The past years have also seen some revitalization pushed forward by the authorities. The city is more exciting than ever and boosts a plethora of events – mostly in terms of sports like golf and tourism.
As you go downtown, you will be surprised by the amount of nice restaurants, galleries, museums, and venues. There is plenty of room for physical activities too – walking, biking or running. As if all these were not enough, there are also courses and schooling groups for seniors.
Hilo, Hawaii
Hawaii is one of the best places to retire in the USA if you can afford it. You need to plan your retirement very carefully if you love Hawaii. It has a great climate and some of the best beaches in the USA. Hilo has a higher average cost, but not by much – there are much more expensive places in the USA.
Hilo gives you access to the Hawaiian lifestyle without costing you a fortune. The local lifestyle is out of the ordinary. You have a colonial town with a unique mood – pretty calm and peaceful. If you like adventure, the nearby Mauna Loa volcano offers lots of trails.
You can explore a local, national park, waterfalls, and even rainforests.
Downtown, there are plenty of shops, restaurants, galleries, and museums – even an astronomy center.
Other top-rated places to retire in the USA​
The above-mentioned places are some of the best places to retire in the USA. Some of them are great for those with a limited budget, while others are suitable for those who like beaches,
rich
nightlife, or posh galleries. Each state out there has a few good options – here are some top-rated alternatives.
Idaho Falls, Idaho
Peoria, Illinois
Fort Wayne, Indiana
Des Moines, Iowa
Manhattan, Kansas
Lexington, Kentucky
Lafayette, Louisiana
Portland, Maine
Easton, Maryland
Pittsfield, Massachusetts
Ann Arbor, Michigan
Mankato, Minnesota
Jackson, Mississippi
Kansas City, Missouri
Bozeman, Montana
Lincoln, Nebraska
Reno, Nevada
Laconia, New Hampshire
Ocean City, New Jersey
Albuquerque, New Mexico
Rochester, New York
Durham-Chapel Hill, North Carolina
Fargo, North Dakota
Columbus, Ohio
Oklahoma City, Oklahoma
Corvallis, Oregon
Pittsburgh, Pennsylvania
Providence, Rhode Island
Charleston, South Carolina
Sioux Falls, South Dakota
Knoxville, Tennessee
Round Rock, Texas
Provo, Utah
Burlington, Vermont
Charlottesville, Virginia
Richland, Washington
Morgantown West Virginia
Green Bay, Wisconsin
Cheyenne, Wyoming
Conclusion​
Bottom line, these are some of the best places to retire in the USA. Obviously, based on your unique needs and preferences, your ideal place could be a small fishing village on the coast or perhaps a disconnected village in the mountains – whatever suits you.
Last edited: