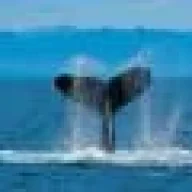 Corporate Services
Business Angel
Swiss card processor
UBS
Card Center has joined the Payment Card Industry Security Standards Council (PCI SSC) in a bid to combat fraud threats to the payment industry.
UBS Card Center is the first Swiss card processor to hold a Payment Card Industry Data Security Standard (PCI DSS) certification and under the new agreement will now have access to the latest payment card security standards.
"Through our membership in the PCI SSC, we not only want to maintain the present security standard but we also wish to actively participate in the further development of these standards, helping us to fight future threats to the payment card industry today," said Paul Hess, head of IT & Logistics, at UBS Card Center.
The PCI DSS requires issuing processors as well as merchants and service providers that store, process or transmit customer payment card data to adhere to information security controls and processes that ensure data integrity.
"The PCI Security Standards Council is committed to helping everyone involved in the payment chain protect consumer payment data," says Bob Russo, general manager of the PCI SSC. "By participating in the standards setting process, UBS Card Center demonstrates they are playing an active part in this important end goal."
The mission of the PCI SSC is to enhance payment account security by driving education and awareness of PCI security standards. The PCI SCC claims that adhering to the PCI DSS represents an entity's best protection against data criminals.