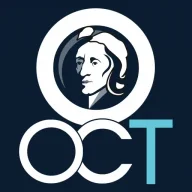 Forum Moderator
Staff member
Mentor Group Gold
Dec 29, 2008
13,897
3
7,078
131
The Prime Minister of Ukraine, Mykola Azarov has called for the renegotiation of the double tax agreement between Ukraine and Cyprus while meeting with the President of the Cypriot House of Representatives, Marios Karoyan.

"For many years we have negotiated the signing of the convention on avoiding double taxation. Ten years ago when I worked as the Head of Tax Administration I started to deal with that matter. I think it's time to put an end to this process and to sign an agreement," Azarov emphasized. He added that Cyprus is an important investment partner of Ukraine and expressed hope that the forthcoming visit of the President of Cyprus to Ukraine would contribute to boosting bilateral relations.

Azarov said that the renegotiated convention for the avoidance of double taxation (replacing the treaty inherited from the former Soviet Union) would be signed on a forthcoming visit by the Cypriot Finance Minister. The signing of a new double tax agreement would enhance bilateral economic relations by assigning the taxing rights of the respective countries, preventing the incidence of double taxation on those trading and investing in Ukraine from Cyprus and vice versa.

For his part, Karoyan stressed that his country supports Ukraine's attempts to join the EU. "With regard to the Ukraine's application to join the EU, we are in full support. Ukraine can always count on the support of Cyprus," he said. He added that Cyprus supports granting Ukraine a visa-free regime for short trips of its citizens to the EU. He expressed interest in investment by Cypriot companies in the tourism industry in Ukraine.

To support efforts to enhance bilateral cooperation, the two countries have agreed to hold a joint Ukrainian-Cypriot business forum in Kiev in the first quarter of 2011.