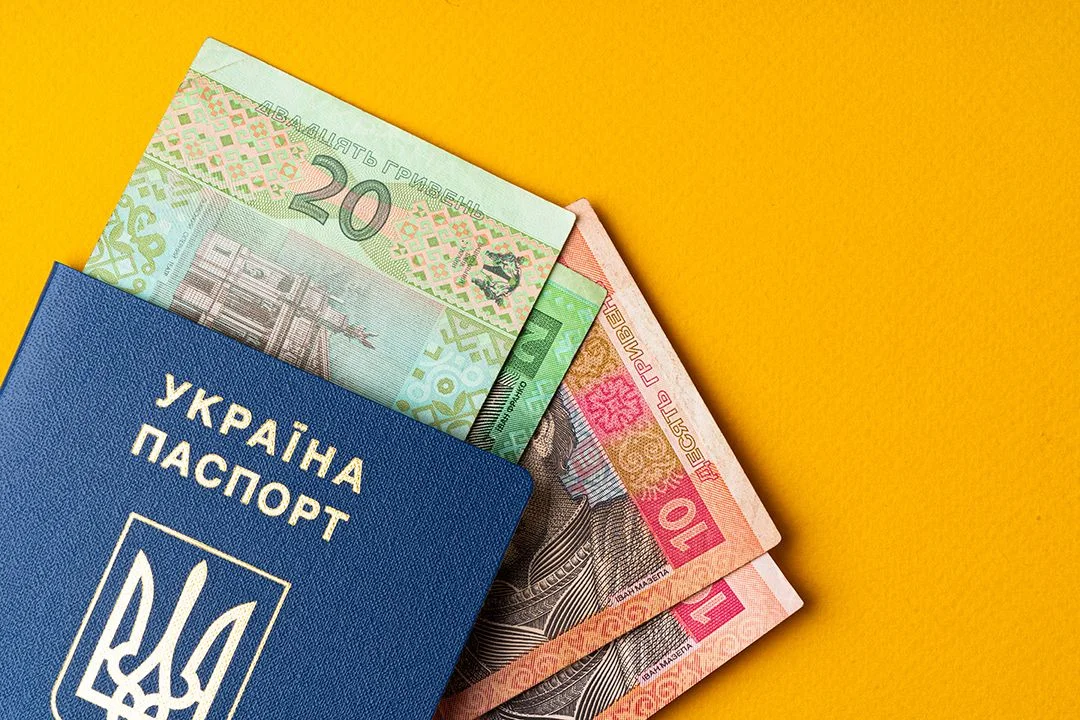 Ukraine is one of the most discussed countries in the world these days, and unfortunately, not for the best reasons. While most of the world supports Ukraine against the war with Russia, the truth is the country is currently getting destroyed, and lives are lost on both sides.
The past decade has seen Ukraine in the news for bad reasons only. First, it was the revolution that removed a president from power. Then, there were protests all over the country. Then, there were all sorts of interactions with Donald Trump, which the world did not really appreciate.
Further on, Crimea was annexed by Russia. A few local wars started on the eastern side of the country, and Ukraine soon lost control over those areas, which were recognized as independent by Russia. To top all of these up, war started in 2022.
With these thoughts in mind, Ukraine does not seem to be the most desirable place to get
citizenship
– at first glance, of course. Some of these issues could have been overlooked if the country was part of the European Union – at least the citizenship could have allowed you to travel freely around it.
Unlike other nearby countries – such as Hungary, Poland or
Romania
, there will probably be more years until Ukraine will be able to join the EU. At the end of the day, it only depends on how long this war will be.
Considering
Ukrainian citizenship by descent
may not look like a great idea, but the truth is there are certain benefits associated with it. You get access to a decent passport and plenty of
investment
opportunities for the future.
So, why would you do it, what are the drawbacks, and how can you get your passport?
Benefits of Ukrainian citizenship by descent​
Ukrainian citizenship by descent does come with a few benefits, despite all the unpleasant situations the country has been through over the past decade. If you have a relative there or you have Ukrainian roots, considering this citizenship could have some pluses.
First of all, the passport is not too bad. Get the passport, and it is ranked in the top 20% of the world, meaning you will be able to travel to around 130 countries without actually requiring a visa upfront – you will most likely be able to get it at the airport, upon arrival.
At this point, Ukraine is similar to many nations in the Caribbean, offering
citizenship by investment
. The problem is that such investments are not cheap at all – in fact, most of them come with five or six digit requirements.
On the other hand, if you are actually eligible for Ukrainian citizenship by descent, chances are you will only need to pay a few government fees, which are far cheaper than what citizenship by investment program would require.
Although Ukraine is not part of the European Union, the recent war with Russia has brought in plenty of benefits. On the other hand, as a Ukrainian citizen, you also benefit from visa free movement around the European Union – pretty much the same thing as if the country was a member.
There is one requirement, though – a visa waiver application before traveling.​
Now, once things settle down a little bit, you will be able to appreciate the tax environment in Ukraine too. Whether you live and work in Ukraine or you start a company there, taxes are relatively low compared to other countries.
Since Ukraine is not part of the European Union, everything is cheaper in there. Everything costs a few times less – from cars to actual groceries. People are not doing too well in Ukraine, so those with a vision can take things to another level.
Besides, since the economy is ruined and the war is not even over, you can buy anything for no money. If you are into real estate, the market is cheap anyway – imagine prices now. Obviously, the environment is not too favorable because your place could get bombed, but wait until everything is over.
The war has taken the local economy even lower, indeed, but it was not too good before either. You could fill a trolley in a supermarket for less than $30 or eat out in a nice restaurant for less than $10. Of course, it depends on the city too – Kyiv, for example, is more expensive than other cities.
A few years ago, you could find rent in a brand-new building – a two-bedroom flat – in a middle-sized city for less than $300 a month. Simply put, if you have some sort of foreign income or you make a good investment, you can live like royalty in Ukraine.
Now, Ukraine is in the eastern part of Europe. Countries in that area are notorious for the high levels of corruption and bureaucracy. Basically, it takes weeks or months to get something done – something that would be done in a few working days in a western country.
But unlike other countries in this part of Europe, Ukraine makes it fairly simple to get out of citizenship. Unhappy with something in particular? Not interested in higher taxes in the future? How about taxing international income? Get out of the nationality – simple as that.
The process is straightforward and does not even require being in Ukraine. You simply need to get to a diplomatic mission anywhere in the world. You will also require a Ukrainian witness in the process – nothing else.
Disadvantages of Ukrainian citizenship by descent​
The most important disadvantage of this citizenship is the fact that Ukraine does not allow
dual citizenship
. Become a citizen of Ukraine, and you will have to renounce your other citizenship – not the best option in the world.
At the end of the day, Ukraine does not provide too many opportunities, meaning you are likely to get stuck in there without an escape route – you can forget about your plans to become a global citizen with more passports.
On the same note, you will lose Ukrainian citizenship as soon as you get the nationality of another country – the same rule applies if you join the governmental service or military of another country, which is actually quite common.
Fortunately, there are ways to go around this limitation. In fact, there are lots of Ukrainians who hold different nationalities too. It is not the most legal thing in the world, but they can get away with it without too much trouble.
For instance, if you have a local passport in Ukraine, you will be considered a citizen. No one will really bother to check if you have a different nationality. But then, this only goes in Ukraine – if you are abroad, you will not be able to get any diplomatic help.
Another drawback is the fact that Ukraine is not part of anything. It is not part of NATO or the EU. It had no protection when the war started, and while you can travel without a visa in the EU, you do not have as many rights as a traditional EU citizen.
Life is hard in Ukraine with a local job. To succeed, you need to make an investment or simply get an income from abroad. Keep in mind that even if you decide to do business, there are lots of limitations and corruption – bribery is part of the game.
Now that you know the pros and cons of being Ukrainian, what should you know about Ukrainian citizenship by descent? Many countries provide such programs, and each of them has its own rules and regulations.
Defining the citizenship by descent​
Citizenship by descent is self-explanatory, but things may not always be too straightforward. Thinking about a different passport can be unusual if you have never planned to become a global citizen. From many points of view, this is a right, so you never really bother to think about it.
Having more citizenships will allow you to get more out of life – more freedom and more opportunities. Of course, each citizenship has its own benefits and disadvantages. Some of them give you a better taxation system, while others allow you to travel without a visa in most countries out there.
Each passport has a rank, power, and value – the Ukrainian one is not bad.
Obtaining new citizenship or passport can be done in more ways. For instance, birth is one of them. Then, you can marry into different citizenship – not always a general rule. Naturalization is the most popular way but also the most time-consuming one.
Finally, some countries provide citizenship by investment, too – not to be confused with residency, though.
Ancestry is one of the ways to get citizenship. You basically count on your ancestors to get the nationality. This type of citizenship is more popular in Europe because the country had a crazy history – kingdoms, empires, different borders changing every now and then, and so on.
Ukraine is one of the countries helping with this type of citizenship.​
This concept is defined by the right of blood – it may sound a bit old-fashioned if you think about it. Known as jus sanguinis, this right was more common hundreds or even thousands of years ago. Believe it or not, it is still up today.
So, what does it mean? Basically, it makes no difference where you were born. Instead, parental citizenship is more important. If one of your parents is Ukrainian, you have the right to claim this citizenship straight away.
The same goes to Ukrainian citizenship by descent. Your ancestors have passed down the nationality to you over the bloodline. But then, just because one of your grandparents has told you about it, it does not mean that you can come up with such a story – you must prove it.
Eligibility criteria for the Ukrainian citizenship by descent​
In theory, there are lots of countries offering citizenship by descent and not just Ukraine. It looks like they want to have more people and eventually boost their economies. After all, countries with poor economies are known for a massive
exodus
.
People from all over Ukraine are dying to get out of the country and end up working in a western country. Ukraine is not the only country in this situation. Bulgaria and Romania struggle in the same position – workforce moves abroad, and elders are the only ones left home.
High levels of corruption draw this phenomenon. The Ukrainian citizenship by descent looks like a good idea to bring some people back – sure, those who were born and lived in Ukraine will try to get out, but foreigners may find it appealing.
Simply put, it looks like Ukraine tries to get things back on track – the reality is completely different.
Here we are going back to what drives people out of Ukraine normally – corruption and bureaucracy. The government fee for your application is not too high – affordable without too much hassle. Sure, you will end up dealing with a bunch of uninterested clerks.
But given the low cost, no one will bend over to grant you citizenship. No one will work harder to do it for you. Instead, if they say it will last three months, you better get ready to have it in four months – this is how it works in many European countries from the east.
To ensure you get what you deserve, you need a bulletproof case. You need to ensure that every piece of evidence is correct – you must be able to prove everything they may ask you for. Of course, you can do everything yourself, or you can hire a team of professionals to dig and find results.
You do not need a whole family to have ties within Ukraine – instead, you only need one individual. Now, this person also has to meet a few requirements. Here is the perfect scenario and how you can become eligible.
If one of your parents was born in Ukraine before the 24th of August, 1991 – the independence day for Ukraine – or was a permanent resident of the area before it was independent, you can apply for Ukrainian citizenship by descent. Prior to that, Ukraine was part of the USSR.
The same date is kept for one of your grandparents too – as well as a sibling or even a half sibling. Children who were born or permanently resided in the same territory before the independence day will also count.
The theory is pretty straightforward. But things go messy once you start gathering the documentation and records. Paper records before 1917 were not kept. If you are young, chances are your parents or grandparents have been recorded after 1917.
But if you are getting old and you stick to a grandparent with records prior to 1917, bad luck.
Now, just because records were made after 1917
, it does not necessarily mean that you are in luck. Get ready to physically travel to Ukraine – or perhaps hire someone else – and start digging. Paperwork between 1917 and 1945 are normally kept in the place where your relative was born.
The same goes for permanent residents. You will need to travel to that particular location and start digging. Find local archives, check with local councils – get ready to be faced with disinterest and bureaucracy. You might be a bit lucky with local churches though – archives are quite helpful.
All this process will clearly extend the application and make it a bit of a nightmare.
Everything changes to 180 degrees if your relative was born after 1945. Records were kept in a more organized manner after that time. Furthermore, local authorities tried to centralize everything, so you may actually find all the details you need.
You need to reach the register of civil acts or simply browse national archives.
Step by step instructions for the Ukrainian citizenship by descent​
So, one of your relatives has told you that you have Ukrainian roots and now you are interested in Ukrainian citizenship by descent. First of all, arm yourself with patience. Second, there are a few steps you need to go through.
Establish your eligibility first. You need to know who you are connected to and how. You should be 100% sure about the connection before lodging the application. You can apply for the Ukrainian citizenship by descent in Ukraine, but you can also do it abroad – such as a consulate or embassy.
Compared to some countries, Ukraine is relatively fast in providing a passport. Compared to your expectations, it will take ages. Normally, if your application is flawless, you should get the passport in just under a year.
Start with the application. It can be taken from any embassy, consulate or councils around Ukraine. You need to fill it up and complete all the details – full name, complete address, and so on. Everything must be written like in official documents.
Then, just like for many other applications involving passports or nationalities, you will need to provide some photos. This type of application requires eight colored photos – passport style. Your current passport is international documentation, so you need a valid passport to prove your identity.
Now, here comes the long list – birth certificates or perhaps marriage certificates, not to mention death certificates, papers that could prove residency and so on. These certificates aim to prove the connection between you and your Ukrainian ancestor.
If it is a grandparent, you will probably need to get all the documentation in the process – including certificates regarding your parents. You need proof of all the familial ties linking you two – it takes a lot of work, but it can be done.
Then, no country wants to welcome criminals over. Ukraine makes no exception. Therefore, you will have to get a police record from the country you reside in. Small and insignificant crime is accepted – serious crime could pose some issues.
You will also need to complete a request to change your citizenship
, as well as a different request to register your residence in Ukraine. This could also be an issue if you live abroad – you would need someone to accept you in their space or perhaps rent a place.
If any of these documents are not in Ukrainian, they must be officially translated. You will need to get to a notary – after all, they must be apostilled too. This is another expense, especially if you can barely find anything in Ukrainian – notary services are notorious for being expensive, regardless of where you live.
A long waiting game begins then. If everything is alright, you will be awarded citizenship. You will become a legal citizen of Ukraine. Now, at this point, no one is going to check if you have renounced your previous citizenship – no one will.
Things will change if you opt for the actual passport too. This is when things change. Ukraine does not
allow dual citizenship
, and your current situation will put you in a difficult position. If you do not necessarily want the passport, just keep quiet about it.
Ukraine will give you a couple of years to set everything up and quit your previous citizenship. No one will take your word for granted – you must obtain evidence that you have done it, such as paperwork from your current authorities.
Only then you will be able to receive the Ukrainian passport.
Conclusion​
Bottom line, Ukrainian citizenship by descent is not the most desirable nationality in the world. The country is not in a perfect position and has never been in one. There are many other nationalities that could give you way more opportunities.
There are a few issues that may put people off – the fact that it is not part of the European Union and the fact that it does not allow dual citizenship. None of these things will probably change too soon. Plus, think about the poor economy and current war too.
But then, there are lots of opportunities there – only because of the poor economy. Some investment opportunities are better than in countries in Asia or Africa. Local life is affordable and decent, without too many risks.
PLEASE NOTE - THIS ARTICLE WAS WRITTEN BEFORE THE WAR IN UKRAINE
​