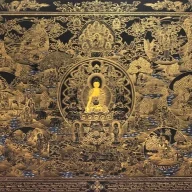 Aug 23, 2020
2,728
1,803
113
Hello everyone...
I am thinking of what about buying Marriot Vacation club, Disney Vacation club etc. membership for whole year for
Digital Nomad
lifestyle .....
Like Most provide 1 week (so called point) accommodation.....How about buying multiple of this and Use it for whole year...
As example....Like Marriott vacation club provide you some annual point buying it in multiple of it , You can convert it into Marriot Bonvoy point , and can book hotel Flight + restaurant + cab + activities etc.....Kind of
bank account
Basically your mobile home every where there is a Marriott property ...............
My thought was inspired by this guy article
Is Disney Vacation Club worth it? Does DVC make sense financially?
Yes It is around 80-90 % discount for most time.....Do this idea is workable ? or Is it trap ?
What is your thought on this ?
What are con and pro for this ?