The below was the result of a website I declined to be submitted to one of our web directories. Really funny, I was bored, so thought I would reply to his ridicules e-mail and have some fun on this bored Sunday, hope you all enjoy as well
Here we start:
The automatic reply he/she or both at once got:
We are sorry! We could not approve your link Alan Tollemache in the directory. Please read our submission guidelines or resubmit your site later. In 99% of all rejected links, it is because the website or url you submitted is not a FORUM.
his reply:
Its fine. I have hacked your site. My link will appear there whether you like it or not.
My reply:
If you have hacked it, show me where your site is and I will feature your link later on… You must be a Big man with a small d.... as I see it?
His reply:
Hey Peter, "Bang" ... how is mrs. Bang? I banged her v... ... not your wife... she is ugly... but your mother. P.S. if your site starts misbaving... remember me... you wont know when its coming... it could be tomorrow... it could be a month from now... it could ne 3 months... it could be 1 year.... but you are so totally fucked... you have no idea who you are messign with... hahahahahaha bring it on Peter... this ROCKS!!!
My Reply
/forum/attachment.php?attachmentid=7&stc=1&d=1257089347
His reply
Hey Peter... is the bear covering its eyes because it was your mothers p....? Why is your mother such a w....?
My Reply
This picture describe very well what you are, also I think you like that shemale… small brain, small d..., no clue about what you are doing, have you asked your parents if it is okay you are using the computer? /forum/attachment.php?attachmentid=8&stc=1&d=1257089429
His Reply
Hey Pete... here is a picture of your mothers v.... ... dont mistake it for your girlfriends face.
My Reply
You are so stupid that I can't believe it, you are just feeding a hole community with fun and enjoyable replies, please keep them coming, can you tell a little about how big a guy you are that you can HACK a website? Do you get help from Agent 007 or have some super power, or are you also taking over the World? I'm so scared of the answers, but couldn't resist to ask. So come again big boy with the little d.....
His Reply
Hey pete Not only does this guy look like your boyfriend... he is also as smart as your website security...hahahaha Will update this thread as more e-mails get in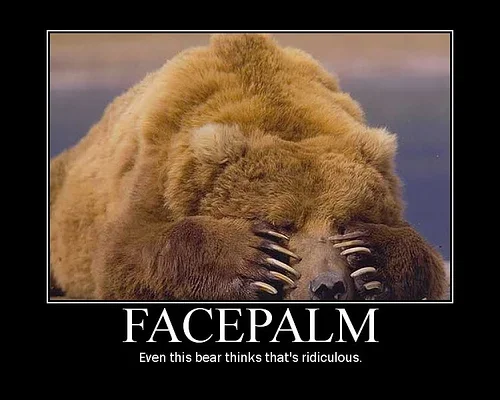 /monthly_2009_09/facepalm2.jpg.2ff053a231d83e76e2e855dbf4ddf28b.jpg
/monthly_2009_11/attention_whore.jpg.2fa653369100e034e84d35bfd1aabff4.jpg
Last edited by a moderator: