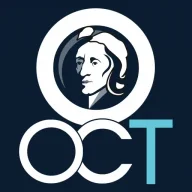 Forum Moderator
Staff member
Mentor Group Gold
Dec 29, 2008
13,702
3
6,927
131
Hello, everyone!
We're back again with a few things we need to mention about the OffshoreCorpTalk forum.
As we've already announced last week, we have a new sponsor for the forum. We've finished our collaboration with DLS Dubai after four successful years due to the business starting a new profile, which we're looking forward to find more about once the process is over.
Meanwhile, we have an exclusive collaboration with EmiratesSetup, which offers
company formation
, accounting, VAT and visa services in Dubai.
But you may have heard about these last week. This time, we're here with a different announcement, trying to tackle a small issue that seems to become more and more common, especially among our new forum users.
We strongly encourage everyone using the OffshoreCorpTalk forum to go through our forum rules before opening threads, sending private messages or thinking about advertising. We have a strict set of rules, only to ensure everyone has a prolific experience on our forum.
We know some of our users are here to learn more about one jurisdiction or another. Some others are here for ideas, others are looking for business partnerships, which we strongly encourage.
But at the same time, as you may already know, spam is not allowed. Not only is it forbidden on the forum, but it's not a fruitful idea to get business either.
Think about it this way. How many times have you bought something from door to door salespeople? How many times have you changed your Internet provider on the doorstep? How many pans or vacuum cleaners have you purchased this way? Exactly, you get the point!
It doesn't work and it's annoying.
Now, how about mass text messages you get from scammers? Unknown calls asking for your name, claiming they're from your phone provider? Messages from what appears to be a bank with a link to click? Red flags! That's how you're seen when you mass message people.
We keep getting more and more reports and people mass messaging users with business opportunities, which we don't recommend. We're trying to keep things public, so everyone knows about the service you offer and everyone's aware about potential scams.
We're not saying people mass messaging are scammers, but try to put yourself in our shoes. We need to keep the OffshoreCorpTalk forum a safe environment for our users, hence the necessity of these rules.
Those interested in selling or providing services are encouraged to get the
Mentor Group
Gold membership, which comes with plenty of advantages. And even so, you're still not allowed to mass message people, unless someone asks in a particular thread to be contacted this way.
Even better, you can become a sponsor and get advertised throughout our forum, as well as newsletters and informative videos.
Take a look at banking tOP, one of our oldest sponsors that we sadly forgot to mention last time (SORRY!), which advertises on the OffshoreCorpTalk forum due to an excellent environment to gain business and customer traffic.
Its services include anything a new entrepreneur may need, from legal advice and banking to business plans in various jurisdictions, but especially in Dubai.
In the end, please stick to the forum rules and keep this place a healthy environment.
Take care and see you next time!