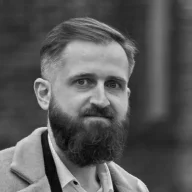 banking.TOP
Mentor Group Gold
Commercial Service
Business Angel
Advance Member
Oct 12, 2019
1,851
887
110
DAOs, which stands for Decentralized Autonomous Organizations, have emerged as a novel approach to company organization and operations. They are essentially organizations that utilize smart contracts on a
blockchain
for decentralized decision-making and ownership. This new approach to company organization has gained popularity in the finance world.
DAOs offer a decentralized alternative to traditional intermediaries like banks or venture capitalists. By enabling direct
investment
and participation from individuals, DAOs create a more democratic and inclusive system that eliminates the need for intermediaries.
Transparency and accountability are valuable aspects of DAOs. As all transactions and decisions are recorded on a public blockchain, members of the DAO have the ability to easily monitor and audit the organization's activities.
DAOs provide a unique way to encourage active participation and contribution from members. By utilizing tokens, DAOs can offer incentives and benefits to members who work towards the success of the organization, creating a system where everyone is incentivized to work towards common goals.
DAOs have the potential to revolutionize the traditional finance world by providing a more democratic and inclusive alternative. Instead of relying on a select group of individuals to make decisions, DAOs offer direct participation and decision-making power to all members, thereby creating a more equitable system.
DAOs provide an alternative fundraising and investment method that does not rely on traditional banking or venture capital systems. This direct investment from individuals creates a more decentralized and democratic system, offering a new way to fundraise and invest in projects.
The emergence of DAOs has the potential to disrupt traditional finance by providing a more inclusive and democratic alternative. As technology and infrastructure continue to develop, we can expect more companies and organizations to adopt this decentralized model of decision-making and ownership.
--->
banking.TOP
Last edited: