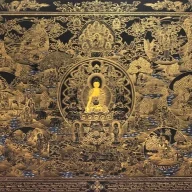 Aug 23, 2020
2,728
1,803
113
Hello...
I just read post about bad experience living in Malta.....
so I decided to start the thread for Country worth Moving to tax saving ?
Yes I know No country is perfect...everyone has its own pro and cons...Any place will be one man's paradise to another man's hell...I am sharing my country list which are worth moving in 2023 tax saving....
What is yours ?
List of country worth moving for tax saving in 2023 in random order
1)
Monaco
2) Switzerland
3)
Singapore
4)UK (Non Dom)
5) Thailand
6) Dubai, UAE for personal
tax residency
..........do not like new corporate tax eninvorment
7)Bahamas
8)Cayman island