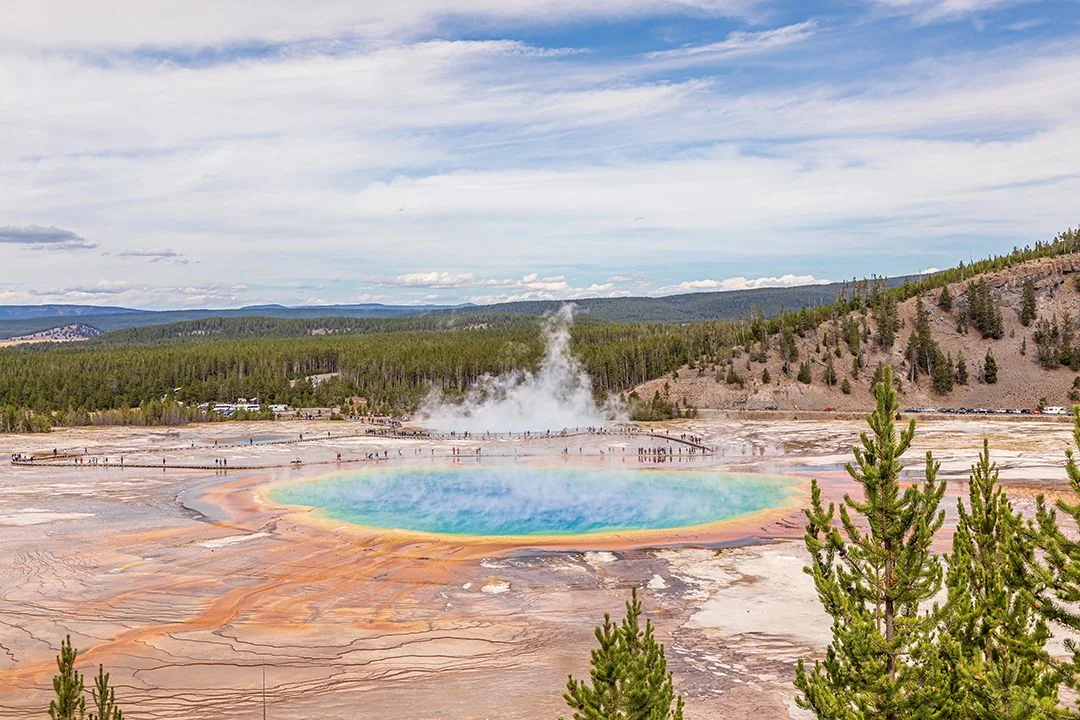 Most commonly, it makes sense to incorporate a business in your own state, whether you register a small business, a medium enterprise, or even a large LLC. Most people choose this option because they are familiar with the laws and, well, it is more convenient.
However, there are also people who choose to go a long way and get out of the comfort zone. Sometimes, it is worth traveling and becoming familiar with a new state, especially if this effort brings in a plethora of advantages.
A
Wyoming company
is one of the hottest topics in the entrepreneurship industry these days. You do not necessarily have to reside in Wyoming to start a company there, so more and more business people choose this state for incorporation.
At this point, you are probably asking yourself – why would I travel to start a Wyoming company? Before digging into deeper details about requirements and regulations, here are the benefits and disadvantages of going to Wyoming.
Little to no taxes​
It makes no difference what type of business you want to incorporate or form in Wyoming. Flexibility is by far the most significant advantage when it comes to taxes. High taxes will add up overtime and cripple your profits, so the business is less likely to grow too much in the long run. Wyoming is different though.
For example, you will not have to pay personal
income tax
in Wyoming, as long as you run a business in this state. There is no such requirement – in other words, you can do other things as well and keep all your money.
When it comes to corporate tax, you do not have to pay entity tax. Corporations are exempt. You can keep more of your profits, not to mention the possibility of eliminating the risk of double taxation in this state.
The excise tax comes with a wide variety of exceptions too. Specific items will not be taxed in Wyoming. The list is quite long, but most importantly, you will not have to pay tax for food, not to mention fuel – some of the top needs out there.
Wyoming comes with even more tax exceptions. Estate or inheritance tax? Forget about such things. You can leave an estate for your family without having to worry that they will pay a fortune to get their hands on it.
Finally, there is a concept in Wyoming that will draw some positive attention. Taxes are not imposed on
intangible assets
. If you make profits from bonds or stocks, since they are not tangible, you will not pay tax on them.
Privacy
Your Wyoming company will benefit from a high degree of privacy too. Take the CEOs, owners, shareholders, or members, not to mention some offices. These are usually public records, but not in Wyoming.
In this state, you can get a nominee director or manager. This person's name will show up in public records. Everyone else is kept private. This is the first person of contact for different situations, but such things are less likely to happen.
Local laws
claim that one manager must be public. While this nominee can have zero control in the company, they can show up in the records – nothing else. Bottom line, if someone is sniffing you for your assets, your name will not be displayed in public records.
Tax exemptions
As if all the tax optimization benefits were not enough, you can also benefit from some tax exemptions. It depends on what industry your Wyoming company activates in. The state clears out some industries in order to boost them.
For instance,
registering a company
in Wyoming will help you reduce the tax on the lease or sales of manufacturing equipment, especially if that equipment is used in Wyoming and in the manufacturing or personal property – collectibles, furniture, computers, and so on.
The same rule applies when it comes to electricity. If you come up with a manufacturing business, you will be able to benefit from tax exemption on power. Electricity goes in this category, but fuel used in the process is also part of it.
The possibility to live anywhere​
A Wyoming company does not come with residency requirements. You can reside anywhere, travel to Wyoming to start a company, and go back home. It could be a different state, but it could also be a different country.
There are not too many requirements when it comes to establishing a Wyoming company – plus, they are standards. For instance, you have to be 18 years old or older to start a company. There is nothing mentioned about residency.
Unlimited stocks
Interested in issuing stocks for your company? You can have unlimited stocks in Wyoming. Most other states come with some caps – basically, you cannot go over a certain level. Such problems will not affect you in Wyoming.
Limited liability
This is common in a few other states, but it just seems to be better in Wyoming. If you start an LLC, liability will be strictly limited to the business. It makes no difference what your position is – director, officer, you name it. You will never be held responsible for the liability.
However, illegal activities will clearly remove this protection.
Minimum formalities
Unlike other states, Wyoming does not have a comprehensive
company formation
service. This is also one of the reasons wherefore so many people choose this state for business – they can register their business in no time.
Requirements are low, as well as restrictions. It makes no difference if you are experienced with such things or this is the first company you create. The process is simple, direct, and straightforward – no issues whatsoever.
On the other hand, it could be a classic SME or perhaps an LLC. There is no such thing as minimum capitalization. You can invest $1 or a million. Under capitalization is a restriction in some states, but not in Wyoming.
Good reputation
Last but not least, if you plan to do business internationally, a company registered in a first-world jurisdiction will obviously look more appealing than one registered in a
tax haven
. It is one thing to say you are registered in the USA and a different thing to incorporate in Armenia.
In the end, starting a Wyoming company is definitely appealing. There are lots of benefits out there. With all these, it is worth considering the dark side of this state too. So, what kind of disadvantages should you be aware of?
Low population
Wyoming is the smallest state in the USA in terms of population. Simply put, it has the lowest population. You are less likely to find massive cities with millions of people. Therefore, you may have to stick to small businesses or perhaps do business online.
It is not very appealing to those who prefer large cities with lots of opportunities. With all these, a good idea can still work wonders if you can expand it. You might as well try to expand it online or even to other states.
Defunct companies
There is an
annual business fee
you must pay in Wyoming. Obviously, if the company is defunct, you can skip it. However, there is a limited time – two years only. Fail to pay this fee for two years in a row, and the company becomes permanently dead.
In some states, you can leave a company defunct for ages before reviving it. You could leave it there for decades, if you have other projects to focus on. Sure, most states have some limitations, but Wyoming only gives you a couple of years.
Limited lifespan
This is not about a company doing well, but about companies with problems. A company in Wyoming has a limited lifespan and will get dissolved if one of the members passes away. When death is expected, you can avoid this problem, but unexpected problems can cause the business to die overnight.
The same rule applies if one of the member's files for
bankruptcy
– again, it can be prevented.
Higher administrative expenses​
Expenses are higher for those who do not reside in Wyoming. Think about traveling costs – not to mention the time. You also need to head back to your home state and get a foreign registration document, which will add to the filing fees.
Bottom line, the idea is fairly simple to understand. While Wyoming is not perfect, there are plenty of good reasons wherefore many business people would rather register a Wyoming company than go to another state.
Now, what steps do you need to go through in order to register a Wyoming company?
Long story shore, to register a business name in Wyoming, you basically register the business with the state. It could be a corporation or perhaps an LLC – you do have a few good options. Here are the main steps.
Decide on the business structure​
This is probably the first step in the process – before even thinking about the name. Assuming you know what you want to do and the industry you want to be part of, you need to determine the optimal structure for your company.
The structure will help you figure out how to register the business, whether you are after an LLC, a partnership, or other types. Your personal needs will dictate the optimal type of business in terms of
tax liability
, paperwork, and liability protection.
While it may not work for you, most entrepreneurs go for LLCs. This structure offers personal
asset protection
and clears out the risk of double taxation. Plus, maintenance is fairly simple in the long run. Again, it may not work for you too.
Sole proprietorships and general partnerships are some of the simplest structures out there. A sole proprietorship will run under your name. On the other hand, a general partnership will include surnames – each partner must be included.
You can, however, use a different name, but there is more work involved. You must register for a trade name. It is also known as DBA – Doing Business As. This name will become your registered business name.
Now, whether you want a corporation or an LLC, both structures require uniqueness when it comes to the name. It should not be too close to other names either – just to avoid confusion and potential problems in the future.
The phrase Limited Liability Company or an abbreviation must be used in the name too. You should not include names that might relate to governmental agencies either – state department, FBI, treasury or other similar names.
If you go for a restricted word, additional work will be required. Should you use bank in the name, you will need someone licensed to be part of the LLC – someone from the same industry. Besides, the name must be easy to distinguish from other registered names.
Consider name availability​
The next step implies finding a name for your Wyoming company. This search goes over more levels. You must ensure the name is unique and not similar to others. Besides, no one in the state should have a similar name.
The second part implies the online presence. In today's society, you must be available over the Internet as well. If there is confusion or if someone else has already taken the name, you might have to work harder.
Basically, you also have to check the domain name and ensure you can have it upfront. Do not just put up the name in your browser. Just because there is no index page on a domain name, it does not mean that it is free.
Instead, go to a domain registration portal and try out the name. Register both the name on the Internet and as a business. If there is no domain name with your business, chances are the business name is also free – you still have to check, though.
Then, get to the business name search. Try to use a name that someone already has, and your application will be almost instantly rejected – just a waste of time. Your name depends on your business needs.
Should you go for an informal structure like a general partnership or sole proprietorship, the name is irrelevant because you cannot change it. However, if you want a different name – DBA, you will need to search and make sure it is available first.
Register the business​
Once everything is clear – the structure and name, you can go ahead and register the business. You must file formation documents with Wyoming, which is basically the application to register the company in the state.
There are more documents required here, and you can apply both online or by post. You can do everything yourself, or you can hire an agent to get the job done for you. Doing it yourself will save you a bit of money, but fees are not massive though.
Get the EIN​
The EIN –
Employer Identification Number
– is a necessity when registering a Wyoming company. It is given by the
IRS
and might be referred to by different names – federal EIN or FEIN too. This number will represent your company when it comes to federal tax.
Keep in mind that not every Wyoming company must follow this step. If you register a corporation, you will need the EIN. If you have an LLC, you could be exempt. Not sure which category you get into as an LLC? The IRS makes it crystal clear.
Having employees, being a partnership or corporation, filing for employment, excise, alcohol, tobacco, and firearms, withholding taxes, having a Keogh plan, being involved with estates, trusts, or nonprofit organizations (among others) will make the EIN a must.
Get a bank account​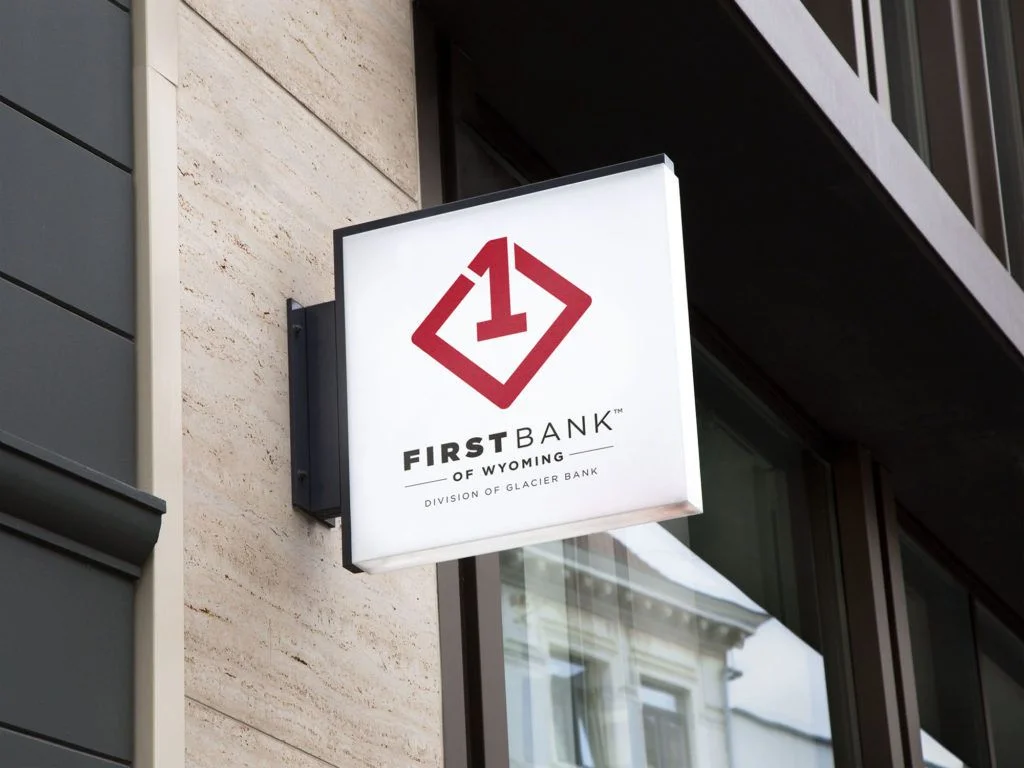 This is the next step in the process. Once your business is created, you will need a bank account to process all transactions. Keep personal and business accounts separate, or filing will become a nightmare.
Opening a classic business account for your LLC or a corporation business account will not pose too many issues. The process is simple and straightforward – most banks will require a few documents only. Apart from identification, you must bring incorporation documents and operating agreement.
Of course, every banking institution has its own rules when it comes to business accounts – not just for the registration, but also for the maintenance. Get in touch with the bank of your choice and go through all the requirements – pay more attention to potential fees.
Get a business license​
This is not a general rule – some companies can do without a business license. At the end of the day, it depends on what you do. Companies operating in regulated industries that require licensing will obviously have to apply for one – before even starting their operations.
Some of the industries that will demand a license include food, fire prevention, transportation, banking, electricians, insurance, and wildlife. Some companies will require licensing from certain professionals – doctors, athletes, or barbers, just to give you a few examples.
Getting a license should not last too long – find out who you need to get in touch with and how long it normally takes. Get your training and make sure your facility is ready for inspection if you need one to get the license.
Apply for workers and unemployment compensation
This is another requirement for a Wyoming company, especially if you hire people – it does not apply to full time employees only, but to everyone working for you. You will need a workers' safety insurance policy for all these people.
Unemployment compensation
goes in the same category. While it looks like extra paperwork, the truth is you can register for both services over a joint business registration procedure – everything can be done online.
Keep in mind that starting a company without being a resident comes with extra requirements. You need $11,000 or more in a surety bond – kept with the Department of Workforce Services, but only if the wages you pay monthly are over $10,000.
It is like a security form. You need this bond untouched for two or more years.
Sign up with the department of revenue
This step may seem a bit unusual – after all, there are no corporate or income taxes in this state. But then, most businesses must still register with the
Department of Revenue
– it is just a formality. Excise and sales taxes apply to some businesses, and this is how they are paid.
Such an application will not cost too much, but it requires original signatures. You must send this document by post. Make sure you are already registered with the Secretary of State, as you must also submit proof in the application.
FAQs​
Still unsure about the perfect Wyoming company for your business needs?

How long does it take to register an LLC in Wyoming?
Aiming to attract more money and business, Wyoming has simplified everything. If some states take months to register a business, authorities in Wyoming will do it fairly fast – normally, the application will be complete within a couple of weeks only.
Do I require a business license?
There is no such thing as a statewide business license in Wyoming. Some businesses do not require licensing at all. Some others to – training may also be required. Licensing will depend on your business type and operations, as well as the actual location.
How much does it cost to register an LLC in Wyoming?
Should you choose the classic LLC for your business, registering a Wyoming company is not an expensive process. In fact, filing all the documents with the Secretary of State will normally cost about $100. Should you get an agent to help out, you will pay a bit more for the job.
Conclusion​
As a short final conclusion, a Wyoming company might be the way forward for your business needs. While it may force you to get out of your comfort zone if you are not a resident, traveling to Wyoming will bring in huge benefits in the long run in terms of tax optimization.
It is no surprise why so many companies are registered in Wyoming – by both residents and foreigners. There are numerous advantages, while costs are insignificant. Procedures are simple and straightforward for everyone.
Last edited by a moderator: