Why all people should consider total
Internet privacy
when they are doing online! Everything you do on the Internet will stay there in be traceable.
The Internet will never forget, vanish or delete your information, your personal history ot what else you left there that can be traced back to you.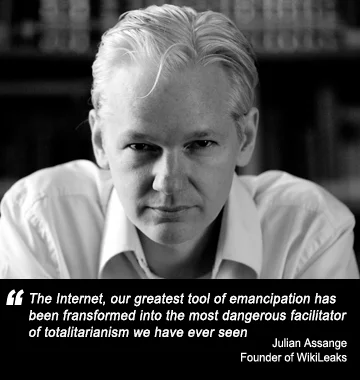 While an
offshore bank account
for most of us is a way to safeguard our money, for plenty of people it is also a way to have a secret stash of it somewhere. Maybe the political climate in your country is volatile and you don't want to lose it all overnight or maybe you are just afraid that your family members will squander all the wealth you have so painstakingly amassed.
Needless to say, privacy is a very important concern for a vast majority of us. Especially when you realize how intrusive everyone, whether government agencies, big brands and tech companies are about our lives today.
Any good
offshore jurisdiction
worth its weight will ensure that the operation you set up is kept completely private with no information being made privy to prying eyes. It is one of the advantages that come with it. Yet, you should not simply rely on their security measures in place and rest easy.
Do not forget that everything you do on the Internet is tracked. The big brother is always watching over and this is why you want to ensure that you have total Internet privacy when it comes to your financial operations.
Securing your online activity
We saw what happened with the Panama Papers. Authorities used the Internet to track information that never should have come to the public forefront. Even if you were not doing anything illegal, you would not want your own personal info and especially information about your financial status to go public.
You may have an anti virus or a firewall install on your PC but what happens when you go online? Your Internet provider and companies like Google are able to track everything you do, your precise location and even see the software install on your computer. You can't have that.
This is why it is crucial that you use a Virtual Private Network or a VPN, which allows you to browse the web anonymously, secure behind IP addresses that are different to your own without anyone being able to track you.
Even if someone hacked into your Wi-Fi network, they could not see what you are doing behind a secure VPN, such is its power.
In the end it is suffice to say that when operating any sort of an
offshore bank account
, privacy is a must and it all starts with you and the initiative you take.
Starting it offline
Safeguarding privacy starts offline, as it is known that most leaks and hacks are almost always a result of social engineering. First of all, keep all the plans of opening an offshore account to yourself, no need to mention it to your girlfriend or your beer buddies.
Secondly, ask for assurances from your agents. They will be dealing with your personal documents and it is crucial that they have security measures in place that keep all of that information private. If a single court order is all it takes for them to spill the beans, then they are not the agency you should be working with.