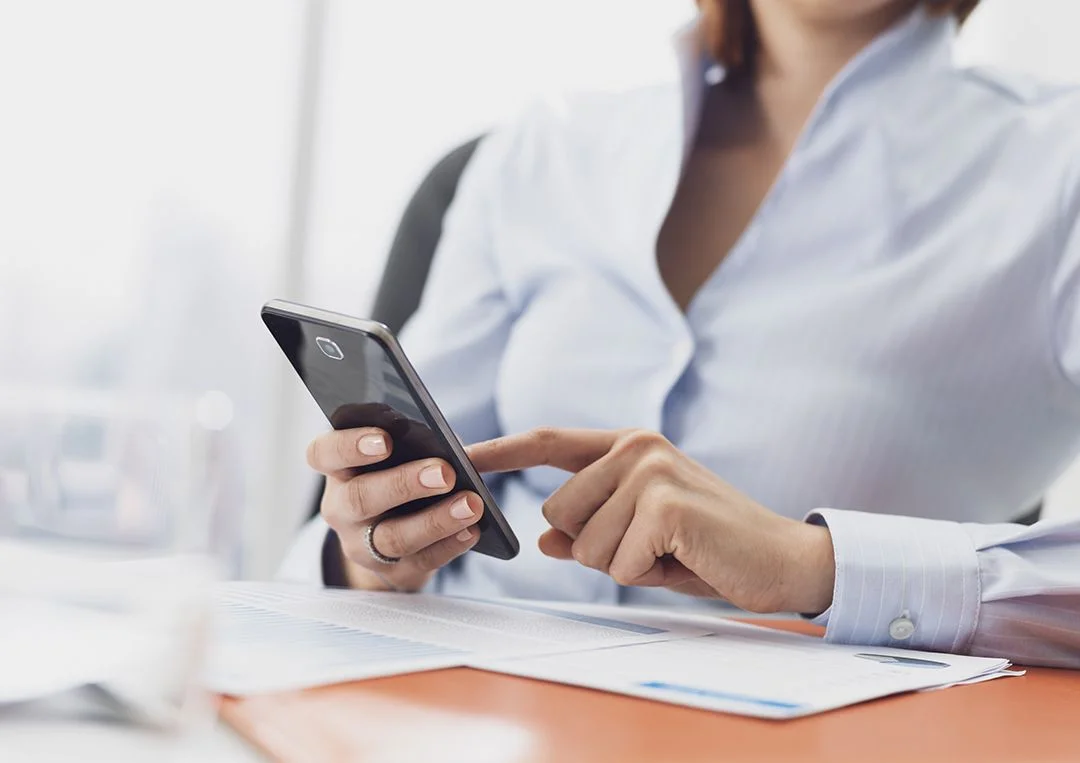 Whether you are going offshore for tax optimization, asset diversification, or you simply plan to retire or live in a different country, it is imperative to plan everything in small details. It makes no difference if you are trying to find a more stable economy or just one with a low cost of living.
Different
offshore entrepreneurs
have different reasons to change their countries. Sometimes, it is only a matter of becoming an
international citizen
or having a plan B. Other times, you may find your local taxes to be too abusive, hence the necessity of a different plan.
No matter what you are after, there are normally two days to do it.
Here is everything you have to know before choosing offshore services providers.
Doing everything yourself – is it worth it?​
Doing everything yourself may work, but there are some potential drawbacks.
The way it works is fairly simple to understand – you choose to save money, or your budget is limited. Therefore, you avoid hiring lawyers or associated services.
Instead, you travel to another country and research how to open a company or perhaps open a
bank account
. You learn more about the local market and would rather get your information straight from the source – the government.
Whether you want a visa, a new passport,
citizenship
, or a business bank account, there is plenty of information over the Internet. Indeed, this option sacrifices time because you will, indeed, waste lots of time doing everything yourself.
Furthermore, based on where you are going, there might be unexpected situations, which will send you back home for even more papers. All in all, the job can be time-consuming, but it will definitely save you some money.
On the other hand, do your research properly, and you may also find the process quite smooth.
At the end of the day, it depends on the country you choose. Some countries have a high level of bureaucracy, while others have streamlined procedures for everything.
This is considered the cheap way, and it works for some, but fails for others.
Hiring offshore services providers – What changes?​
Now,
if you have millions
, you are probably not bothered about
hiring someone
else to do your work. In fact, you do not need to be a
millionaire
– after all, a few thousands will not really make the difference, unless that is all you have.
Offshore services providers
will make everything easier. Indeed, you will need to spend some money, but you can save time, and you may not even have to travel to your new country to get everything done – rules vary from one jurisdiction to another.
Someone will register a company for you if you want to establish a business abroad – obviously, it will be in your name. Then, someone else will give you a bank account – whether personal or business, not to mention hiring a different service for any type of procedure required to settle in.
Costs may vary, depending on how difficult procedures are in a particular jurisdiction. If there is a high level of bureaucracy and there is lots of work to do, expect to pay more – obviously, a streamlined online process will cost less.
Now, saving time is not the only benefit you will get. You will also be able to prevent all kinds of unexpected situations – such as being asked for more papers and not having a clue where to get them from.
Think about the language barrier too.
If you move to a country where everyone can speak English, it may not be such a big issue. But go to a different place where no one can understand you and face the local bureaucracy – mission impossible.
Now, hiring offshore services providers will cost, and this is the main drawback.
Based on what you need, you may have to spend a few thousands or even dozens of thousands.
There are more services you might need, so plan this move very carefully.
Nearshore versus offshore services providers – Where is the catch?
Nearshore providers
are not very popular these days because they may face the same issues you do when trying to handle everything yourself. In other words, they are not located in your new country, but somewhere else.
Nearshore services providers are usually located in the same timezone. You could find someone in your own country – the same place or a different one. They are specialized in such things, so they might be able to help through their subsidiaries or offices in other countries.
To help you get an idea, many Americans rely on nearshore specialists in Canada or Mexico.
Sure, they can also be referred to as offshore professionals because they are abroad, but the proximity to the customer gives them a different approach. Sometimes, nearshore providers can be referred to as onshore providers.
On the other hand, offshore services providers are always established abroad. There are more options here, and each of them varies. On a different note, it makes no difference where your providers are from – if they can get the job done at a good price, what is the problem?
Most of them are established locally though. You need company registration in Dubai, so you hire someone from Dubai. You need
residency by investment
in Portugal, so you hire someone from Portugal. You need a bank account in Georgia – you get the point.
Indeed, some providers may have different central location and offices in different parts of the world. Some of them are partnered with different providers in other countries, so they may offer a much more diversified service.
Now, what kind of providers do you need?
Different types of offshore services providers explained​
There are more types of offshore services providers out there, and choosing the right ones depends on what you actually need. Different business people have different needs, while each country has its own rules and regulations.
For example, if you are just trying to diversify your assets and keep some money abroad, you will only need a bank account. For personal uses, the current or savings account will do. At this point, you will need someone to tackle all the procedures with the bank.
Sure, no matter what provider you pick, you still need to bring in some documents yourself.
The only difference is you submit them to your provider, and they will take care of every other procedure – the same rule applies regardless of what service you need.
Some providers are specialized in all kinds of banking services, while others will do with personal or business accounts. Most of them can help you either way though – it is worth asking once you find someone reliable.
Then, if you want your business to flourish abroad, a company registration service could be one of the most useful offshore services providers. At this point, you need to deal with a different entity – the government or local authorities.
This is the most bureaucratic part of the process because laws can be extremely complicated.
You may not even know all the rules and regulations in your own country
– imagine how confusing it is to deal with another jurisdiction.
Again, paperwork will be required, while the time required varies from one country to another. It obviously depends on what type of business you plan to open too – plus, the actual type of company will also make the difference.
Some providers go in a different direction and help with citizenship and residency programs.
There are all sorts of programs out there – some of them more straightforward than others. Whether you want citizenship or residency by
investment
, you need a professional to handle this stage.
Other providers could help with filing accounts, accounting,
second passports
, different levels of residency, and so on. While not a general rule, some of them are actual lawyers and attorneys who can interpret the law in your favor.
Some of the services you require are easier to handle yourself – for example, some banks allow you to open remote accounts. You will not necessarily need a provider then. But company registration is more sophisticated, and each type of company comes with pros and cons – expert help is great then.
Now, what do you need to pay attention to when browsing the best offshore services providers?
Price must be crystal clear​
Many offshore services providers will give you prices from a certain limit. For example, you could get business registration services in
Vanuatu
for $1,000. This means the total price could be $1,000 or $10,000. Basically, there are no rules there.
Not getting the real price can be frustrating whether at home or abroad –
the problem is even worse when abroad because
you have no clue what to expect, and you do not want to be ripped. When getting a quote, you want to know exactly what the price will be.
Being clean does not mean being cheap. In fact, you do not want the cheapest option out there because your money, investments, and lifestyle will depend on the final result. Do not ask yourself if someone is cheap. Instead, ask yourself if they can provide what you need.
Double check the credentials​
Reviews and credentials are extremely important when choosing a service
, regardless of what provider you need. The same rule applies to everything in life – you want to know if a particular car is reliable or if a bank is trustworthy.
Whether you need a service to incorporate a company in another country, a banking service, or a lawyer to help with your citizenship program, you want to ensure they are who they say they are. If you get a lawyer, double check the bar association.
You might be surprised to find out that some lawyers have been disbarred.
They cannot work locally, so they offer advice online.
You might as well talk to someone who is in prison or not even a lawyer.
The same goes for other types of services.
If a
company formation
service looks promising, do not just settle for the reviews on their official website.
Instead, dig deeper and find out more. For example, make sure the business is registered.
Keep things legal​
While the offshore industry is sometimes associated with illegal money laundering due to a few bad apples, you need to ensure all of your offshore service providers are legal and they provide legal solutions to what you need.
If you are promised to obtain a passport in two days without visiting the country, it might be fishy.
If you are told that a bank does not adhere to FATCA while being in a country that has adhered to FATCA, it might be shady
.
You will find all sorts of services over the Internet promising the world, including full
anonymity
. Such things are no longer possible. Many things existed a few decades ago, when there were not so many regulations. Things have changed today.
If something simply feels too good to be true, you must be suspicious.
It is true that you could reduce the tax to zero. It is true that you can get a passport in a few months. But if there are special favors or fishy activities involved, avoid such services.
Get a proper plan​
This is one of the first steps in the process
– before you even get in touch with a few offshore services providers for different solutions. The idea is fairly simple to understand. You want to reduce tax. You want asset diversification. No matter what your reason is, your desired result dictates the strategy.
You need the result, yet most people focus on the actual strategy. For example, you do not necessarily need a passport in Vanuatu. Instead, you want what that passport can offer you. The same rule applies to everything involving offshore activities.
If you want an
offshore company
because you could save some money, maybe you can forget about it.
You need your goals to be crystal clear. Without clarity, you will fail to take action,
or you will waste money on all kinds of random strategies that you do not even need.
If you speak to a company formation service, they will convince you that you need a company. Talk to a trust lawyer, and they will convince you that you need a trust. The idea is simple – get your plan in mind before acting.
Avoid paying everything upfront​
Sometimes, you might be asked for an upfront payment.
If this is your only option,
make sure you are 100% certain with it. The service must be triple checked, all the credentials in place, lots of reviews, and a good reputation.
However, some services will ask for monthly installments. Some others will ask for a few documents upfront, while the payment is made in small increments throughout the job. This is a better option because you keep the respective professional motivated.
Imagine someone asking for small payments in three installments. You would rather sort everything out straight away. You would not want to bother later with more installments and payments – if there is no problem now, why not?
Now, this could be an issue.
Pay someone everything upfront, and they may lose the motivation to keep going
. Sure, they can still get it done, but they have already bagged the payment – no rush whatsoever. They will focus on other projects instead – leftover time will go on your project.
They will go lazy and uninterested, so learn to prevent such situations.
Avoid new services​
This is mostly about risk prevention. You could find a service that has been around for a month. You could have excellent customer service, extraordinary people, and top notch efficiency. They may want to prove their worth, so they will work twice as hard.
However, this is not always the case. The risk is too high.
Instead, it pays off hiring a service with a good reputation that has been around for years.
It can be pretty fast due to the experience. Besides, if a service survives on the market for years, chances are those people know what they are doing.
Get in touch with a service whose staff will handle you face to face. Establishing a company in Georgia with some lady who does not even show her face on Skype might be asking for trouble in the long run. Why?
Simple – some companies, for example, might need to be renewed on a yearly basis. It depends on the country and jurisdiction, as well as the industry you activate in. Trying to find that faceless lady a year later could be impossible.
Maybe you could do with some apostilled papers, or perhaps you need to figure out how to renew the residency. No matter what you need help with, you can clear out a lot of risks if you choose offshore services providers with years of experience and a good overall reputation.
At the same time, claims in terms of long-term service should be verifiable.
Set some high expectations​
You need to have some standards, as well as some limits. If you have a meeting with someone and they show up 20 minutes late, chances are the service is just as poor overall. Instead of having to wait for a week to register a company, you might need to wait for a month.
You have to work with people who show up at the right time.
It may sound like this is about punctuality, but it is not. Instead, it is about the level of professionalism they show you. This rule applies to everything, hence the necessity of some expectations.
You may want to work with people who speak perfect English. Perhaps you want a service with a flawless website – none of those old school websites from the 1990s. Set some expectations and make sure you stick to them.
Similar rules apply throughout the initial meeting.
If a service offers you a solution after a couple of minutes, you might want to look elsewhere.
If you look unhappy and they offer another solution a few minutes later, you definitely need to go.
Such services offer standard services – no customization whatsoever.
You may not be able to reach your goals this way.
Keep networking with professionals​
Jump from one boat to another when dealing with offshore service providers. But first, you need one good connection.
It is imperative to surround yourself with professionals who are in the same boat – people who run services that totally understand your goals.
For example, if you establish a top notch connection with a lawyer, you can use that connection to reach other professionals. In the long run, such interactions will lead to successful ventures – you may find a quality company formation service too, for instance.
Obviously, you need to set some boundaries and ensure not everyone becomes your friend. Instead, you should be able to discuss strategies and business ideas while having a coffee, but without becoming best friends.
Such connections will help you link with other professionals maintaining the same high standards.
Before getting there, you need to be a good customer. If you try arguing on the price straight away, you will never be a priority. It does not mean you should overpay, though – just pay the right price if it feels like good value for money.
After all, you want your attitude to turn you into a priority for the respective service.
Conclusion​
As a short final conclusion, there are lots of offshore services providers out there, and just like in any other industry, some of them are better than others. It takes time to find someone suitable for your needs, but take your time – rushing is one of the most common mistakes out there.
At the same time, you need to research your options and be 100% confident in what you do. You want to be represented by someone with a reputation – a professional service that will treat you correctly, rather than some dodgy business run from someone's basement.
Follow the above advice and remember – if it looks too good to be true, it probably is.