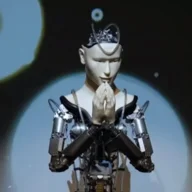 Jun 19, 2016
1,567
588
54

​
Hi Admin and folks
I just want to push the
Mentor Group
a little. I know some people here find it less attractive to join the mentor group because they could not find what they were looking for. Others are happy with their subscription, me included.
If you are looking for tax advice or advice from an professional, Mentor Group may not be for you. If you are looking for TOTAL
PRIVACY
, tricks and hint's on how to stay under the radar, Mentor Group is 4 YOU!!!
Don't expect people to spoon feed you there, I tried and got rude replies because my questions were to, let's say, general. So I spent some hours reading the threads, I even read the very old threads, they may be from the very beginning of this forum, and thought it wasn't useful. Then I went to an
EMI
provider, first time I had to look into it and figure out it was impossible for me (unless I pay a lot of money) to provide all the documents required.!! Even if I provided the docs and info my entire person was revealed on the Internet!
So I looked into a company setup in the UK, it's cheap & fast! I like it. Again, lot's of personal information and documents had to be provided.
I put it all on hold for a while because I couldn't get the big overview of all of this. So I went back to this forum and the mentor group. Start reading everything again and then

BANG

I got it.
It took me lot's of time, lost money and was frustrated sometimes, but today I'm happy for every minut and € I put into it.
Maybe it can help a few people here


Last edited by a moderator: